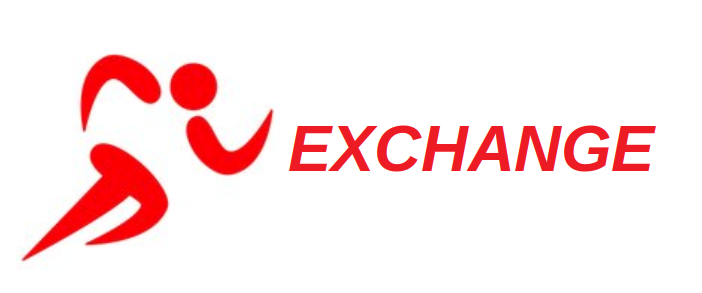 At this time, some of you may know already that you can exchange your AFIT tokens for STEEM using the service your AFIT wallet at actifit.io .
After reading an amazing analysis on the @actifit app, written by @dalz, do not miss to read his post: "Actifit Q1 2019 – Activities, Users, Delegations" , suddenly I realized that I have never tried to exchange AFIT for STEEM.
According to @dalz, "You can trade a max of 20 tokens and receive an upvote worth 0,036$ per token."
actifit.io wallet instructions for the exchange are simple and very safe, first the app ask you to set a password for the exchange:

and then the only "little" problem is that you have to send a tiny fee :-)...

This "fee" is 1 STEEM/SBD (at least...) but is only one time fee.
I have sent my 1 STEEM token using the app which does the process by steemconnect.
After having waited 1 minute or so, I am ready to exchange 20 AFIT tokens (20 is the maximum number of tokens you can exchange) for 1.11$ Upvote of STEEM which is much more than the current price of the 1 STEEM I have spent in the "one time fee".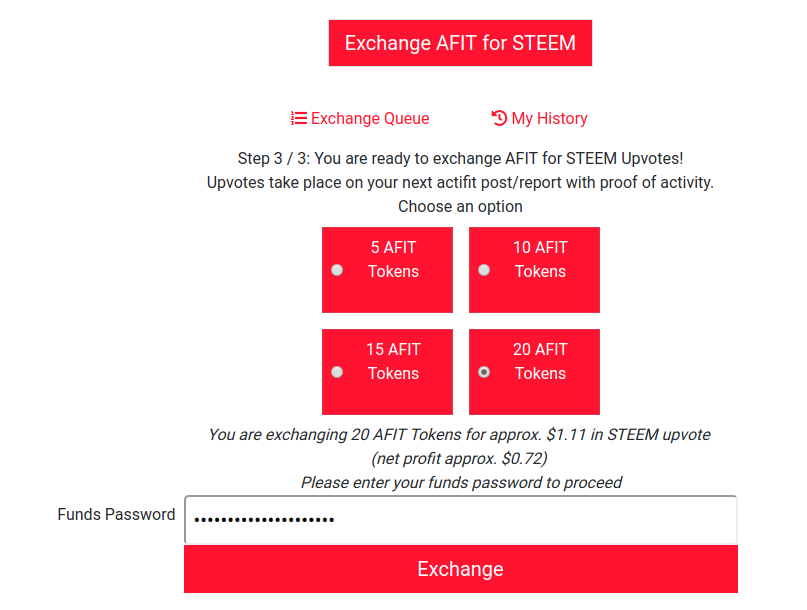 Immediately after, there is a message telling me that I am in the 315th position of the queue and that the upvote should take place within 96 hours from now, to be done on the most recent actifit post not yet rewarded.

Besides that, considering how STEEM is performing lately (price is falling even if BTC raises), this "fee" is really peanuts today, especially knowing I have seen 1 STEEM reaching more than 8 USD in the past, so, I do not see better moment than today to set up my "AFIT to STEEM channel" .
All the process has been very easy and really fast. I have to congratulate again @actifit Team for the VISION and Business Plan developed here and for the constant project deliveries, improving with each upgrade several aspects not only of the technology but also regarding mass adoption and economical plan.
---
Posted from my blog with SteemPress : https://scrips.io/blog/toofasteddie/steem-on-sales-lets-take-advantage-with-actifit/
---