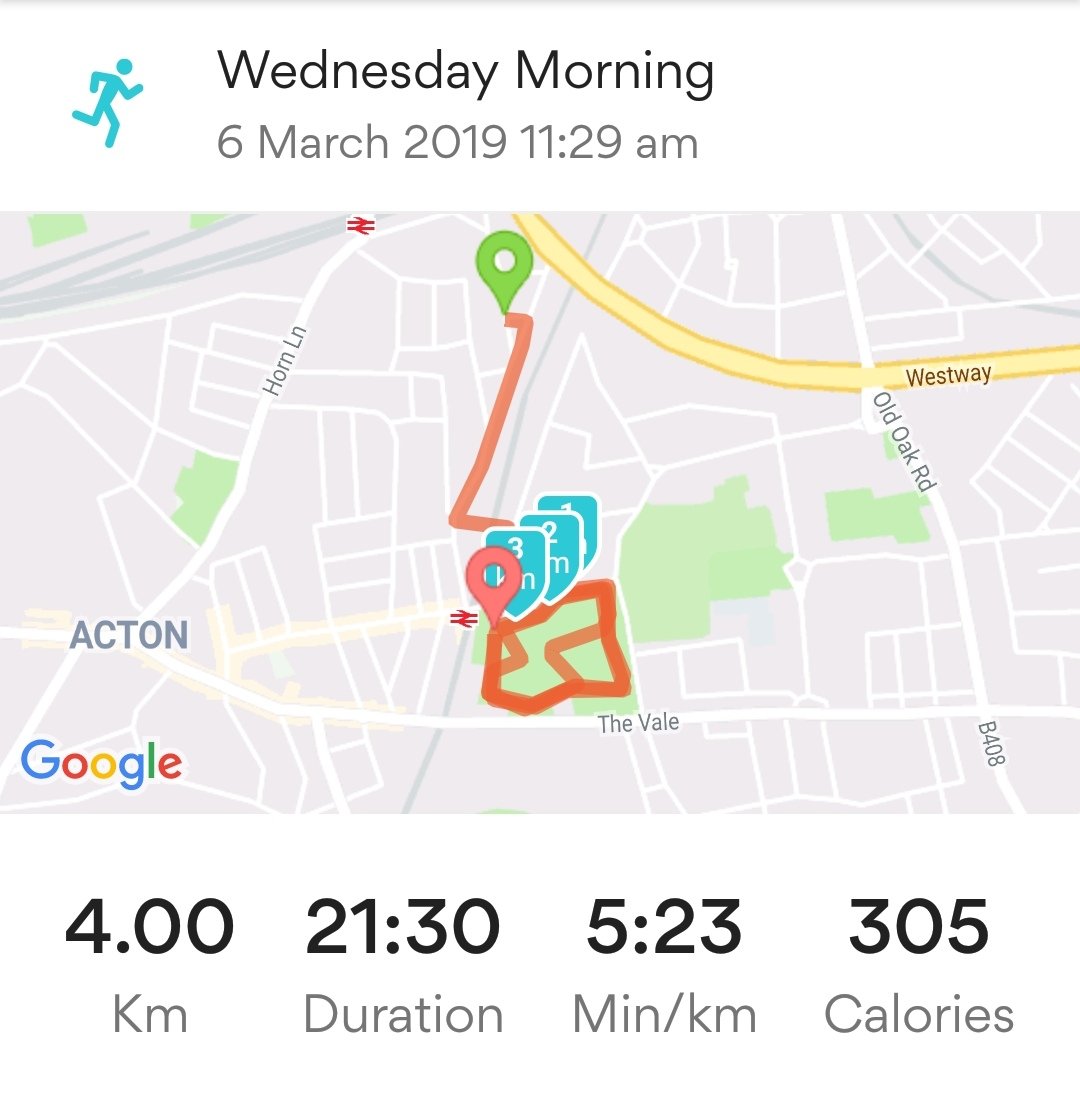 Cut my runs into two today as the legs were quite tired and needed a rest. First one (above) was a 4k run that was done in 21:30 minutes. The second one (below) was 3k done in 16 minutes: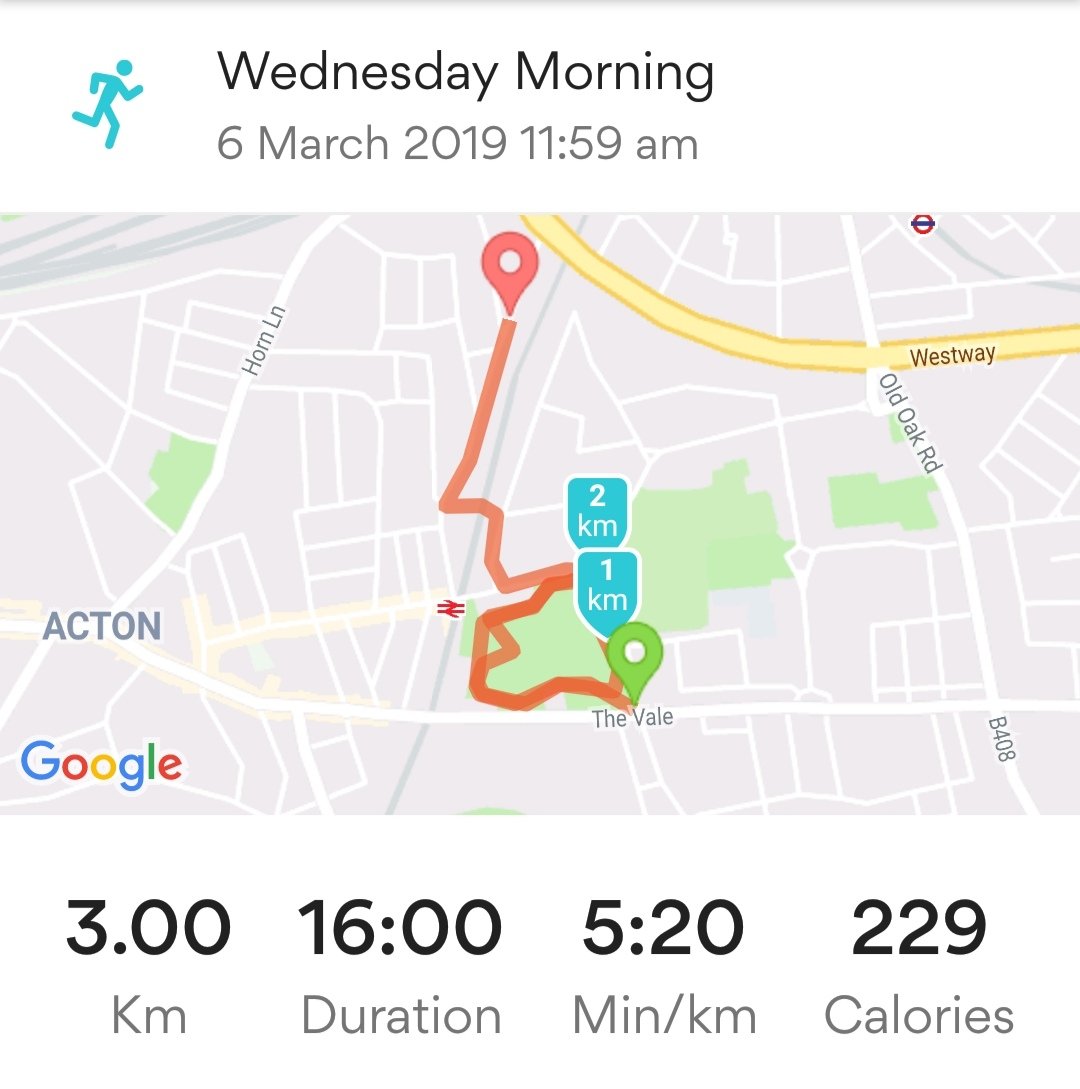 Giving a total of 7k in 37:30 minutes. A bit slow, but aiming to still put in 10k within less than an hour.
I have signed up to a charity run in June, but have practised organised runs beforehand, one each month. First one will be right at the end of this month on the 31st of March. Excited for it!



8010

Daily Activity, Jogging, Running, Walking