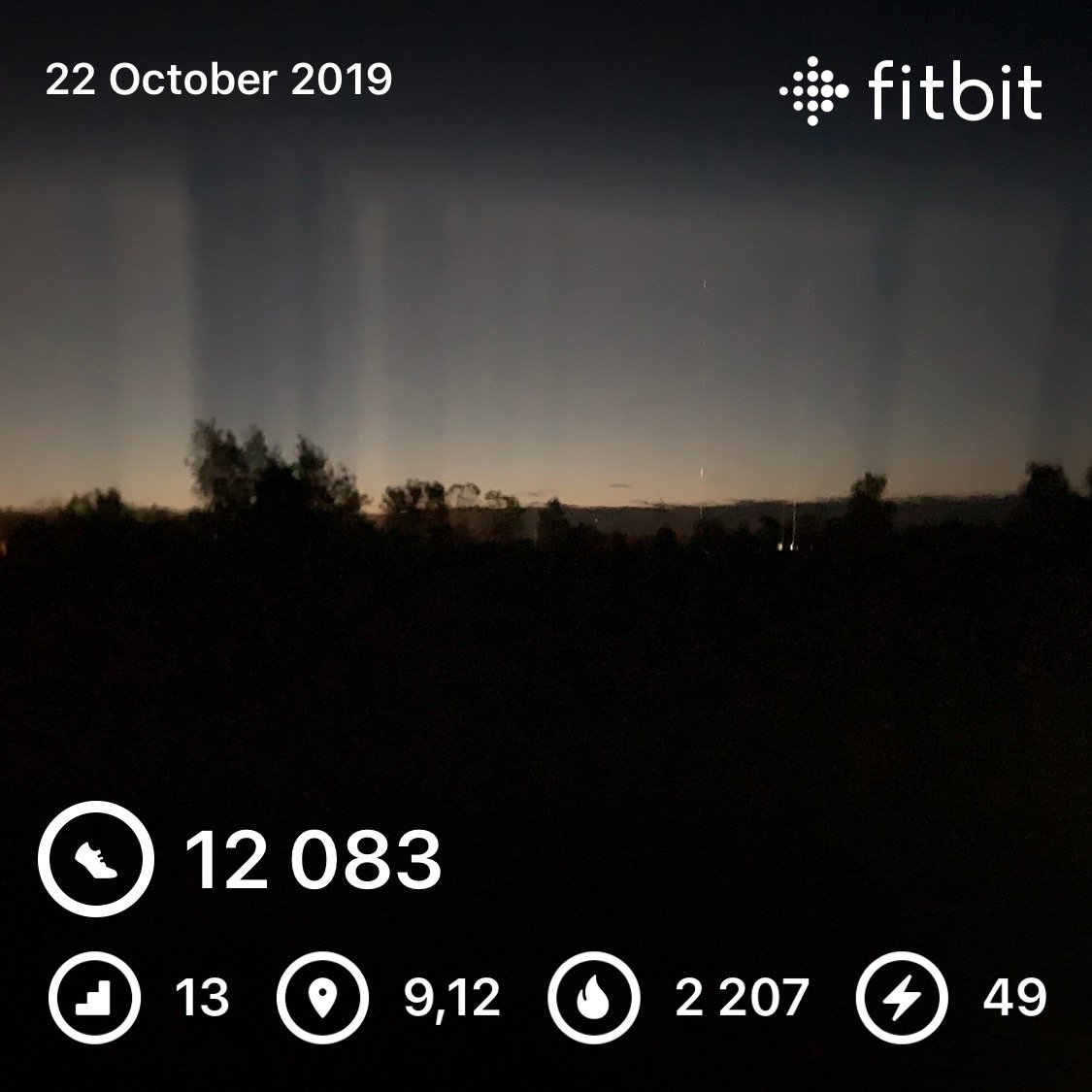 Luckily I woke up before the alarm went off today, so there was finally time for a run before work. Boy, it was dark... put on my reflective vest and my headlamp
No wait... this picture is a little better....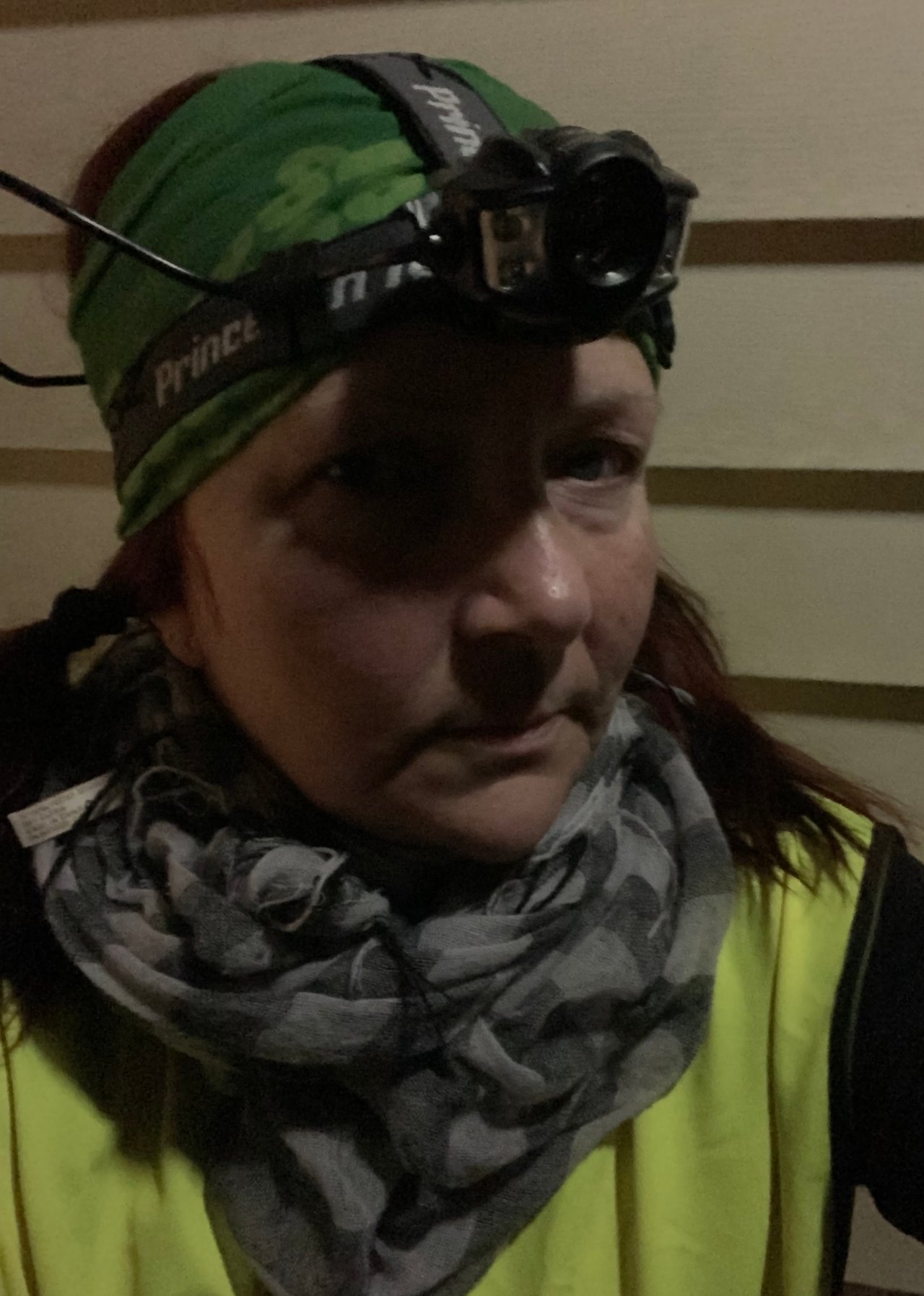 ... and headed out. My headlamp serves a couple of purposes,.. I can see better and be seen better. Drivers most certainly do not pay attention, and many of them do not seem to care.. they just go about doing their driving... I guess they're in a hurry to get to work and does not want to be bothered moving over for a pedestrian.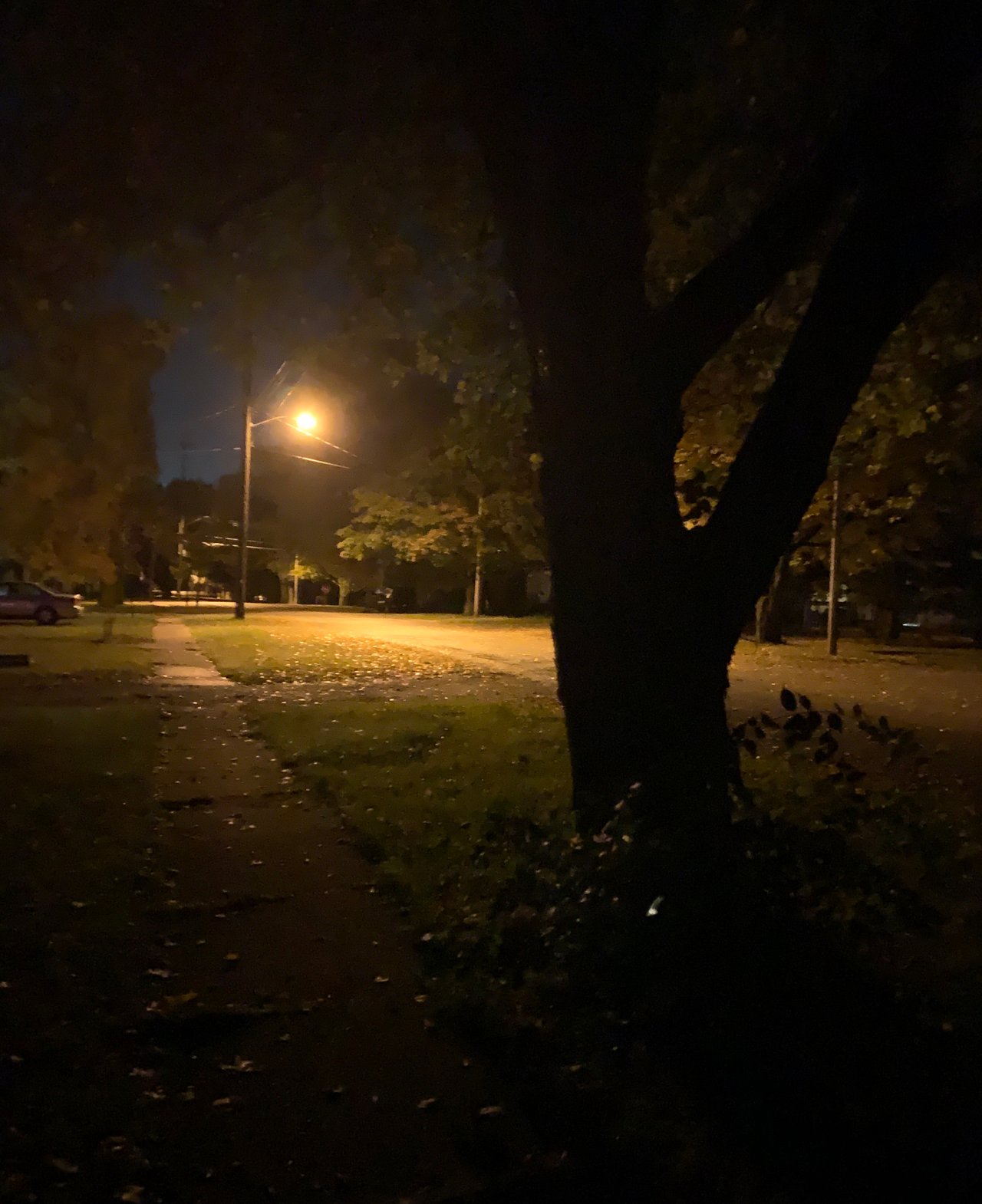 The moon and the stars were mesmerizing, although this picture does not serve them justice.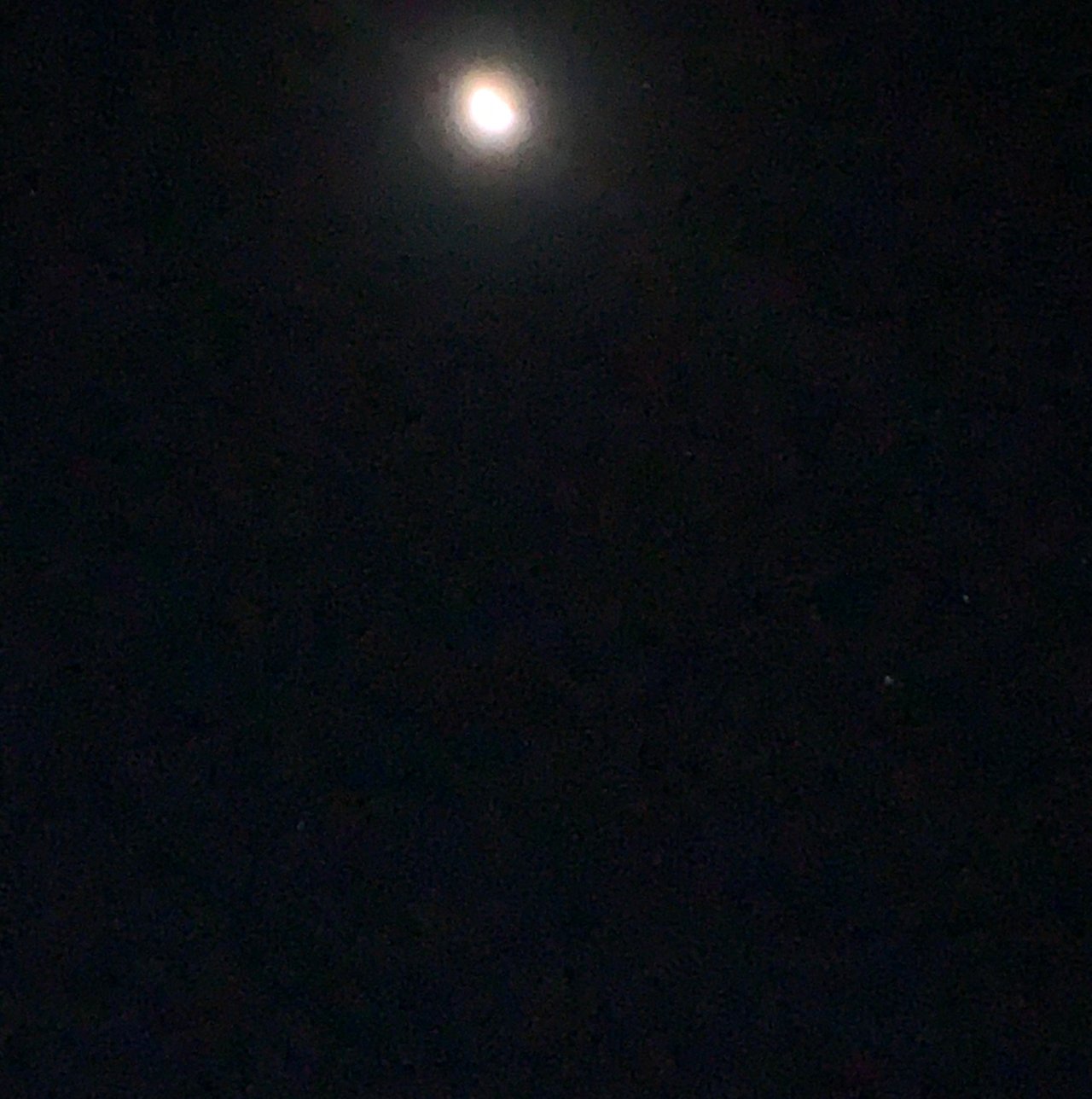 Did a short 5K loop..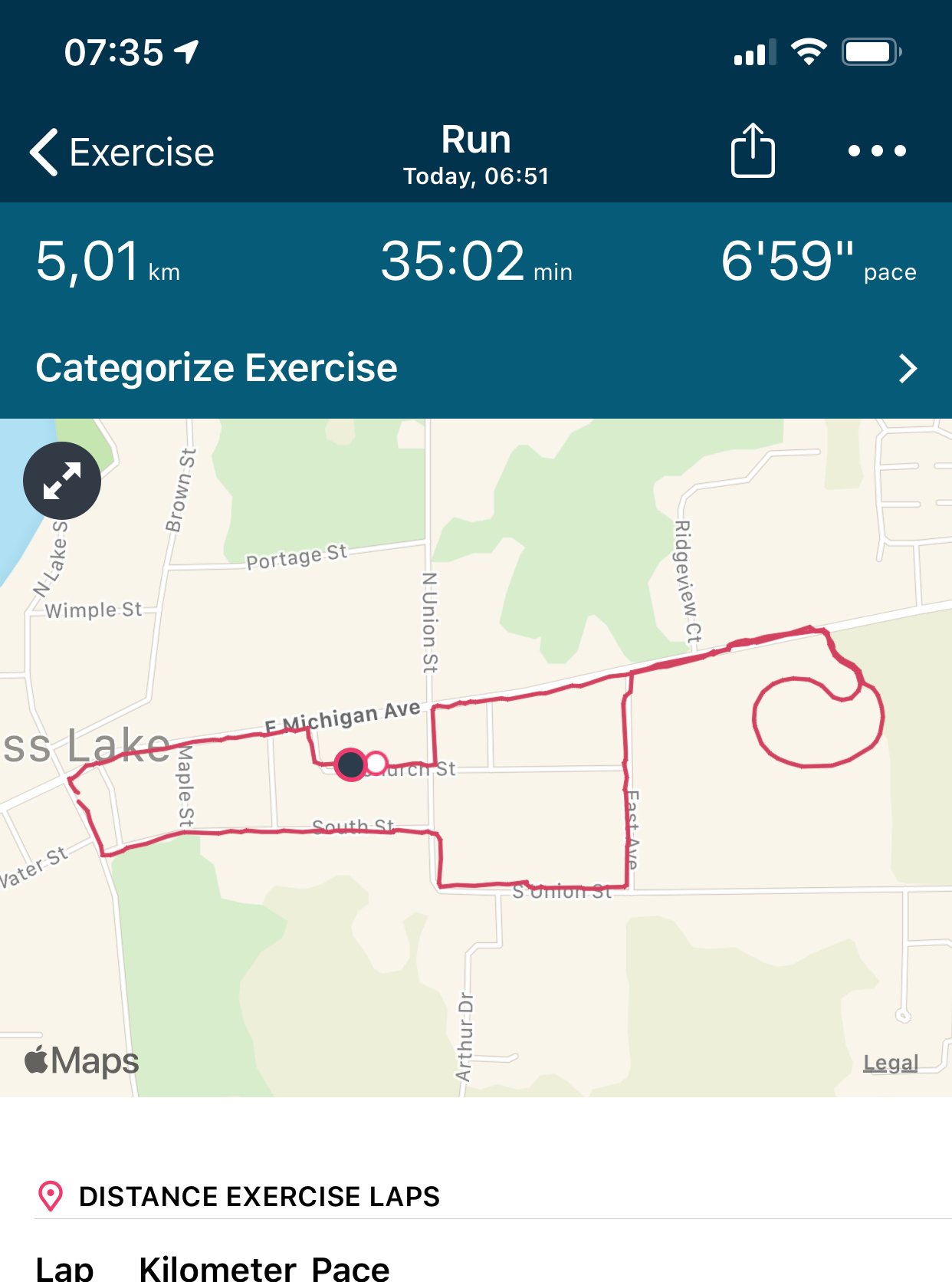 Got home in time for a shower and quick breakfast before I had to run off for work.
Had a semi active day at work... accumulated about the same amount of steps during the 9 hours that I did during my 30 minutes run...
During my lunch I snapped this picture of one of the plants outside the office building. The colors this time of year are just amazing.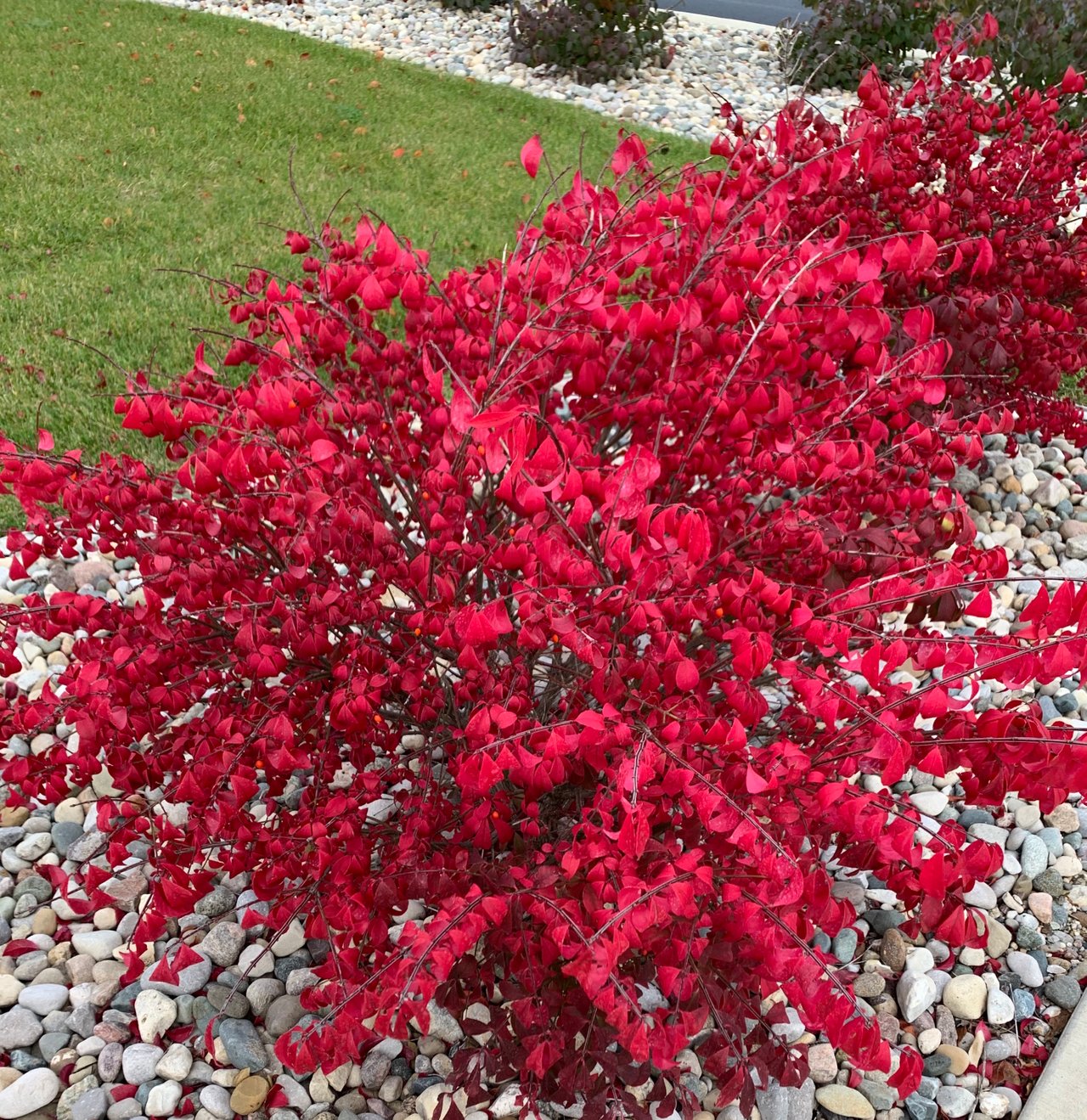 Well, hopefully I'll be awake in time for more running tomorrow morning. Maybe, just maybe the dog want to join me... one can only hope 😄



12083

Daily Activity,Moving Around Office,Running