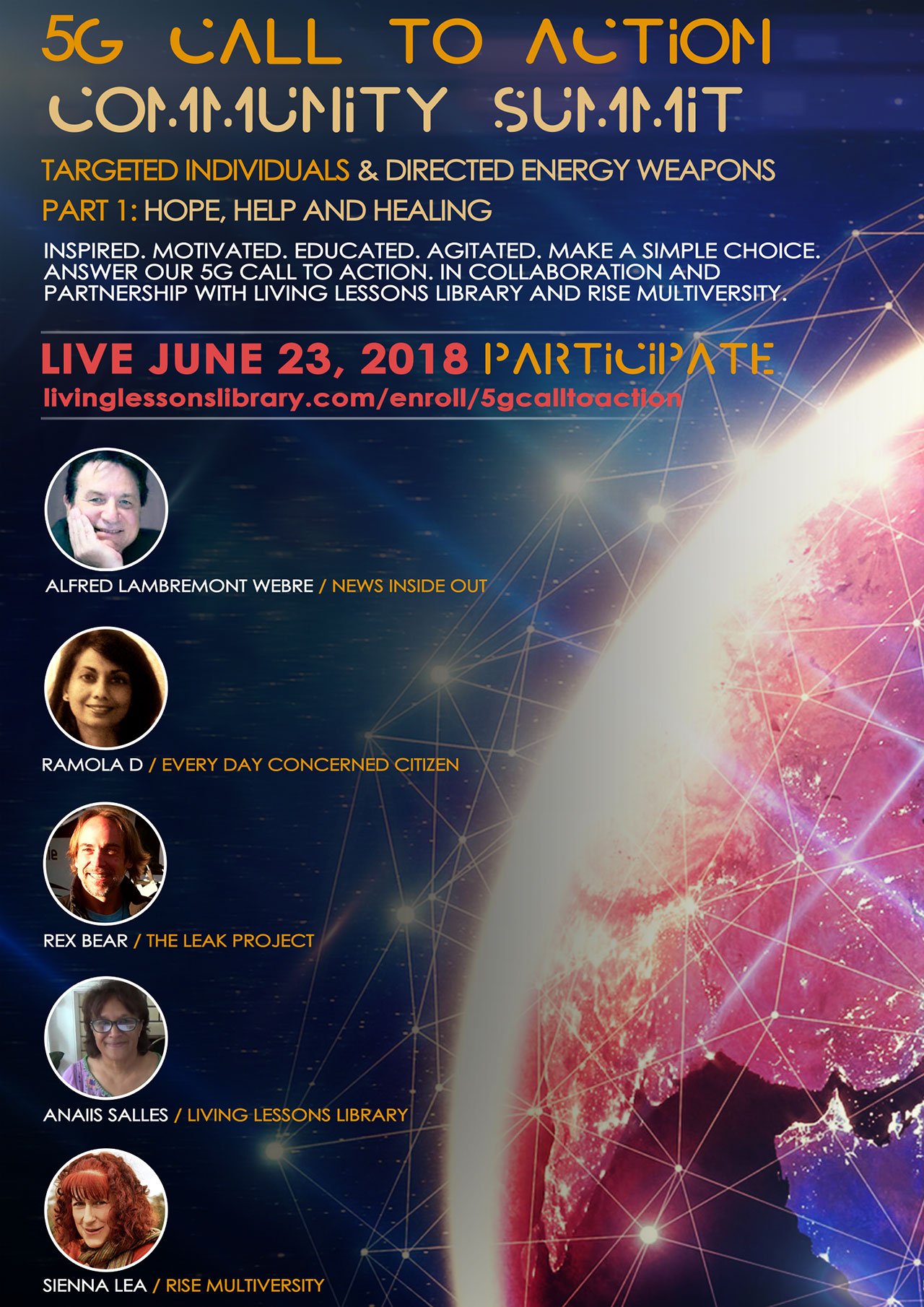 ---
Our Summit focuses on how global citizens stop the targeting of Individuals by 5G technologies known as directed energy weapons (DEW). Get up to speed with the latest information about how we can be targeted and what to do about if we are "beamed".
Do you agree that Earth has become a global, open air concentration camp?
Share your views and how you plan to defend and protect yourself and your loved ones. It's time to realize that we are collaborating with our prison guards.
Part 1: Targeted Individuals; Hope, Help And Healing
Live Saturday June 23rd, 2018
2-4 pm EDT
Moderators: Sienna Lea, Anaiis Salles
Panelists: Alfred Lambremont Webre, Ramola D
Guest: Rex Bear of the Leak Project
---
Reserve your spot!
http://www.livinglessonslibrary.com/enroll/5gcalltoaction
---
---