Our Summit focuses on how global citizens stop the targeting of Individuals by 5G technologies known as directed energy weapons (DEW). Get up to speed with the latest information about how we can be targeted and what to do about if we are "beamed".


Do you agree that Earth has become a global, open air concentration camp?


Share your views and how you plan to defend and protect yourself and your loved ones.  It's time to realize that we are collaborating with our prison guards.

Join this penetrating discussion hosted by Anaiis Salles of "Living Lessons Library" @livinglessons and Sienna Lea Inceptor of "Rise Multiversity".  Our line up of guests includes: Rex Bear of the "Leak Project", Alfred Lambremont Webre (JD, MEd) of "News Inside Out", front-line reporter Ramola D,  and experiencer Sebastien Martin.


______________________________
A 2 PART EVENT | LIVE JUNE 23 & 24
Reserve your spot!
http://www.livinglessonslibrary.com/enroll/5gcalltoaction
______________________________




A silent war is being waged against civilian populations around the world.
Who is responsible and what are the funding sources?
What help is available for DEW/Targeted Individuals?
 "World Treaty conference to Ban Anti-Personnel Neuro/Electromagnetic DEW Mind control Technologies"? What is it and how can you support its implementation?
How do we each make a difference in our communities?
Call to Action!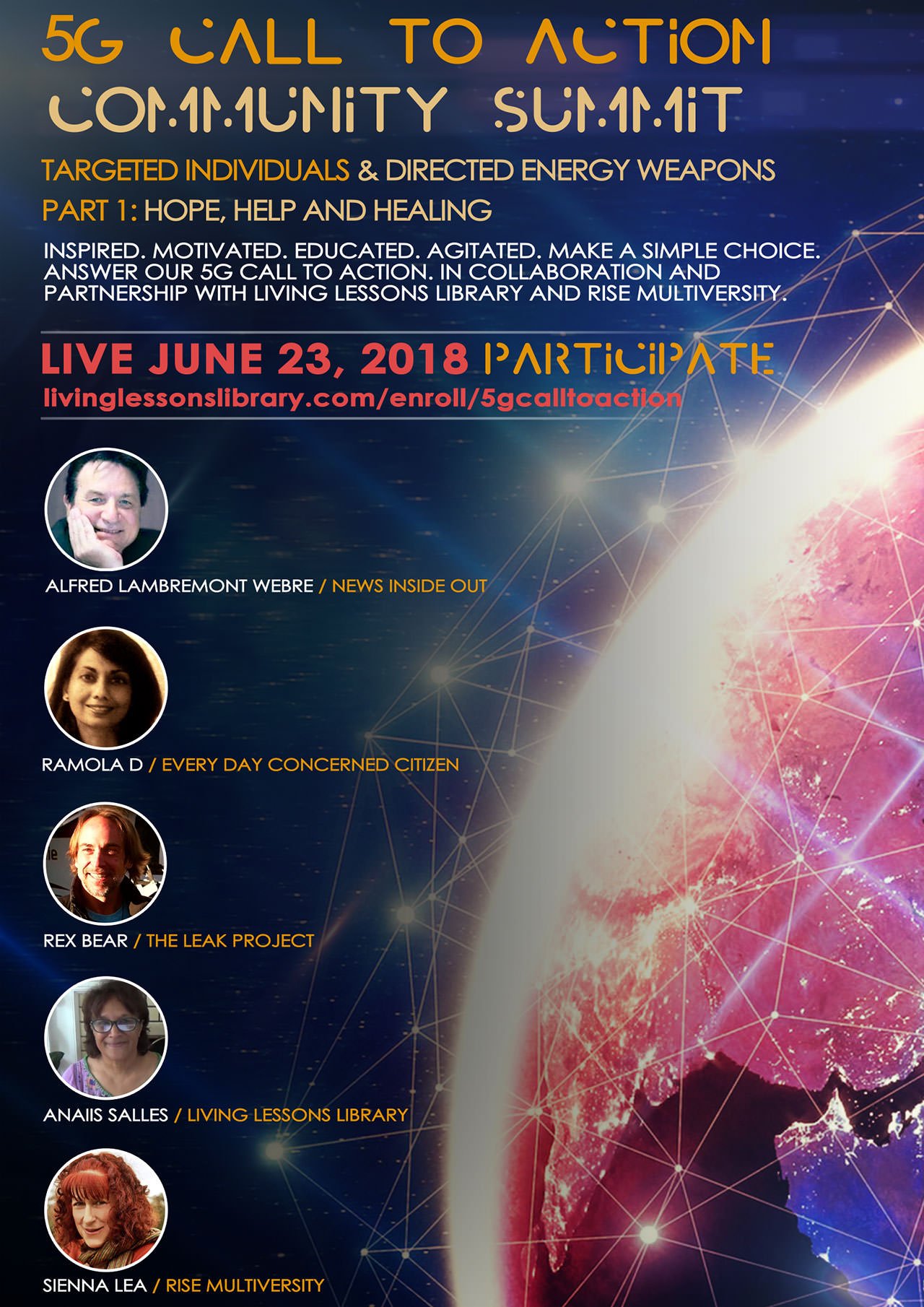 Part 1: Targeted Individuals; Hope, Help And Healing
Live Saturday June 23rd, 2018
2-4 pm EDT

Moderators: Sienna Lea, Anaiis Salles
Panelists: Alfred Lambremont Webre, Ramola D
Guest: Rex Bear of the Leak Project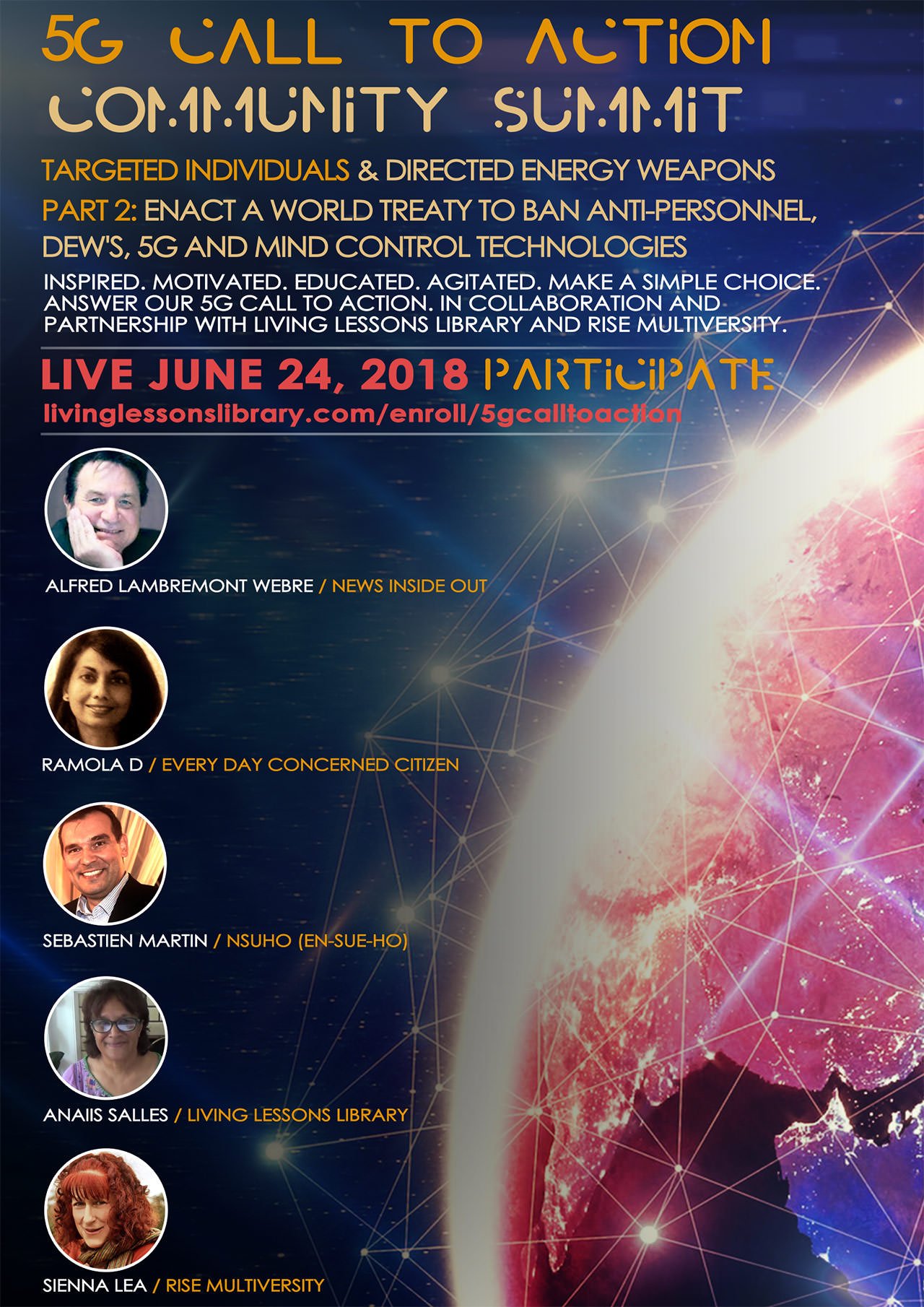 Global Action Plan:
Part 2: Enact A World Treaty To Ban Anti-Personnel, DEW's, 5G And Mind Control Technologies
Live Sunday June 24th, 2018
2-4 pm EDT

Moderators: Sienna Lea, Anaiis Salles
Panelists: Alfred Lambremont Webre, Ramola D
Guest: Sebastien Martin. Additional special guests to be announced.


______________________________
A 2 PART EVENT | LIVE JUNE 23 & 24
Reserve your spot!
http://www.livinglessonslibrary.com/enroll/5gcalltoaction







__________________________________



www.risemultiversity.org | Education For A New Paradigm
Facebook / Twitter / Vimeo / Youtube / Onstellar

__________________________________
Rise Multiversity is 100% community supported.
(Donations are for Rise Multiversity only)

BTC: 1M4SUgNK7Q4dxwWPDqh9sKG9VHGT3mKDKc
DASH: Xk3JQULj8i9KEAsWWwNWEmCknqfgmDknhM
ETH: 0x5B9855963cdD0e78642eE663E5029bF15ae37d82
EOS: 0x5B9855963cdD0e78642eE663E5029bF15ae37d82
__________________________________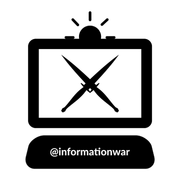 Information War @informationwar
#informationwar
https://discord.gg/EzAwQeb




You Are Hope @youarehope
#youarehope
https://discord.gg/KAuEuW



OP Gamers @opgaming
#opgamers
https://discord.gg/vcNjCM