Stop playing into the hand of destruction through your tacit consent.


Many of us are shaking our heads and pointing our fingers at a world spiralling more and more towards robotic compliance with genocidal agendas. Have you seen this video? It pretty much nails the plan in 39-minutes.


Credit:
"Kill Cities Deborah Tavares Rothschild Plan For USA! This Is Serious!"

http://stopthecrime.net
Are you ok with this?


We see the masses staring into their cells phones, disconnected and addicted to a technology that is about to poison us in ways that are beyond unfathomable. We don't mean to but out of fear, stress, exhaustion, and burn out we are permissioning this escalating assault and it's about to get way worse if we do not snap out of it. It's going this way for one reason only. We are allowing it through our tacit consent. Our silence is ringing like a fire alarm. Wake up and do something before it's too late. Our devices are drowning it out.

Are you listening?

Do you feel too disempowered to believe you can truly make a difference?

This is not to guilt trip or shame anyone. It's a shake, a loving one. Sometimes I know I need one. Please take this as it is intended with serious great concern for you and your world.

What is our choice?


To become a solutionary, one needs to wake up then joyously in the face of great imposition co-creates the new. Isn't that why we are here right now together?
Back in March 10 we launched the 5G Call to Action Community Summit (https://steemit.com/activism/@risemultiversity/5g-call-to-action-community-summit-march-10th-2018). It was a fantastic first step in facing and acting on the impositions threatening all of us. 2000 people shared their concerns about one of the most toxic threats to our lives - smart meters and listened as solutions were offered. Many of you got engaged with Inpower Movement and Full Circle Project and learned how to fill out your affidavit to stop having a Smart meter installed near you.




https://inpowermovement.com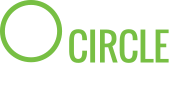 https://www.fullcircleproject.net

Thank you. BUT we cannot stop here.

The 5G Call to Action Community Summit was only the first of a yearlong awareness-building campaign to empower us all.

Cleary they are counting on us to do as we have been... nothing.

Here is an action step you can take right now!

We want to know what we can do and how we can take action.

Fill out this simple survey. From your response, we will create future Summits with you.


Take The Survey
>>>>>  https://www.surveymonkey.com/r/88L7LFL

With respect and appreciation,
~ Sienna Lea
~ The 5G Summit Team

https://www.facebook.com/5GCallToActionCommunitySummit


 __________________________________

risemultiversity.org | Empower Your Awakening
Facebook / Twitter / Vimeo / Youtube / Onstellar

__________________________________
Rise Multiversity is 100% community supported.
(Donations are for Rise Multiversity only)

BTC: 1M4SUgNK7Q4dxwWPDqh9sKG9VHGT3mKDKc
DASH: Xk3JQULj8i9KEAsWWwNWEmCknqfgmDknhM
ETH: 0x5B9855963cdD0e78642eE663E5029bF15ae37d82
EOS: 0x5B9855963cdD0e78642eE663E5029bF15ae37d82
__________________________________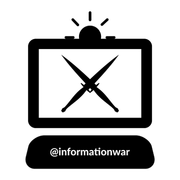 Information War @informationwar
#informationwar
https://discord.gg/EzAwQeb




Beyond The Veil
#beyondtheveil
https://discord.gg/N83GW7




Gamers United @gamersunited
#gamersunited
https://discord.gg/4vyF8ru




SteemStar Network  @SirCork
https://discord.gg/n48Gqn



You Are Hope @youarehope
#youarehope
https://discord.gg/KAuEuW