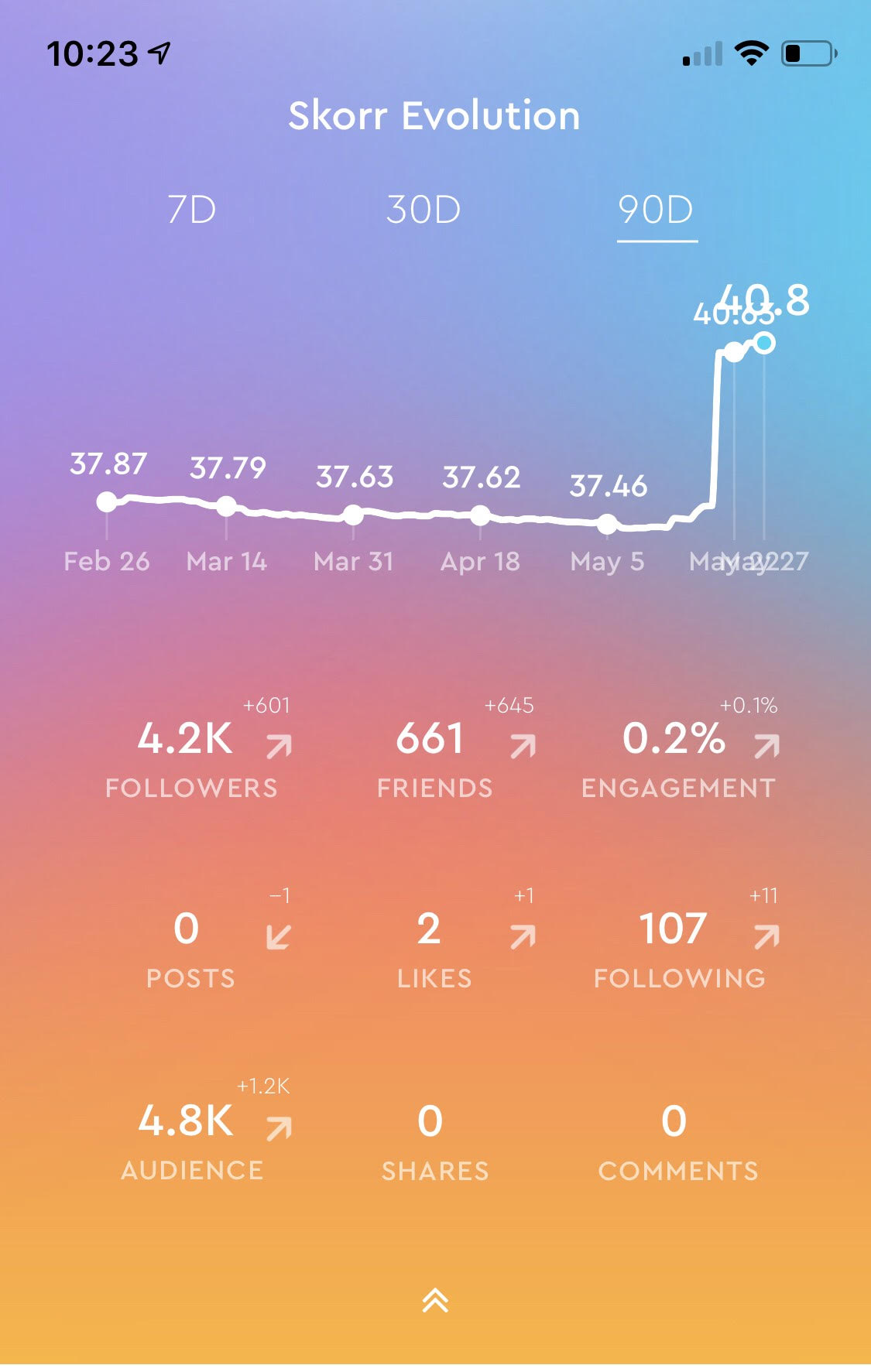 SKORR is a social media app that will put you in control of your presence online. It will measure your influence and give you a unified vision of all your social media accounts (Facebook, Instagram, Tumblr, Youtube, Linkedin, Twitter).
This is how we measure our success. Since we launched our token - the influence of our social reach has started growing up. We recommend that our influencers also join in on SKORR and measure their social influence. Higher is your social influence - higher are actnearn rewards.
Proof of Action (POA)
Support us by Delegating SP to ActnEarn
Delegate SPs to @actnearn. To delegate SP to @actnearn you can use steembottracker to enter your username, the amount of SP you want to delegate, and place actnearn as the user you are delegating to.
We thank our delegators for their immense faith in us and their support - @prameshtyagi, @michelios, @jist, @saskia,@blockcryptochain, @pouchon, @bencana0523 . Our current SP weight is 5986.
What will our Steem Delegators get
Delegators will receive 10 actnearn SMT tokens per month for each delegated SP.
Follow us at
Steem Twitter Facebook Linkedin YouTube Instagram SkorrDiscord
Link to Token Launch Post