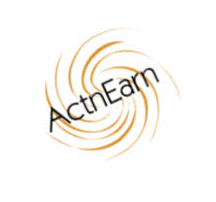 Hello. We live an amazing time, where we receive a reward for each of our actions. It's nice to see that there are people who were able to implement the SMT project with the help of smart contracts for the steem-engine. Today I will try to talk about the next full SMT - actnearn. More information can be found in articles from its initiators. - https://steemit.com/actnearn/@actnearn/actnearn-smt-goes-live
Всем привет. Мы живем удивительное время, где за каждое наше действия мы получаем вознаграждение. Приятно видеть что есть люди, которые смогли реализовать проект SMT с помощью смарт контрактов на steem-engine. Сегодня я попытаюсь рассказать о очередном полноценном SMT - actnearn. Более подробную информацию можно найти в статьи от ее инициаторов. - https://steemit.com/actnearn/@actnearn/actnearn-smt-goes-live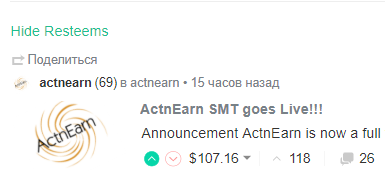 The idea of actnearn is to reward people who promote (advertise) a product or brand offered by actnearn through their social platforms. Perhaps this is what our community lacked.
Идея actnearn состоит в вознаграждении людей, которые продвигают(рекламируют) предложенный actnearn продукт или бренда с помощью своих социальных площадок. Возможно, это то, чего так не хватало нашему сообществу.
Appreciate life. Good luck to you.
Цените жизнь. Удачи Вам и добра.
Я в youtube - ANDRUTO
Я в facebook - Cranium33
Я в twitter - Andruto2
Я в instagram - alexeyborsth
Я в steemmonsters - cranium