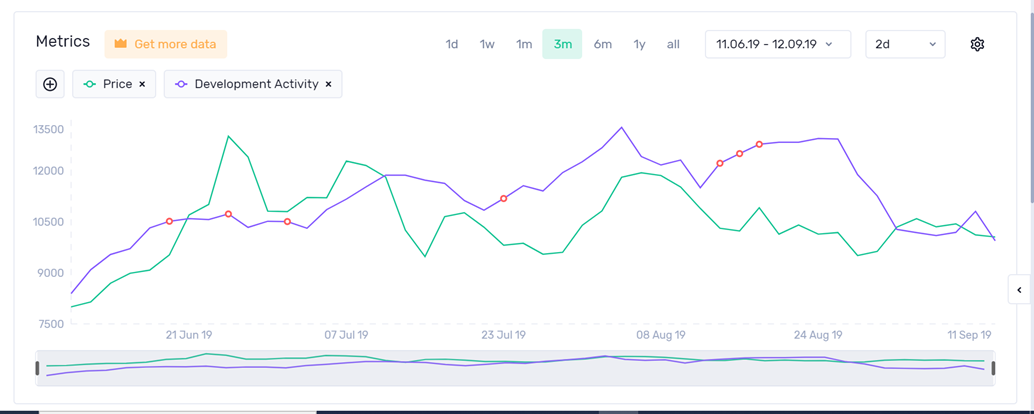 source
In response to invite from Active Campaigns by ActnEarn - I have decided to participate for Santiment. This is my third post for the campaign.
Today I am going to look at Development Activity (DA).
"The DA represents how much activity is there by developers on github for a project"
In the chart above the DA for Bitcoin treks bitcoin price. And many a times seem to act as leading indicator. Even if it is not a very good trading indicator - it at least provides a measure of how much brain power is being invested in the protocol and that itself should help raise the confidence of investors in the project.
I am sure experienced traders and investors can make much better decisions using this data.