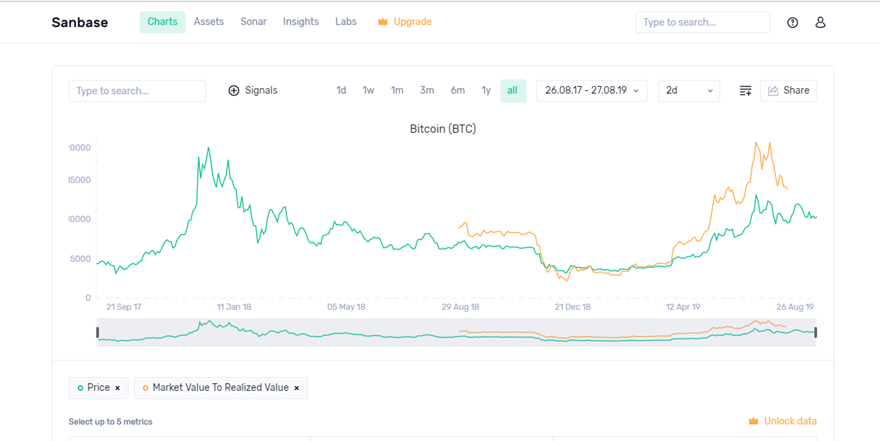 In response to invite from Active Campaigns by ActnEarn - I have decided to participate for Santiment. This is my second post for the campaign.
Today I am going to look at MVRV - Ratio of Market Value to realized Value
"The MVRV is a ratio calculated by dividing market value by realised value on a daily basis. Realised value (RV) is found not by counting all mined coins equally at current price, but rather assigning them a U$ price based on the time when they were last moved"
A value below 1 for MVRV can be considered oversold. For overbought conditions -it is not that straight forward indicator.
In the chart above the MVRV for Bitcoin remains below from Dec'2018 to Mar'2019. This was the best opportunity to buy low for the upcoming bull run.
I am sure experienced traders and investors can make much better decisions using this data.