It is no secret that English is the most used language, at least as far as entertainment goes. Regardless of who you are, where you live and what language you speak, chances are that most of the music you listen to is in English and most of the movies/TV shows you're watching are English as well. And that's not necessarily a bad thing, there are loads of great series and films and songs that are in English.
And it's great especially if you're a non-native English speaker, because it helps you learn the language and even more importantly, the accent, correct pronunciation and all that.
I've always said that if you want to learn any language,you should listen to as much of it as you can.
But.
But, simply because you have such access to English-speaking entertainment, that doesn't mean you should only enjoy that, you know? The sad truth is foreign artists, films and shows get far less publicity than American or English ones and that's a real shame, because there are a lot of great artists and programs that get ignored simply because they are not in English, and thus a bit trickier for the great public.
But I think we should love them even more, we should seek to surround ourselves with as many diverse cultures as we can. You may think it's the same thing, but it's not. A French show will have a very different atmosphere, background and development than an American one. And you should always try to know as much as you can, so you should seek out these different means of entertainment, in order to grow yourself, your culture and your understanding of language.
1. 3% (Brazil)
This great Brazilian show takes place in a dystopian (though not so far away) future where young people are given the chance of a lifetime through 'The Process'. Once they hit the age of twenty, they go through a set of highly competitive challenges that test resolve, strength, agility and wit. Whoever wins and comes out through the other end of the Process is allowed to leave his life of hardship and poverty behind and join the mysterious Offshore society, where there is no disease, no hunger, none of these struggles.
But not all is as it seems behind the Process and indeed, the Offshore may prove to be very different from what the youngsters think. With a highly talented cast of young Brazilian actors, the show is already approaching its third season, so you have some catching up to do.
Although the language might sound a tad difficult, there are (of course) subtitled versions available and I assure you, it will be worth it.
2. Les Revenants (France)
This one is a bit older, having premiered in 2012 on Canal+, but in case you missed it then, it's a great watch now. There's been an American remake going around, but I would steer well away from that. It's always better to watch the original, right?
Based on the French movie of the same name, Les Revenants takes place in a little remote village that is struck by a very strange phenomenon. As the title suggests, the dead of the town mysteriously start coming back to life, disrupting their loved ones' lives and prompting conflicts among the living (as well as the dead). The dead try their best to resume their lives, but strange things start to happen, such as a water shortage, energy outbursts and the like, making it a tad hard.
Although the show drifts off (in my opinion) in season 2, the first season is well worth a watch.
3. Ekaterina (Russia)
We have all heard about Catherine the Great, the great Russian Empress often maligned by history. Everyone has heard at least one dubious story about her and whether they are true or not (most likely not), I really encourage you to watch the Russian show Ekaterina.
It boasts a truly talented cast (not to mention the very beautiful woman who is playing Ekaterina herself) and good ratings in its native country. And one thing I particularly enjoy about this show is that it offers a glimpse into how Catherine the Great came to be, what was the story behind this imposing figure.
A German princess come quite a long way to the Russian court in order to marry the heir to the throne who, once married, shows absolutely no interest in her whatsoever. Pressured by the reigning Empress to produce a male heir, to further the line of Peter the Great and ensure peace, Ekaterina must sail through some very rocky seas, navigating around the Empress's whims and little tyrannies, court passion, a bitter marriage, her own ruling ambitions and of course, a mother's love.
It's a really good show, particularly if you're (even just a little) interested in history.
4. Gomorra (Italy)
In my opinion, this show is truly priceless, it should go on your to-watch list ASAP. Gomorra (based on the book by the same name) tells the story of Ciro di Marzio, a young member of the Savastano Clan, one of the most powerful Mafia families in Naples, Italy. Naturally, the characters themselves are fictional, but based on actual power figures in Naples' underground society.
It's a brutal show about revenge, love, loyalty and ambition. Ciro must find his way through the many perils of the criminal world, fighting in countless civil war (one more brutal than the last), while also trying to climb through the ranks. It's an interesting take on the rags to riches archetype we looked at a couple weeks ago.
The show also focuses on the Savastano family, where tension is mounting between Don Savastano and his young son, Gennaro, who fights hard to prove his worth to his parents.
Gomorra is a truly terrific show, with great pacing and atmosphere, not to mention stellar acting. It really sucks you in and you find yourself wondering what will happen next, as you go about your day. I'd hurry if I were you, the fourth season premieres at the end of March, and you have some catching up to do.
5. La Casa de Papel (Spain)
No list of foreign TV shows is complete without this one mention. No, let me rephrase that, no list of fantastic shows is complete without this one. What is truly awesome about LCDP is that at first, it comes off as a Ocean's Eleven rip-off. An unlikely gang of criminals and outlaws (each chosen because they're the best in their field – hacking, forgery etc) set out to perform the greatest heist ever, The Royal Mint of Spain. It sounds exactly like an Ocean's movie, I know.
But it's not. Trust me, I thought so, too, but you couldn't be more wrong. This show has so much more psychology, because it is, after all, a sort of siege, it tests both the robbers and their hostages physically and mentally. The acting is terrific, as is the story, which is riddled with great cliff-hangers that leave you thinking 'oh, it's over for them now'. And then, of course it's not. It has none of the predictability most American shows/movies in this genre have.
What else? Beautiful language, of course. English may be great, but it will never have the beauty of a Latin language, like Italian or Spanish. You could watch the English-dubbed version, for convenience, and that's also pretty great (some amazing voices right there), but I do encourage you to watch the original with English subs. It's so much better and it makes what was already a strong scene even stronger.
It's a truly amazing show, with memorable characters, and its third season is due out later this year, so dig in.
---
That's the beauty of coming a bit late to a show, you get the ability to binge. And all of the above are binge-worthy series, trust me. Most of the above are available on Netflix, Amazon Prime Sky Atlantic, HBO Go...basically, they're streaming somewhere, go find them.
Do you have any favorite non-English show? What was it? Do share it with other Steemians :)
Authored by @honeydue
Click on the coin to join our Discord Chat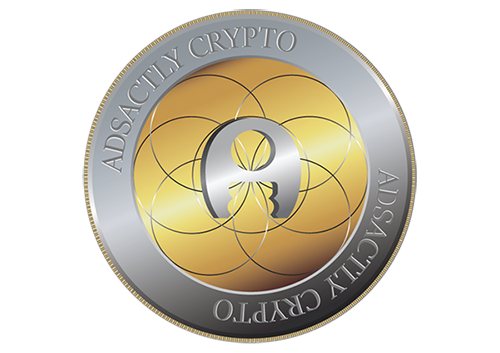 ---
Vote @adsactly-witness for Steem witness!
Witness proposal is here:



Go To Steem Witness Page
In the bottom of the page type: adsactly-witness and press vote.



Use small letters and no "@" sign. Or, click here to vote directly!
Thank you!

---