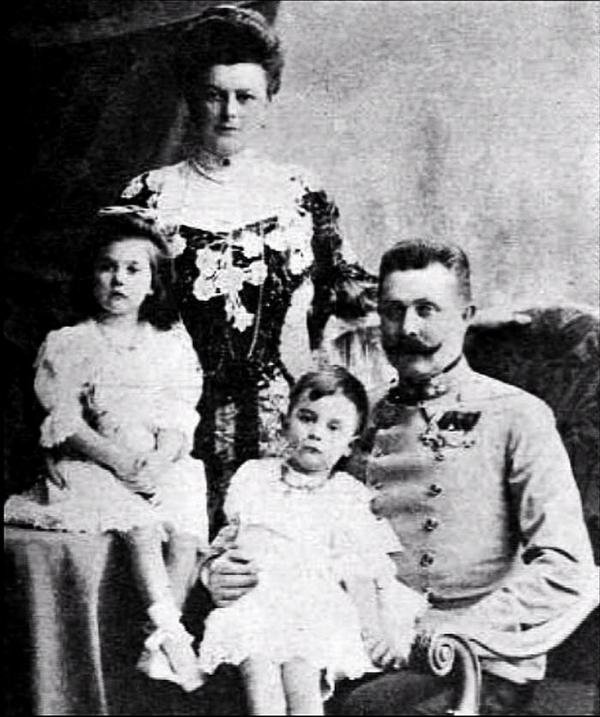 Source
Sisi and Franz Joseph: A Tragic Love

Hello, dear readers. I hope you've had a good rest and a good time this weekend. These days when we go back to the routine, it's good not only to detoxify the body, it's also good to detoxify the soul. One of the best ways to do this is to take refuge in good readings, good books and good stories. Today I want to tell you another love story without a happy ending, that although its protagonists were royalty, their love is not fairy tales. Today I will tell you about the love between Sisi of Bavaria and Franz Joseph.
We are accustomed that at the end of each fairy tale we say: and the prince married the princess and they were happy forever. In the love story between Sisi and Franz Joseph, emperors of Austria and kings of Hungary, it was not so.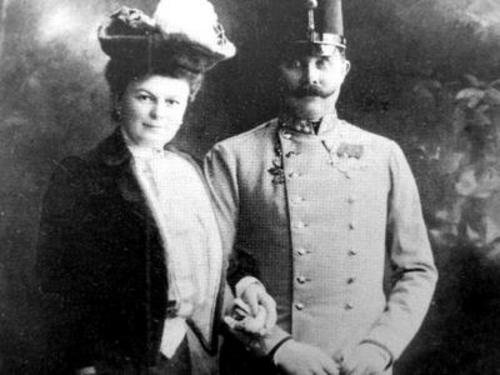 Source
It is said that they met in the summer village of Bad Ischl during the monarch's holiday in the summer of 1853. His family wanted to marry him to Princess Elena of Bavaria, so they have a big party. As in many families, the mother of Franz Joseph, the Archduchess Sophie, had already studied Elena and thought her suitable to be her daughter-in-law, since she was not only cultured, but submissive, an essential characteristic for any future queen; but the decisions of thought are one thing and those of the heart are another: the emperor was captivated by Elena's younger sister, Elisabeth, who was only 15 years old. He was enchanted with the young woman and immediately began the courtship and almost immediately (a year later) they became married. Sisi was 16 years old.
It can be said that in the marital relationship, the mother of the latter, who never finished seeing Sisi with good eyes, always tried to be present. In fact, the intrusion reached the point where the sons of Sisi and Franz Joseph were educated by the grandmother, since on a trip to the countryside, Sisi took two of her daughters and they became ill. One of them was able to recover, but the other died. This gave Sophie the right to stay with the other children, since she believed that Sisi was not an example and was too young to raise her children. This meddling and the difference between the characters of the two began to weaken the relationship.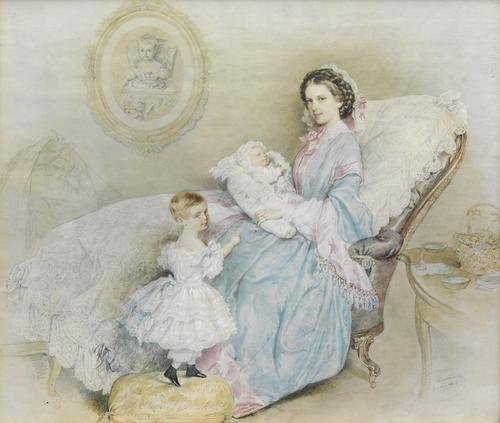 Source
The story goes that Franz Joseph was a man who worked all day and woke up at dawn and slept late at night, leaving his wife in the palace alone. He was supposed to be slow, heavy, but sure; with zero in imagination. Talking to other people gave him panic. Beyond hunting, bureaucracy and the army interested him very little. On the other hand, Sisi she was mentally and physically hyperactive. She couldn't stand still. She learned languages, she did gymnastics, she submitted herself to diets to stay thin, some even say that she was the precursor of diseases such as bulimia and anorexia.
It can be believed then that the couple did not have many topics of conversation or they ended very soon, and they became two strangers who shared the luxurious but affectionately inhospitable houses in which the Habsburgs developed the pantomime that constituted their day to day and their marriage. After a while, Sissi began to travel more and more frequently, with the excuse of real or fictitious illnesses and, on the other hand, the emperor began to look outside of marriage for the joys that his wife did not give him. The story speaks of the lovers of Franz, but also of those of Sisi.
For some biographers, Sisi's love for Franz Joseph was an invention, a legend from the beginning. They said that on several occasions this one spoke ill of marriage and that it was a cruel institution that women hardly understood. Others, for example, say that she was the one who was looking for lovers for her husband and that Franz Joseph even had many children out of wedlock. Other things you can read is that Sisi was addicted to personal care, cleanliness and beauty. She washed her hair every day and applied a mask made of egg yolk and glycerin (it is said that combing her hair lasted 3 hours because her hair was very long). Franz Joseph, on the other hand, was not so neat, since showering was not a habitual activity for him. Just like this difference, there were others that supposedly made the marriage an unpleasant experience.
Although they were barely in a relationship, he suffered the debacle when his only son, the Crown Prince, Archduke Rudolph of Habsburg-Lorraine, died. The official version speaks of suicide, but several hypotheses have been made. The death of her son accentuated the depression of Sisi, who isolated herself from the world in a summer palace in Corfu (Greece) built for her. From then on, the black of mourning was the only color she wore until the end of her days which was also tragic.
In 1898, while walking on Geneva's Lake Geneva, Elizabeth ran into a man. It was such an abrupt encounter that she fell to the ground. Disconcerted and stunned she got up, then managed to continue on her way, until she fell dizzy a few minutes later. When her dress was unbuttoned so that she could breathe better, a trail of blood gushed from her chest, just at the level of her heart: Sisi died almost immediately.
There have been many films, series and even novels that have been made based on this story, which make a lot of effort to paint pink, but the reality is that it hides sadness and despair. Although many say that Francisco's love for his wife was infinite and almost attained veneration, it is believed that she did not feel the same way about her husband and that he was forced to marry, remember that he was barely 16 years old. Sisi was an intelligent misunderstood woman, ahead of her time, with a free spirit that gradually died like a bird in a cage.
---
I hope you were interested in this other story of love and lack of love. Remember to vote for @adsactly as a witness and join our server in discord. Until the next smile. ;)

BIBLIOGRAPHIC REFERENCE
https://es.wikipedia.org/wiki/Francisco_Jos%C3%A9_I_de_Austria
https://es.wikipedia.org/wiki/Isabel_de_Baviera
http://www.vienayyo.com/sisi-y-francisco-jose/
http://www.islabahia.com/biografias/anabel/Sissi.asp
Written by @nancybriti
Click on the coin to join our Discord Chat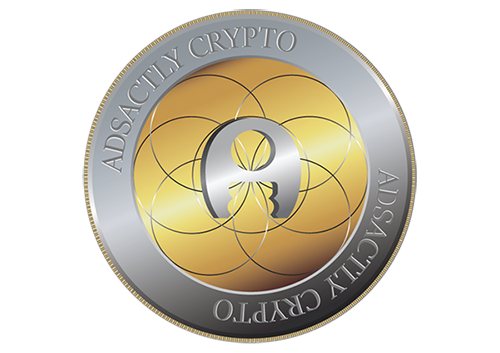 ---
Vote @adsactly-witness for Steem witness!
Witness proposal is here:



Go To Steem Witness Page
In the bottom of the page type: adsactly-witness and press vote.



Use small letters and no "@" sign. Or, click here to vote directly!
Thank you!

---