IT was a day of smiles, pageantry and celebration for the family of Okoko the day Esina graduated high school. Her ailing mother did not and indeed, could not spare herself the exceedingly difficult journey from their very remote village of Bakava. Bakava was located between the many tributaries that emanated from the River Niger at the lower course of the river, as it flowed through the Delta to join the Atlantic. She crossed four rivers on different canoes to get to the road from which she took a bus to arrive at the bus terminal that took her to the nearest city. From the city, she found another bus to Science School, Etima, where she could watch her dream come true, or at least part of her dream. She had planned her only daughter's graduation from the first day they both made that long journey from their village to Etima. She knew it was going to be worth it: she had a daughter that was as smart as a whistle. She had told Esina, like her own mother told her many times:
"The only way out of this village is through education," her momma said. Mama Esina did try her best to work her way out of Bakava, but the inertia with which the village held her people back was too great that Mama Esina could not overcome it. She finally succumbed to the immense pull of the village forces, but she did not give up entirely. Mama Esina absolutely believed that "He who fights and run away, lives to fight another day". So when she had Esina, she decided that she was going to live vicariously through her daughter. The first step in that process was to get her out of the village. Luckily for the mother and daughter, after her junior school certificate exam, Esina was smart enough to pass the entrance exam for the Senior Science School, Etima.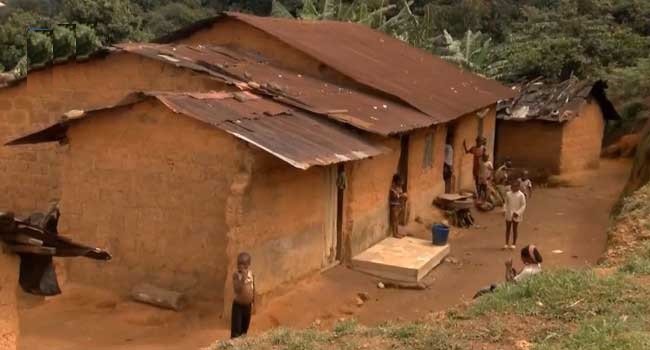 Image Source: Channels TV
Her daughter was going to graduate and go to the University where she would study to become a doctor. Mama Esina did not dare dream that big during her time. Leaving her tribe would have been enough, but even that eluded her. She would never forget how it happened. Everything she had prayed and hoped for was taken away from her in just one day. She remembered it as if it was yesterday and she still had nightmares about the incident on some nights.
Mama Esina was in her first year at Esidon Community High School, Esidon when it happened. It was a hot Thursday afternoon. The sun shined during morning hours, but that afternoon, the sky was overcast making it seem like the clouds had trapped the heat with which the sun had previously warmed the earth, making the weather hot and humid. None of that mattered to Mama Esina whose parents had named Eno, meaning gift, a gift from God. She was just a little girl of eleven and most of her primary daily goals was to finish homework, chores and to go out and play. She stood outside her parents' hut and flung her bag into the sitting room. She was undressing her school uniform to get into her sportswear for the games when she realised there must be something wrong. Her aged father was not anywhere in sight. He usually sat under the cocoa tree, either carving grotesque figurines or playing his favourite board game of mancala or awele with any one of his three old friends.
Eno was in awe of her father. He was eighty-two years old, all wrinkly and shrivelled up but his mind was sharp, and he still walked without a hitch in his step. She had often watched him and his friends play their board games. In her estimation, his three friends were older than him, so it never ceased to amaze her how childish they could get when they were together. Her father had warned her to stay away from the vicinity of that tree whenever his friends were there, to prevent her from hearing what he called, "Senior Jokes". But Eno could not help herself. A sure way of making her do something was to assure her that there was some secret behind the thing. So Eno would typically eavesdrop on her father's conversations with his friends. One of them was particularly talkative.
"I have beat you once. Would you like to go again to make it two-to-nothing," he would brag.
"Two! Careful, my friend. If you are not careful I could beat you one for each of the women in my life," he would say.
It was during one of those conversations that Eno heard about "Love Marriage" and "Money Marriage". Eno was on the beaten path that led to her home when she started hearing the voices of the old men. One was saying that real men had no use for love marriages. According to him, love marriages emasculate men and limits their controls over the members of their household. Eno had tried to pry the meaning of those words from her mother, but she received a good flogging for her trouble.
"Where did you hear such things?" her Mama asked.
"Poppa and his friends were talking about it some days ago," she answered innocently. A moment later, she realised that she had committed an offence punishable by strokes of the cane. The cane with which her mama set every child straight magically flew into her hands, and she drilled her until she realised that there was nothing to be gained from eavesdropping to what those old men said or observing what they did.
---
As Eno walked back home from school, she had passed the village square when she saw Eyo on the right side of the road. She moved a little to the left to avoid him, but he followed her in his usual way. Eyo was a slim twenty-seven-year-old man of five-foot-six. Eno could not discern what was wrong with him, but she sensed that he did not have it all together. He always wore oversized jeans and t-shirts, adorned with gold chains fit to tether a dog, and spoke English like no other person Eno had ever met. Rumour had it that Eyo was the first person from Esidon to travel outside the shores of the country. He did not miss any opportunity to tell Eno that he had been all over the world. A load of good it did you, she always thought. According to the story, the last place he visited was Germany. His reason for travelling the world was shrouded in mystery. But whatever the reason, his last trip must have broken him because what returned was just a shadow of his former self.
"My wife," he called out to Eno. She increased her pace and eventually ran away. Every day, he would stand and wait for him there, and every day she would run from him. Finally, he laughed and gave up from catching up to her. Eno guessed that he never really intended catching up to her. She was not afraid of him, but she preferred keeping away from men and boys as a group.
As Eno looked around her home premises, she was uneased by the complete silence and absence of any human being. Eno lived alone with her parents, but she had half-brothers and sisters, most of whom were at least twice her age and had long moved out before she was born. So she was used to not having a crowd at home but the more she thought about it, the more she became convinced that something horrible had happened. She did not dress up for games. Instead, she walked barefoot to the big tree where people usually gathered for meetings. As she approached it, she began to hear voices and the wail of a distinct voice belonging to her mother. Then her fear became real: her father was dead. They were not particularly close but he was her mother's husband, and her mother seemed happy, so she was pleased. What she could not have imagined was that the man's death was going to plunge her into a pool of fear, uncertainty and tribulations.
Eno's father was buried the next morning without much fanfare or delay. He was not a man of means, so everyone involved wanted to commit his body to earth and get on with their lives, but for Eno, that day was the end of life as she knew it. Her father was barely three hours in the ground when her family received a visitor. His name was Ayah. He must have been a famous person because, after he arrived and went in to condole with the widows of the late man, the men in the family had an emergency meeting with him. Eno and her mother were not part of that meeting, so they did not know what was discussed. However, after the meeting, Eno and her mother were summoned under the cocoa tree where the meeting was held. One of the old men cleared his throat as if he doubted that his words would be heard by everyone.
"Welcome, our wife and our daughter. What we have experienced in the passing of our brother, friend and father is something nobody expected. Any animal that bites the dog to death is a mean biter. The frog has been filled up with water. My tongue fails me. We have called you here because of an obligation which must be met," he paused and looked at the faces of everyone seated there as if he expected their approval to continue. No one spoke.
"It was about four years ago, that my friend, your husband," he said, looking at Mama Eno, "came to me and asked me to become a witness between him and Ayah, our good friend from the next village. Ayah was kind enough to lend our brother money to enable him to care for himself when he was sick. Our brother agreed to pay back the loan or, failure to do so before the time of his death, he promised to relinquish ownership of his daughter, Eno, to Ayah who can take her for a wife or mistress to do as he will."
The entire kindred and elders were quiet after the man had spoken. Only Eyo, the youngest of them all spoke:
"That's bullshit, maaan! You wanna tell me that you gonna marry this little girl off to this filthy old man. Nah, not on my watch. I'm going for my gun. Any person that is still here when I return is gonna see the business end of my Colt," he said, sprang to his feet and ran in the direction of his house. He returned five minutes later to find that the group was gone, and so was Eno.
That was the last day Eno went to school. She had no chance to say goodbye to her grieving mother, and she had no time to pack a bag. She was dragged from her father's house as an animal to the slaughter, and there was not one elder so kind as to speak for her.
The journey back to Ayah's village of Bakava required crossing two rivers. Ayah, his two relatives and Eno arrived just before nightfall. There were music and dancing when they arrived, and the mood was that of celebration, but there was nothing they had to offer which could calm Eno's nerves. She had cried until there were no more tears in her eyes. At the end of the celebration, after the people had left, only Ayah, the two men that accompanied him on his trip, and one woman were left seated in front of the hut. That night, the two men and the woman held Eno down as Ayah took away her innocence. At that moment, she quickly went from an innocent almost-twelve-year-old to an ageless broken woman. She was a blank slate for days, not remembering where she came from, the people who loved her and the people she loved, and her only companion was sadness.
When Esina was born, Eno was thirteen years old, and she did not know what to do with her daughter. But she knew that she had to protect her from all the pain and anguish in her world. Gradually, Esina punched holes in the numbness that had become her mother's existence, one bubble at a time. By the time Esina could talk, she was not just the centre of her mother's world, she was everything in it.
Mr Ayah Okoko died when Esina was only eight years old. Before then he had provided for his family to the best of his ability. Even though he had hurt Eno many times in the past, she later realised that he was not an evil man. They were all victims of the place they were born in. His death should have been a relief to Eno because that should have meant that she was free. However, according to the culture of the tribe, the man owned his wife as people owned slaves and, every child from the marriage belonged to the man exclusively. The tradition provided that Mr Okoko's next-of-kin should marry Eno as a wife if her husband died. Eno did not have to worry about that because her husband had provided for her and her daughter, and he was an only child.
---
As Eno and her daughter posed for a picture at her graduation, the difficulties they both had to face in their lives was not visible. The years had taken a toll on Eno, but she had youth as an advantage. When she was packing to go for her daughter's graduation, what no one else but her knew was that she was not returning to Bakava, the place that had given her pain and sleepless night. She was finally free, but her freedom was not without a price: it was time to learn life skills that would sustain her and her daughter in the city.
It did not occur to Mama Esina what happened that day of Esina's graduation until after her matriculation to study medicine. Mama Esina looked at the matriculation pictures and realised that even though things did not work as she had expected, and even though the trip out of her desolation was long and the road treacherous, education did finally free her and her daughter.
Click on the coin to join our Discord Chat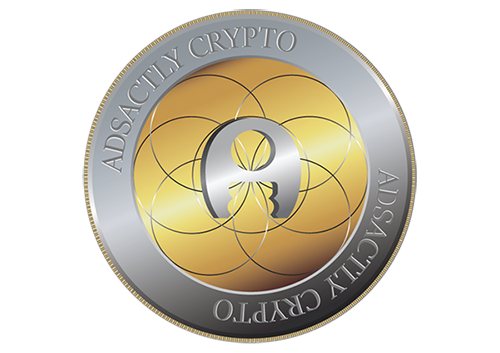 ---
Vote @adsactly-witness for Steem witness!
Witness proposal is here:



Go To Steem Witness Page
In the bottom of the page type: adsactly-witness and press vote.



Use small letters and no "@" sign. Or, click here to vote directly!
Thank you!

---