Beep. Pause. Beep. Pause. The breaks in between were becoming irregular. The walls were white, and the room seemed more empty now than it was when she first walked into it. By the left was a dining cart. The nurses must know the futility of bringing food in there. How does one eat under these situations? How does one sleep?
She thought his eyes had fluttered, but it was only her imagination playing cruel tricks on her. There were a few things she could have sworn she knew with certainty which in the final analysis were proven to be wrong. For instance, just the day before, she could have sworn that she had been there for two days, but the patient's file revealed that it had been two weeks. So she had to become used to second-guessing herself. She haad no idea the last time she slept. Her time was being measured by the beeping sound from the bed nearby, and even that was fast becoming unreliable as it is more irregular now than before.
Esther watched the digital display for minutes as if her life depended on it. In a way, her life depended on it. She could not remember what she used to do when he wasn't there; who she used to talk to and who she listened to.
The clean hospital room brought her nothing but heartbreak, a bleeding heart. She had prayed, something she had not done in a long time. She had hoped. She had dreamt. She had done a lot of things but accept the obvious. Somehow Daniel is still here. Looking at him lying there amongst all those equipment, was to take courage. She would not take the stories of the white-coated personnel who tried to sound wiser than they really are, she could not.
The digital clock displayed 2:03. She struggled to determine whether it was day or night. The only sounds in the room are the beep sound made by the heart rate monitor and thump thump sound of the mechanical ventilator. She looked again at his swollen eyes; he looked as if asleep. But this is a race against time. Life just threw another curve ball at her. How could crossing the road be this dangerous? They had caught the perpetrator the police informed her last night. A 17-year-old boy was going on a joyride under the influence. He ran multiple red lights until that moment that he rammed into Daniel.
Daniel had always been the careful one. He lived his life carefully. She felt overwhelming guilt. Had she not complained of the water for the guest coming tomorrow which he forgot. He would not have been on the corner of that street that night. She had played it over and over again in the fourteen days she had stayed at that hospital. What if she had not mentioned the water? What if the guests did not have to visit? What if... her mind wavered. The future suddenly scared her. She had no fear if Daniel is by her side.
She looked up again and the time was 5.30AM. The mother had warned her to take some time off that some qualified nurses and doctors can handle any emergency. The mother does not understand, how can she leave the care of the love of her life to perfect strangers?
She suddenly shivered, the temperature of the room was ok. But the question proposed by the consultant scared her witless.
"Would you be open to organ donation if all procedures fail?"
Organ donation? No! No, not when there was a chance he could come out of the coma.
"You really should go home and sleep or would you prefer to sleep in the visitor's lounge?" The young nurse politely inquired. She stared blankly at her. She heard the question, but a million thoughts were running through her mind. None of them had to do with leaving Daniel alone in that sparkling clean germ-free prison.
She repeated the question and waited expectantly.
"I will go. I'll be back in the afternoon." She stood up and nearly fell. The nurse rushed towards her alarmed.
"I'm ok, don't worry. I've been sitting in one place for too long. Nothing the cool air outside can't fix."
She felt guilty again to be leaving Daniel behind. Would he ever get to walk? Was fourteen days ago the last time he'd ever see the beautiful sunshine? Too many questions which only time could help answer.
Seven days later, Daniel aged Mother and Dad were at the hospital. Esther tried to unsuccessfully hide her tears. The meeting with the expert was nearly over. The answer they got was not one they hoped for. Now all eyes were on her. Both parents looked at her; she could feel their silent plea for consent in their teary eyes.
Daniel was dying one organ at a time. He would never recover. His lungs were the first to go. Others were following in quick succession.
A decision had to be made, now was the time. Do they turn off the life support so that the few remaining organs could save some lives?
She nodded slowly and quietly walked out of the room to cry. They let her alone.
Two hours later, it was time to say goodbye. She stood over him, and outwardly he looked ok. There were beads of perspiration on his forehead.
She nodded, and the intern pulled the plug. She looked on as the body shuddered as it struggled to breath without the machine. The doctors assured her it was a reflex. But she felt like a murderer as she watched his struggle get more feeble each passing second.
But there was a small consolation, one of the kidneys was still healthy and was harvested and given to another man. Even in death, Daniel saved another soul.
---
Authored by: @greenrun


Interested in joining us? Come join our Discord server at: https://discord.gg/gXMH3qu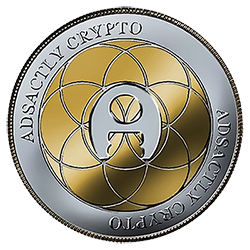 Vote @adsactly-witness for Steem witness! Go to:
https://steemit.com/~witnesses
In the bottom of the page type: adsactly-witness and press vote.

Use small letters and no "@" sign. Or, click here to vote directly!
Thank you!
---