What is "Paint"?
It is a very good program because it is basic to edit images, drawings, photos and almost anything you want to edit. This application is very loved by the smallest of the house.
A little of the history of "Paint":
Paint
at the beginning was called
Paintbrush
was developed by Microsoft Windows 1.0 at its inception. That debuted for the first time in the year 1982 who was in charge of Bill Gates. Of course, it was well received by the children. It is for this reason that paint is used to teach in preschool, primary and basic schools.
"Paint" tools:
It has innumerable tools where you can select fill with color, delete in case you are not satisfied with the design, you can also draw horizontal lines, vertical lines, also includes a pencil that can be used with fine tip p thick tip, with tools you can create from scratch a drawing or edit a photo in the manner of the artist. In other words, paint is the maximum as an application to start. This is a unique program to teach children to take care of the environment because it is here when they must be motivated through this program that by not using pencil or paper or eraser in physics, we save trees, that is, we help the planet and so much that if these little ones want they can repeat the drawing as many times as they want, and they do not harm Mom, the teacher and the planet. Here is an example of a 6th grade boy who edited this picture of him with his sister.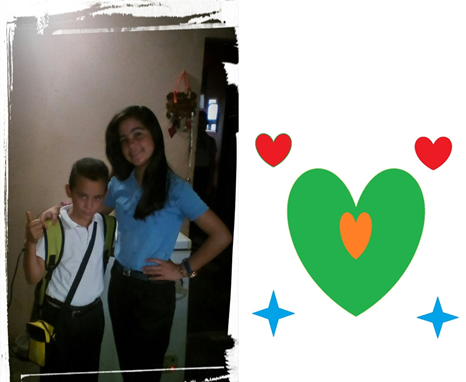 Children are vulnerable and sensitive in their process of learning so that throughout their growth parents, as well as teachers or all those who influence their development have a duty to motivate and stimulate this creative part of their lives, and when they show this kind of interest to help them and "Paint" is the perfect program for this goal because in many occasions they call the tension because the walls scratch, the tablecloths notebooks, and there are parents who do not take advantage of this potential because sometimes it is even difficult a parent feels with their children to share, but with "Paint" they should be carefree because with this tool they feel free to let their creativity run wild, a potential that should not be repressed, let alone waste. This in turn guarantees a stable life and a golden childhood. It is a treasure that teachers should normally take advantage of and it is clear that nowadays it is easier to provide optimal conditions that stimulate the child's talent due to the technological progress that exists worldwide and "Paint" is not the exception. Everyone can be creative both adults and children in education is crucial and when you start developing this ability to create you will not wait in your classrooms as a person.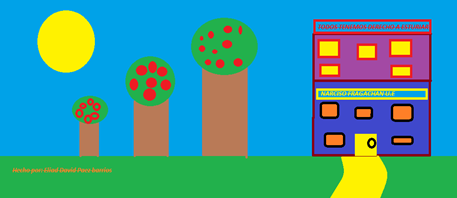 Example
Purpose of "Paint" in schools:
It has the purpose of bringing the little ones to use the technology in this case the computations or any device that contains such a valuable program. Nowadays it is essential to know these activities to study, create and store. Well, many times children get tired of the traditional book of readings or drawings. Then "Paint" is interactive, motivating and even fun, children leaving their room or computer rooms leave smiling telling each other their experiences, and of course this technology should not be missing in any school in any educational establishment, it should be take into account how many children will receive the class and how many calculations there are so that no child is left without occupation and does not distract others, that is, they must take into account this possibility and work as a team, until the enrollment can be completed. That they can take full advantage of this resource

In addition, this program helps them to be responsible when they place an assignment that integrates them to their school duties showing interest at the time of performing them. Here is an example of an assignment for 4th grade children of basic activity for mothers' day (a card for mom). Creating, coloring and drawing in "Paint" is an art and stimulates their expressions, so much so that through it they explain their joys, their emotions and even their fears, they disconnect from the world and concentrate on drawing. Children through "Paint" discover a world full of colors and imagination.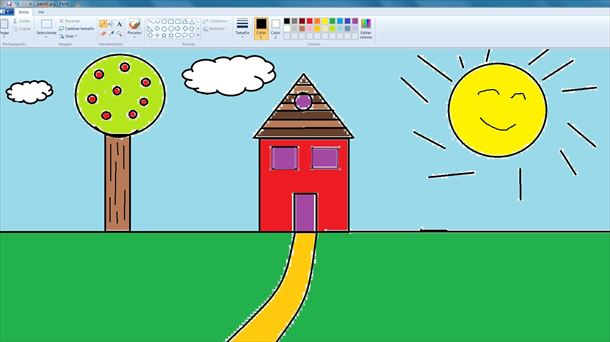 Source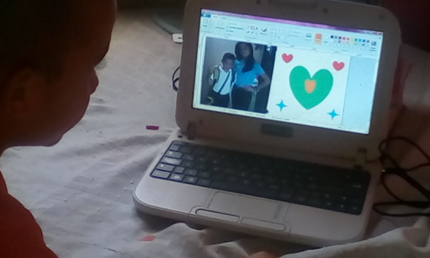 Children creating and editing, using the Canaima School computer, which is a project that initiates children in technology both in schools and in their homes.

Thanks to @steemiteducation for supporting educational content



I invite you to meet the family @ecotrain, where you will find wonderful people,
talented and with an incredible human quality!
Check out the #ecotrain hashtag to see more high quality items.



Supporting People Who Help Make The World A Better Place