The sand seems to flow around these eroded monuments like the fabric of time itself. Colloquially called the Walls of China the Lake Mungo lunette is located in South Western New South Wales, and is part of the Willandra Lakes Region World Heritage Area. The landscape at the site is extremely fragile and hold numerous archeologically significant artefacts and so public access is now limited to those accompanied by a parks ranger or approved guide. NSW, Australia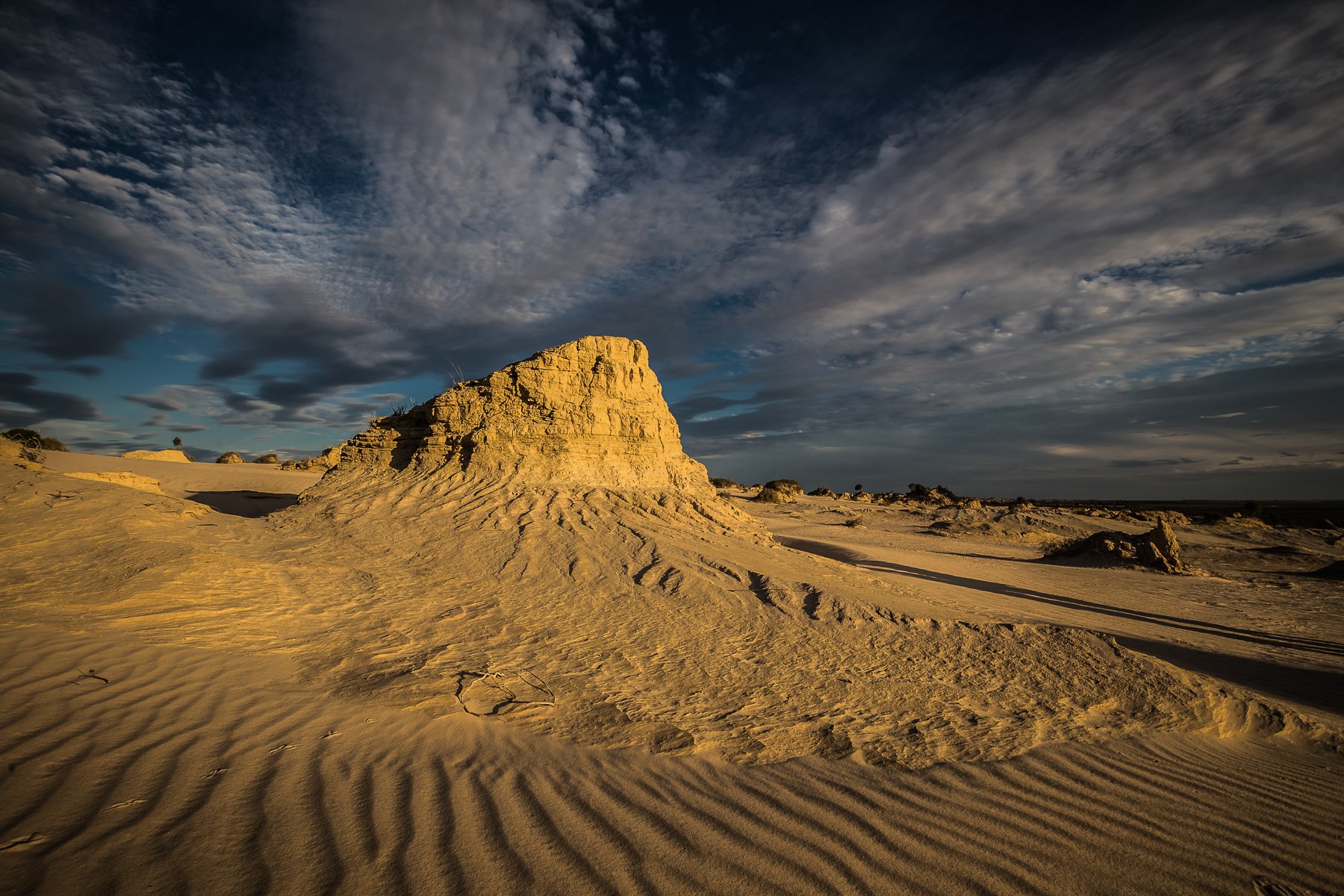 The shot was taken with a Canon EOS 6D, Canon EF 16-35mm f/2.8L II, ISO 100, 16.0 mm, f/9, 1/320s.
If you would like to learn a little bit more about my background in photography you can read the interview @photofeed did with me here.
Robert Downie
Love Life, Love Photography
All images in this post were taken by and remain the Copyright of Robert Downie - http://www.robertdowniephotography.com