Yellowstone is one of the most infamous national parks in the US, and this summer we passed through for a beautiful evening on our way to South Dakota.
---
To be fair, we had planned to stay longer, but little did we know that a snow storm, hail, and an avalanche were in store! That's also the reason why all my shots are of our first afternoon in the park - as we drove out I was too busy watching the weather and navigating to snap any photos!
---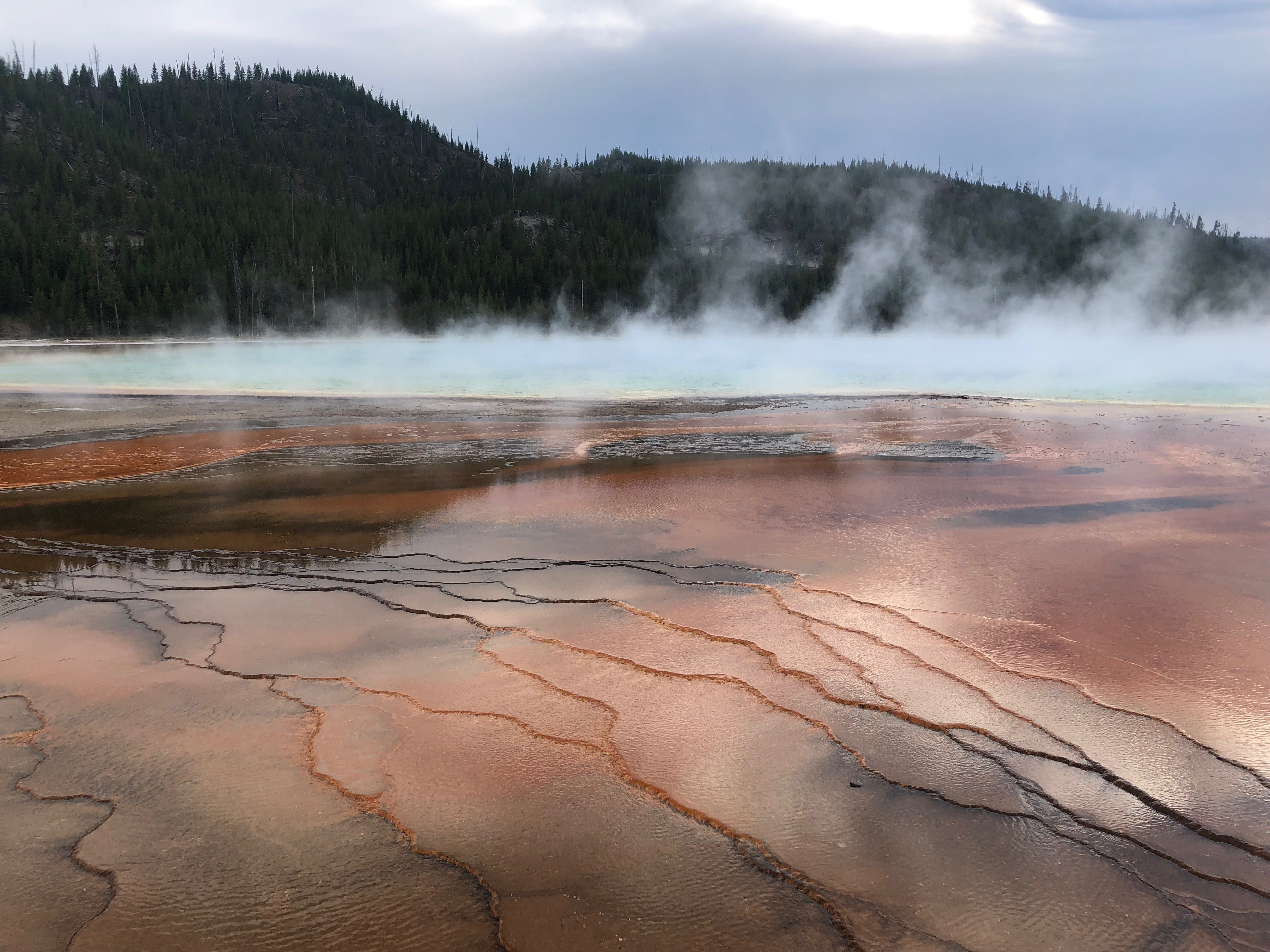 ---
Ah, Yellowstone - a national park sitting at the nexus of Idaho, Montana and Wyoming.
The park is famous for its incredible geothermal activity. I think at some point most people have heard of Old Faithful, the giant geyser that erupts like clockwork multiple times a day in the heart of the park. However, beyond Old Faithful there are numerous side stops and short hikes to take to view an abundance of other geothermal sites.
---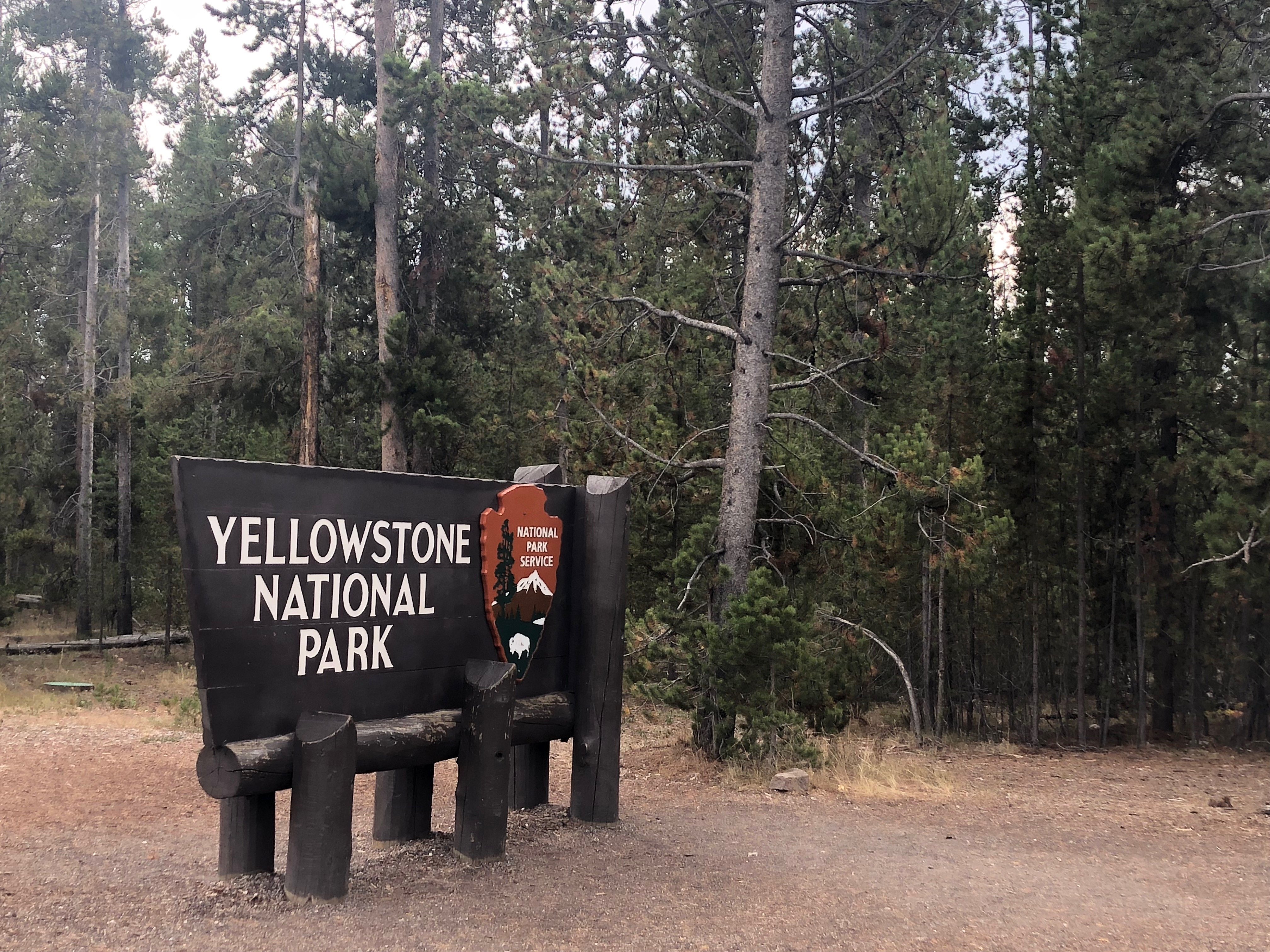 ---
Here's the marker as we entered!
I made @ukuleletutorials stop to get a picture. ;)
---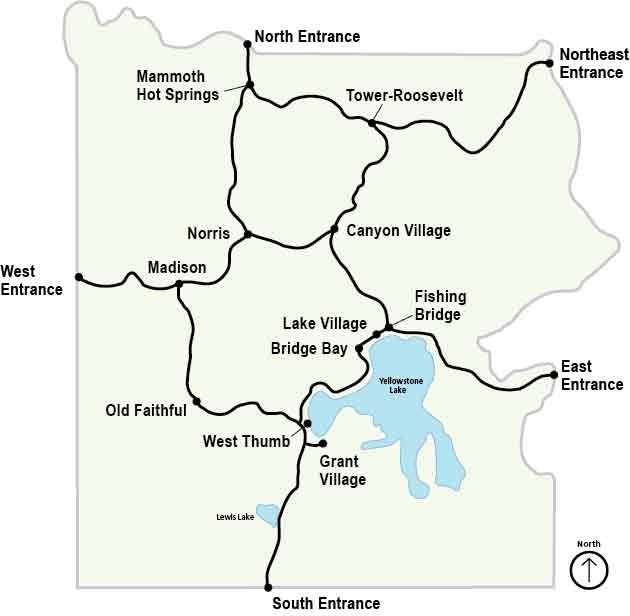 Source
---
Yellowstone is huge. This trip reminded me of that.
It takes hours to drive through the park. We entered at the West Entrance and drove south to camp in Grant Village, stopping along the way to take in the sights. We bypassed Old Faithful, thinking we'd return in the morning. However, when we woke up with nearly 2 inches of snow on our tent and no respite in sight, we decided to abbreviate our trip and head out of the park!
Initially we planned to exit at the East entrance, but when we got there in the storm we were turned away because of an avalanche that had just happened! So off we went through rain, hail, and sleet to find our way to the Northeast entrance, and ultimately to South Dakota all in one day. It was a bit of an adventure, to say the least.
---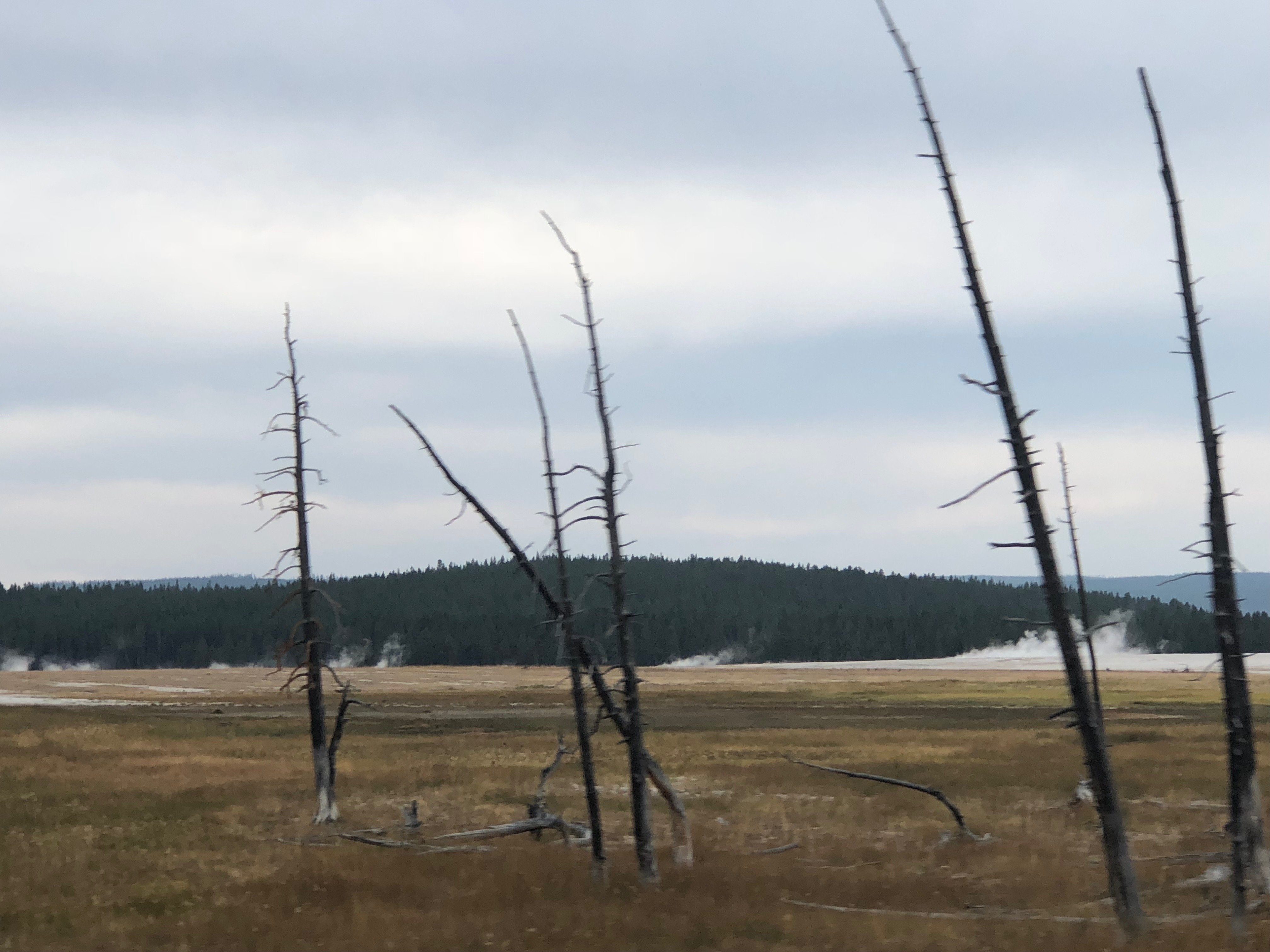 ---
One of our first stops was a lovely boardwalk leading out to some incredible geothermal activity.
It was nippy out when we went, and blustery (in hindsight, perhaps we should have known a storm was brewing) so the steam was easy to see and beautifully windswept across the watery flats.
---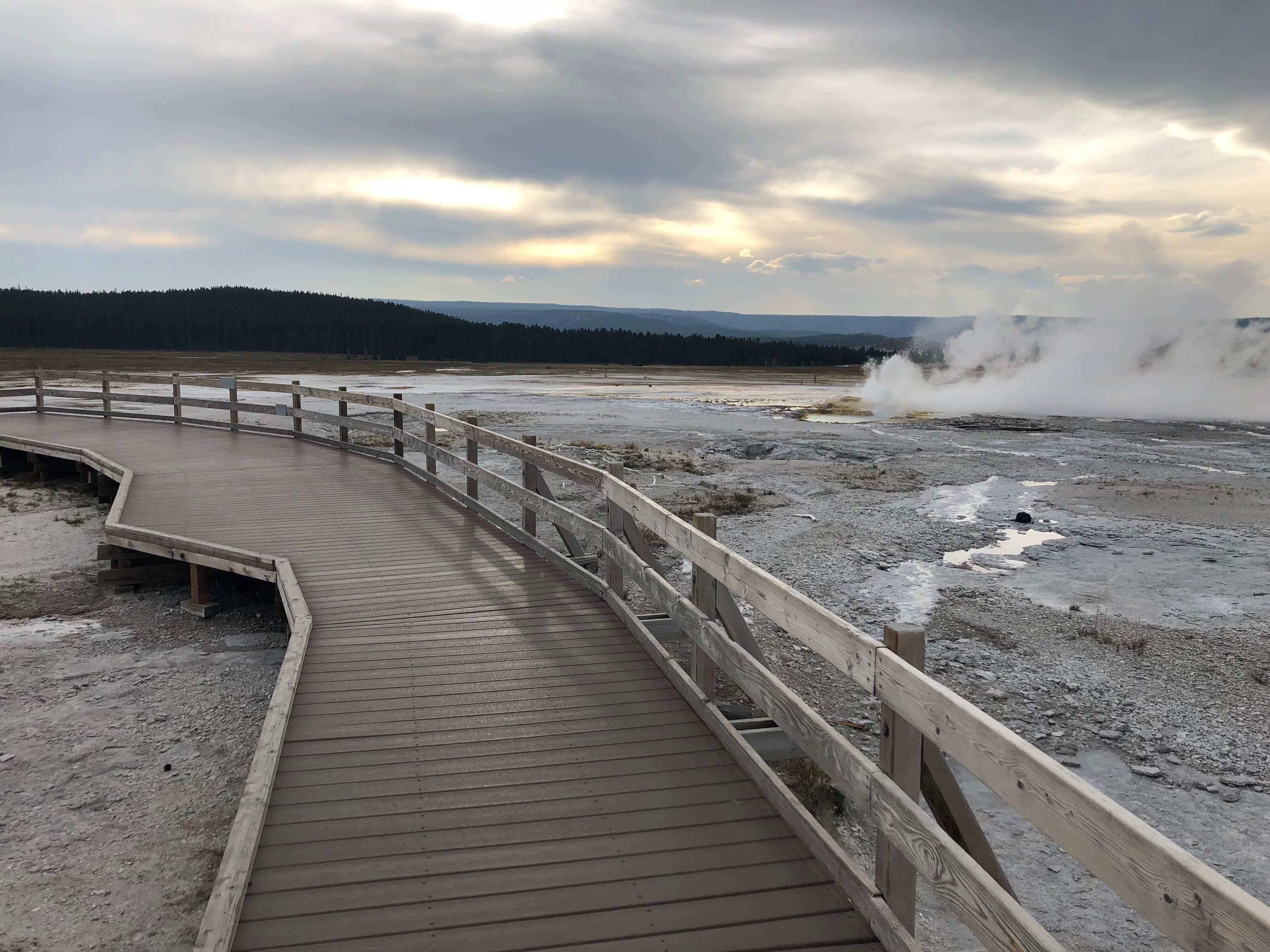 ---
Yellowstone park officials have invested in beautiful, sturdy boardwalks that guide visitors over the geothermal flats.
Without these park features, we'd never be able to get close enough to see all the beauty waiting out there! I'm always so impressed by the work that our national parks do to preserve the environment and share it with the public sustainably.
---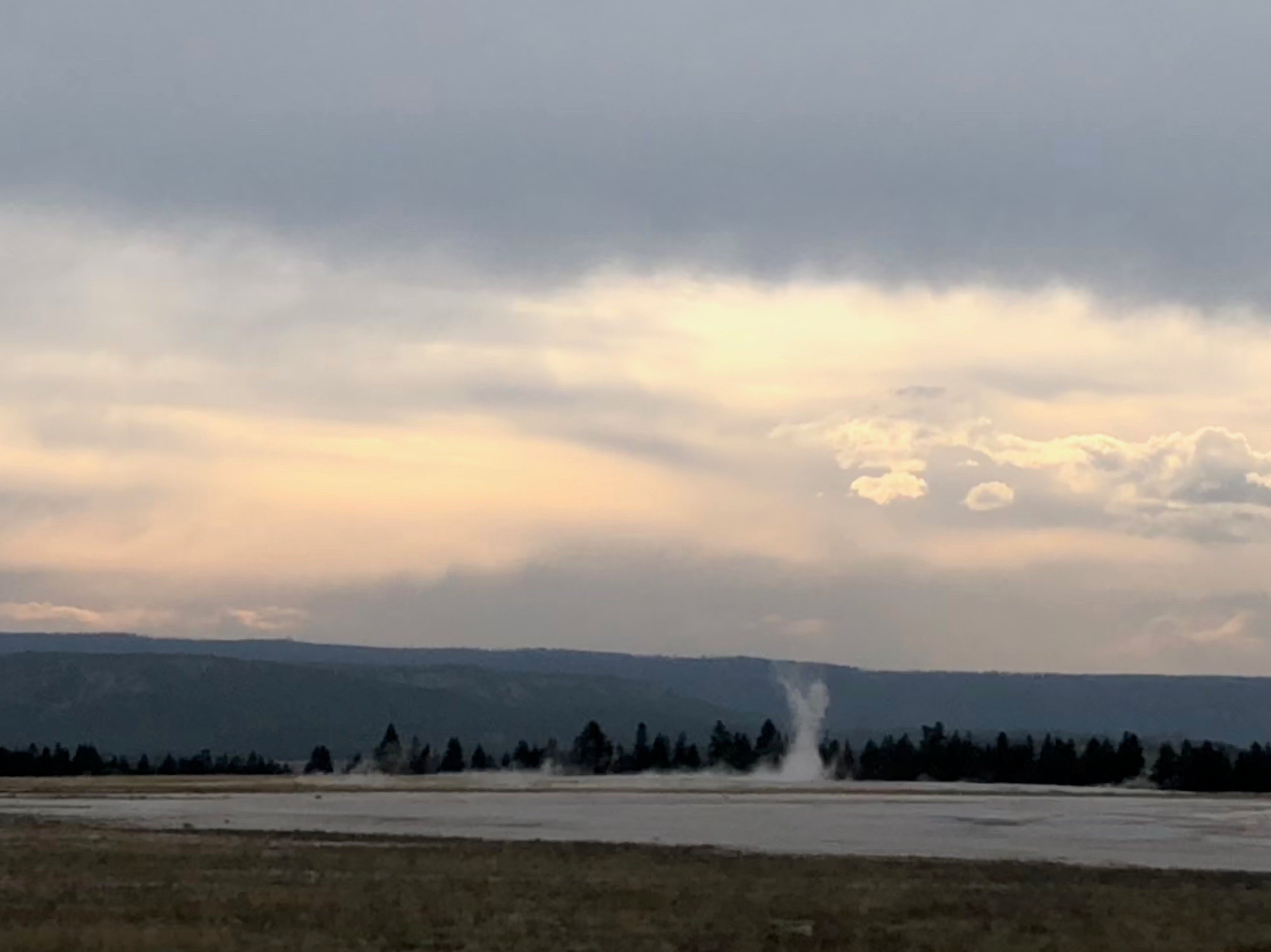 ---
Blurry shot of a steaming vent in the distance.
Although this came out a bit blurry, there's something I really like about the textures and colors in this snap!
---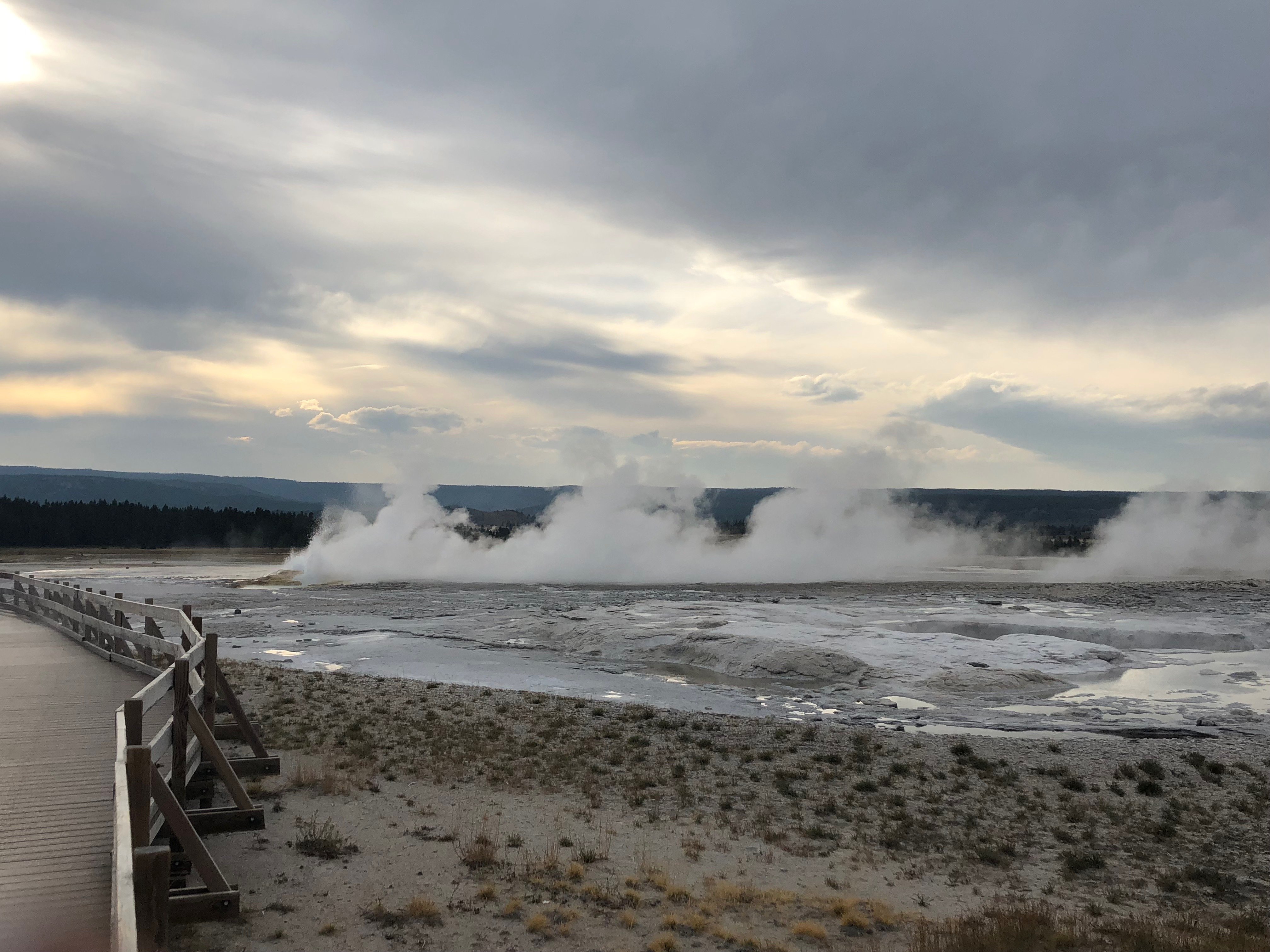 ---
Steam trailing across the flats.
More steam, more geothermal mud, more loveliness in the great outdoors.
---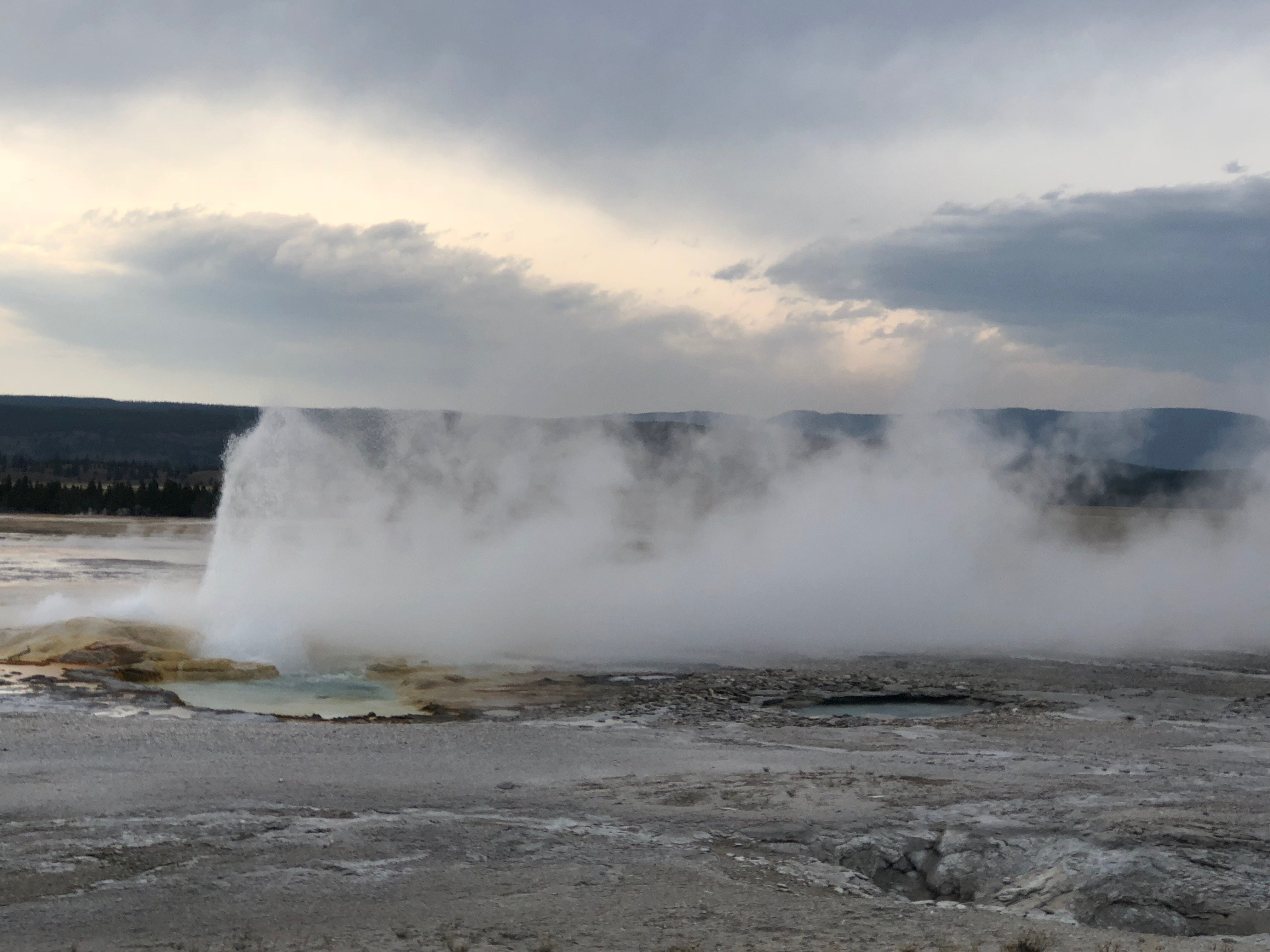 ---
Closeup of a vent!
This is the best close-up my phone could handle. As I do more and more of these posts, I'm tempted to swap into better photo equipment in the future - it would sure be nice to have high resolution zoom beyond what an iPhone can muster.
And now, a series of panoramas that make my heart melt - just look at all those incredible natural colors!
None of these photos are filtered, and the amazing color combinations created by natural chemistry are awesome. I can't wait to go back to Yellowstone to explore at greater length and see even more of these features. With the scale and grandeur of the park, I'd like to spend at least 3-4 days thoroughly exploring.
---
---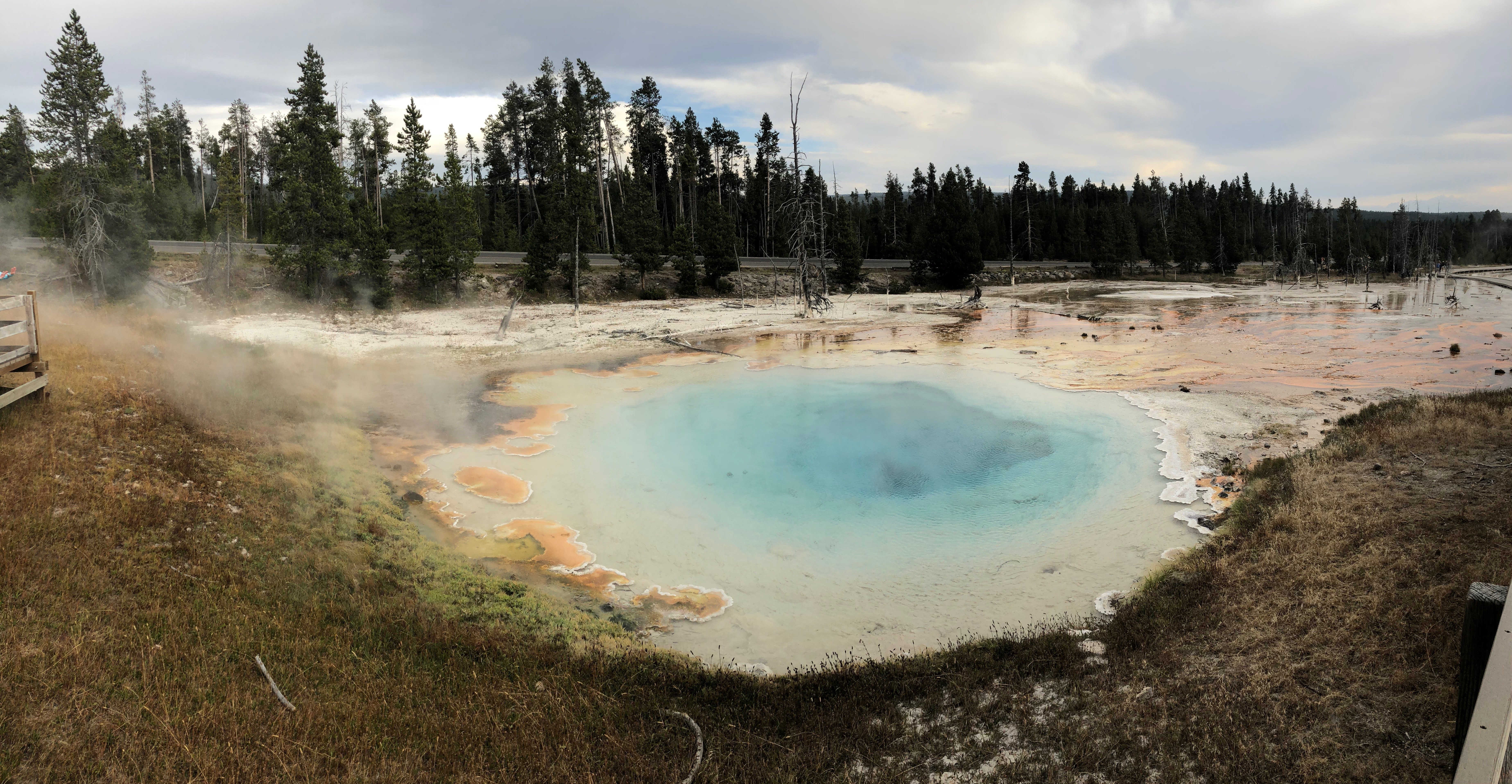 ---
---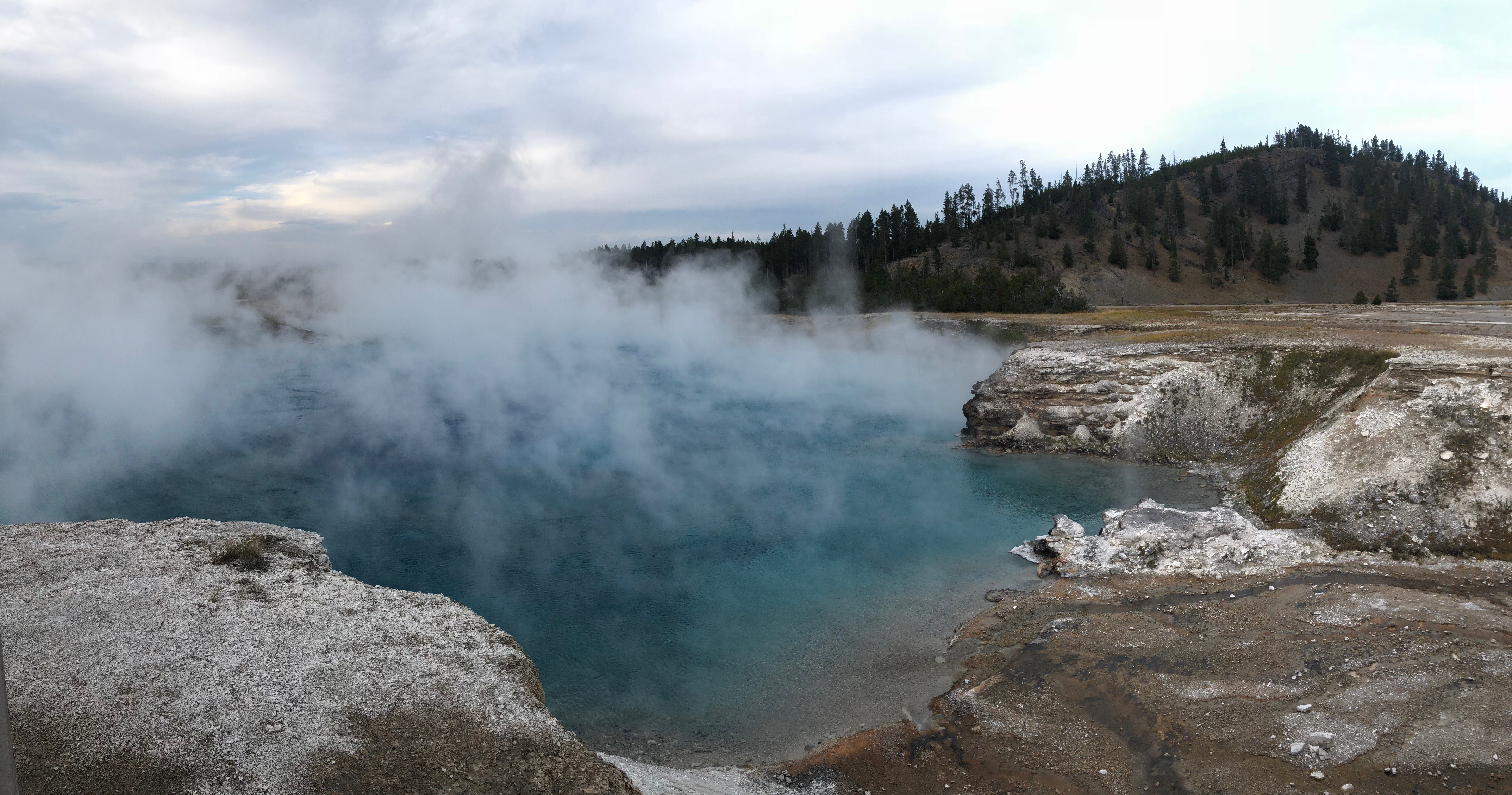 ---
---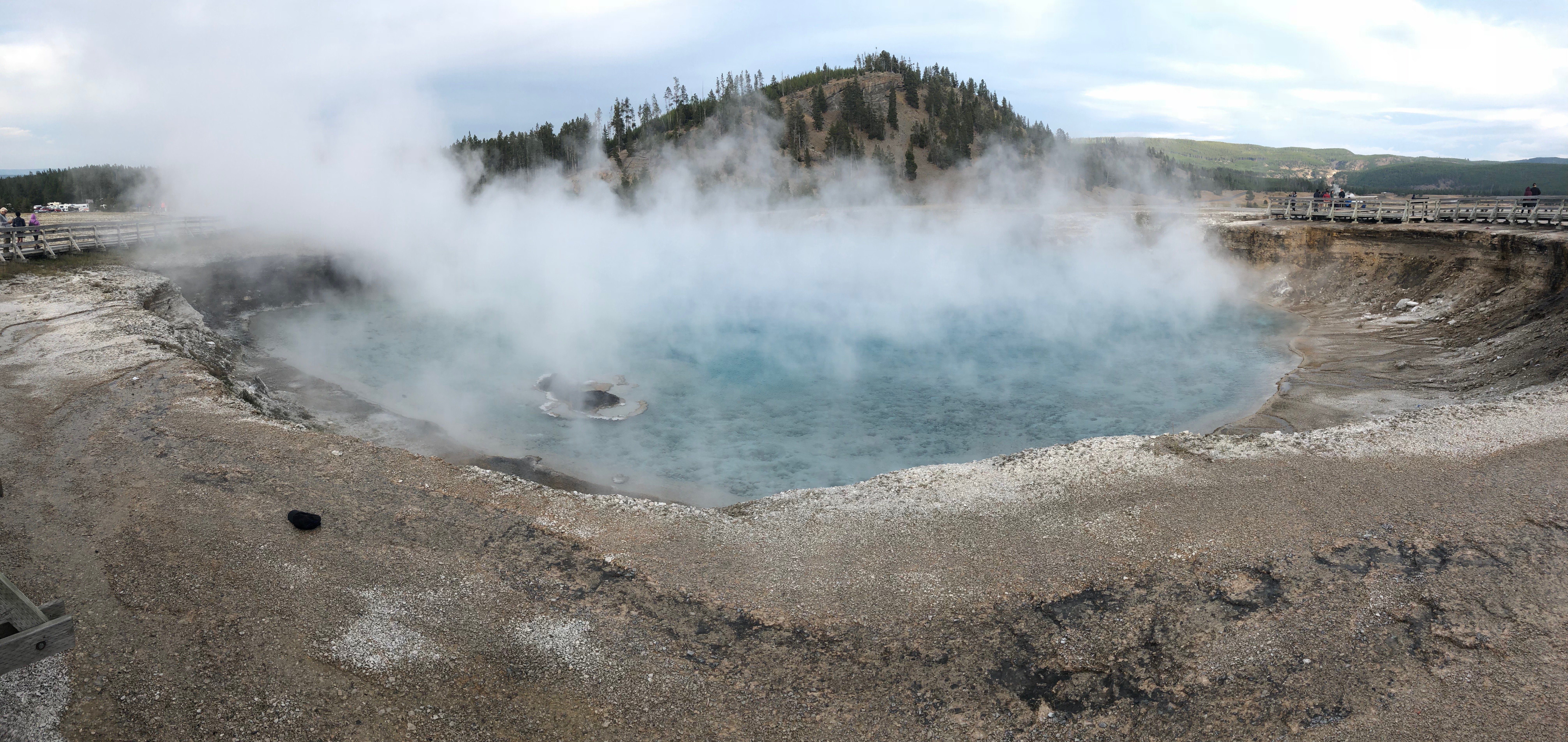 ---
---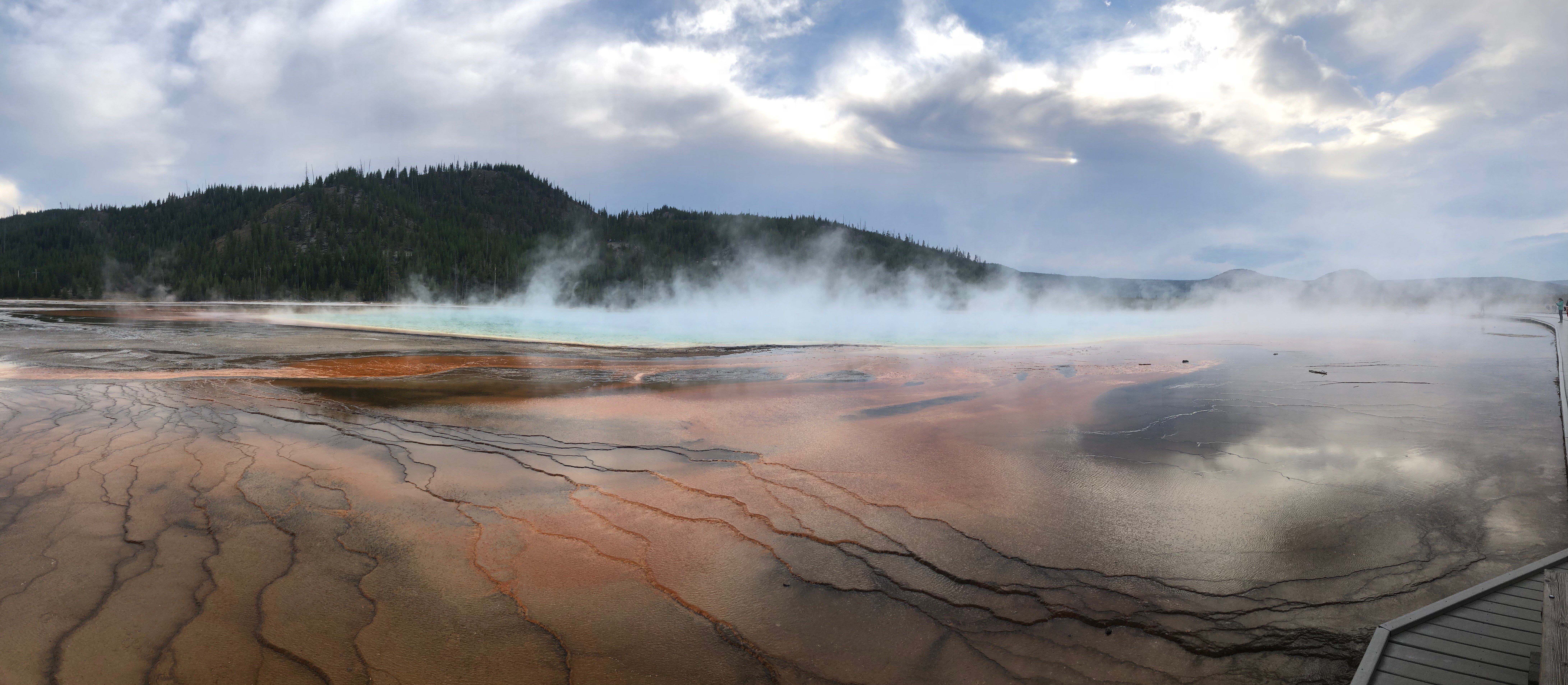 ---
---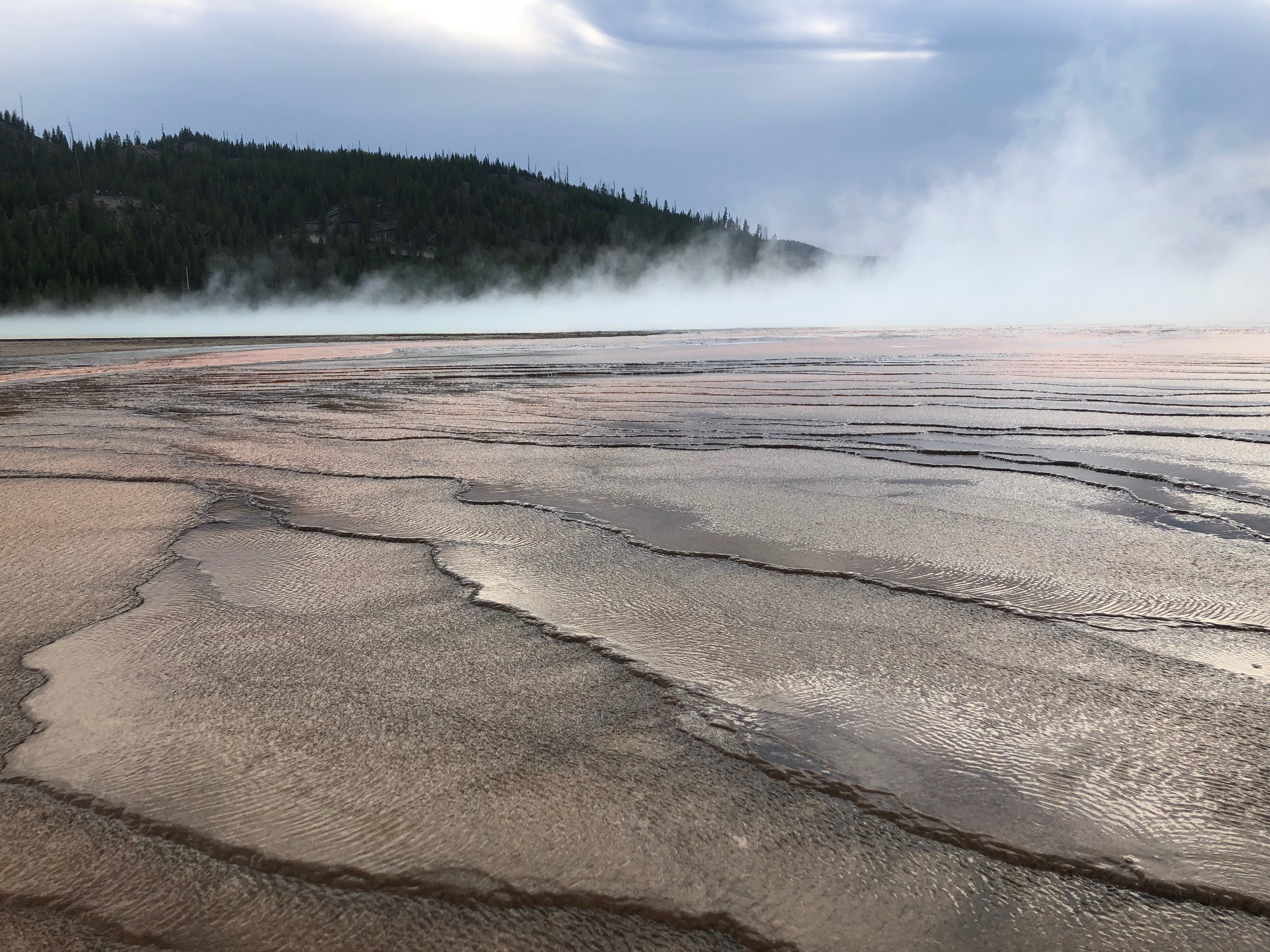 ---
Here I captured the wind playing across the water.
Tiny little waves are captured running across the flats, I thought the effect was rather lovely.
---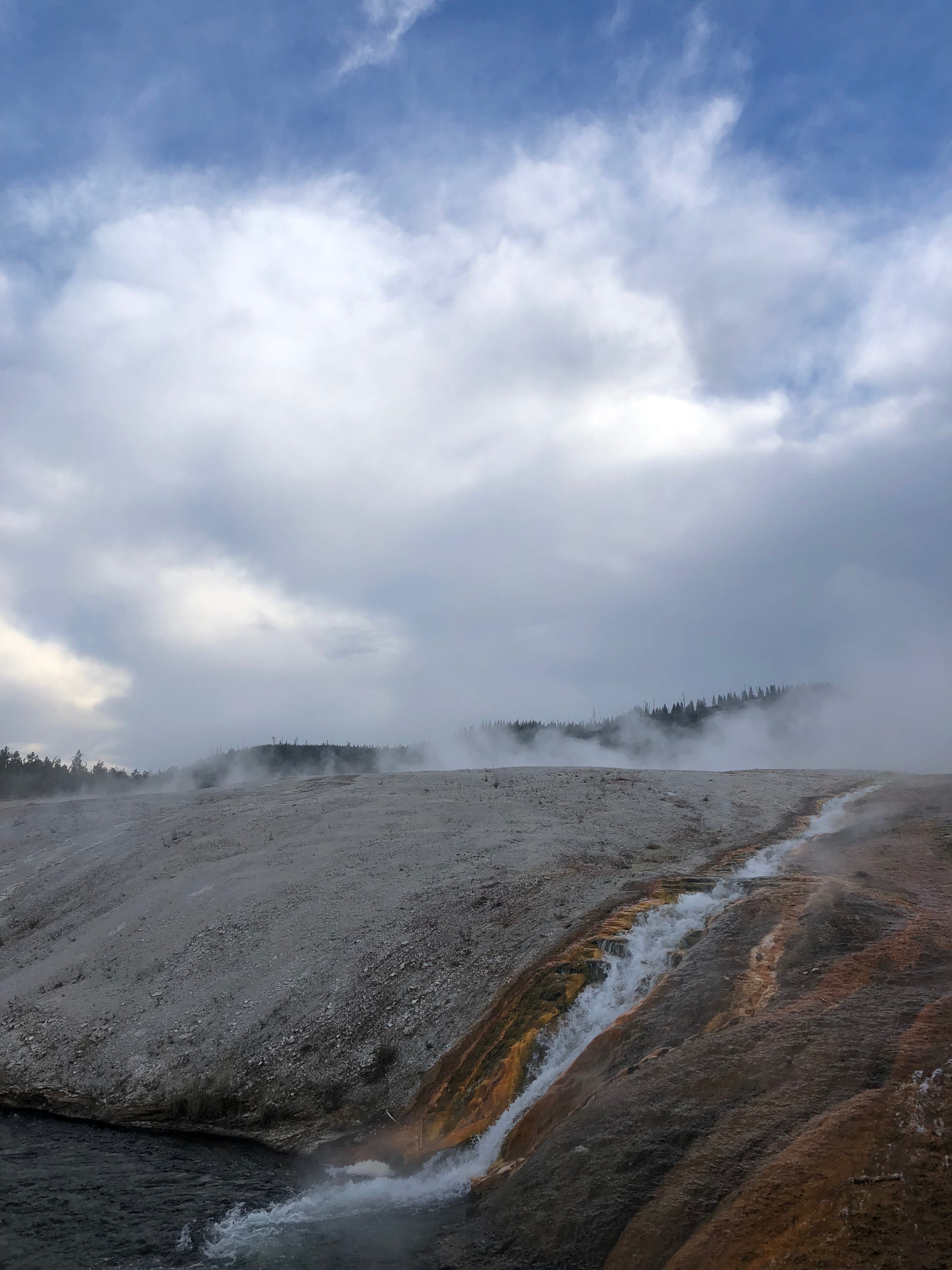 ---
And lastly, a beautiful waterfall falling into the river.
Here a freshwater source combines with geothermal activity, creating a unique and special environment.
---
And that's all for today - we'll be sure to get back to Yellowstone to see more of its amazing features. Have you ever been? What did you see?
---
Check out more of my work @lilyraabe and below:
Two for One | A QUIET PLACE Movie Review (entry for Steemitbloggers Contest) + Halloween Watchlist Results!
Exploring the Lewis & Clark Caverns in Montana | Photo Album
I Have a Long-Term Relationship with Marijuana
Quick Trip to Franklin Falls | WA State
Ultimate Halloween Watchlist Contest - 6sbd to giveaway
Exploring Crater Lake - one of the 7 Wonders of Oregon | Photo Album
Exploring Ruby Beach on the Olympic Peninsula | Photo Album
A Summer's Worth of Adventures | Photo Album
Offering an Explanation
How I Got Here: a poem about existence
---

---

---


Join us @steemitbloggers
Animation By @zord189
---
All photos from my iPhone
---
Thanks for stopping by!
BIG LOVE, Lily