The website reflinkaffiliate.com will come online in three days!!
We will keep you updated here. Let's do this together 💪
We would love to hear your success story from using our strategy! That is what we are here for, sharing valuable information that could make someone else's life better. Reflink Affiliate is all about creating win/win situations! We will not charge you anything for the information that we hand out to you, the only thing we ask in return is to sign up as our referral for every link we will give you. This will never have a negative effect on you, only positive (money, discounts, etc.). In this way we can get paid if you get successful with your own reflink affiliate marketing business, and you won't even feel it in your wallet! That's what we call a real win/win situation. You can see that as thanking us for the reflink we gave you, now you can start affiliating too.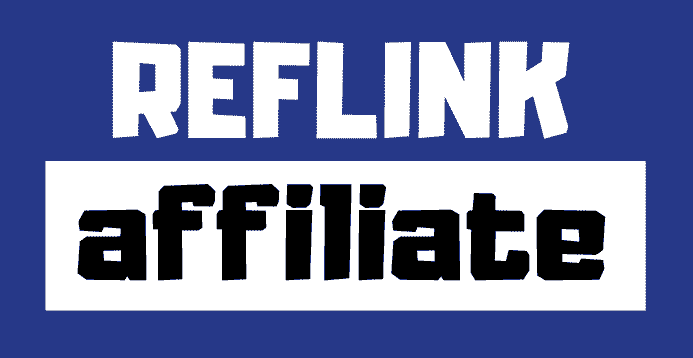 This is how we can give our strategy away for free to you and the website in the air. We will keep the information on the website updated as much as possible, as soon as we find new good affiliate programs to work with we will add them to the list under the tab: 'Reflinks'. Always remember that we will only be successful if you will be successful. That's why we are really in this together, and we see it as our life goal to help you make it! The advice we from REFLINK AFFILIATE give should never be confused with official legal advice or any of that matter. We are trying our best to give you a strategy that lets you start with no money at all, a small warning is that this could take a long time. Time is money, and money is the time! You could skip a lot of steps by investing a little money in yourself and your business, but we would never ask this from you. It's your own choice to invest money, and also important to make your own decisions.
We are just here to show you the way, and some ways you do have the option to buy a service like good hosting, keyword finder, trackers, and so much more great things to have in your affiliate business. You can always scale up later if you want to start starting from zero money, the links that we provide are selected for the Reflink Affiliate strategy. We could never write all the information on the website at once, that's why we will try to make you the best tutorials on all the strategies we know, step by step. Please have a little patience, for now, trust in the fact that we are working hard on this!
The website: https://www.reflinkaffiliate.com
Social Media links for Reflink Affiliate:
Telegram:
https://t.me/reflinkaffiliatenews
Instagram:
https://www.instagram.com/reflinkaffiliate/?hl
Facebook:
https://www.facebook.com/reflinkaffiliate/
Twitter:
https://twitter.com/ReflinkA
YouTube:
https://www.youtube.com/channel/UCcklr3c9IkwM_9IUsLsPbdA
Follow: @itsteems