Barcelona received a jaw-dropping 9 million tourists last year. That's a lot. But we get it. With its tantalizing combination of amazing architecture, delightful cuisine, fascinating history (and of course the beach!) we're infatuated with Barcelona as well. We get a lot of questions about where to stay in Barcelona; so, we sat down with the experts who lead our Barcelona walking tours and asked their views on the best neighborhoods to stay when you visit Barcelona.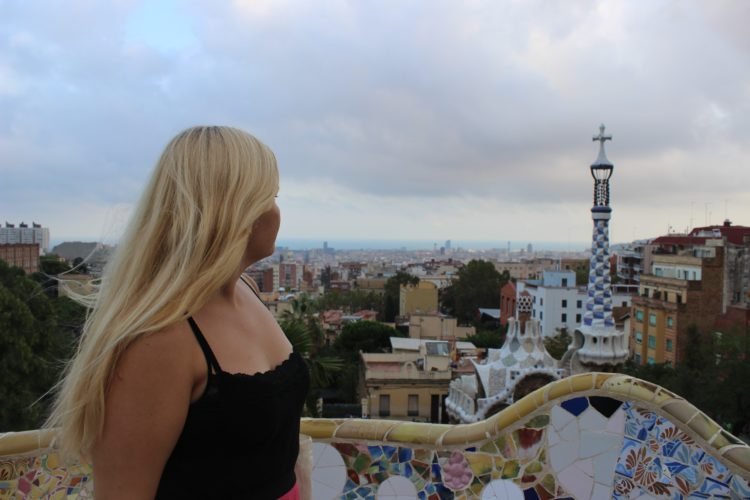 Barri Gótic
The Gothic Quarter, or Barri Gótic, is the original hub of Barcelona dating back medieval times and later the stomping ground of artists such as Picasso.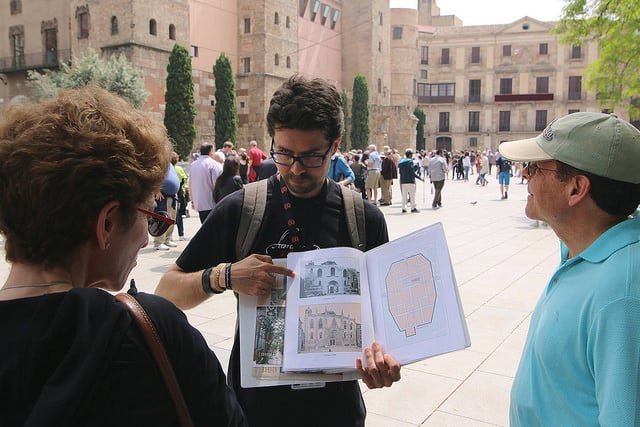 Why we love it?
Wandering the dark and winding streets makes for a charming voyage into a bygone era ( and it really comes to life in the company of one of our expert docents). This part of the city is home to some spectacular Gothic architecture, once served Barcelona's original Jewish settlement (our Jewish Barcelona tour is highly recommended for anyone with a particular interest in Sephardic history) and also houses some great museums, art galleries and quirky shops.
Inside tip: While the crowds flock to the impressive Cathedral, we recommend you don't miss the beautiful Santa Maria del Mar Basilica for what is perhaps an even nicer example of Gothic architecture
Gràcia
Beginning at the passeig de Gràcia and stretching out towards Gaudí's magnificent Park Guell, this small but densely populated corner of Barcelona is a treasure trove of great spots that attract locals and tourists alike. It is also the setting of perhaps the most famous Catalan novel, The Time of the Doves by Mèrce Rodoreda.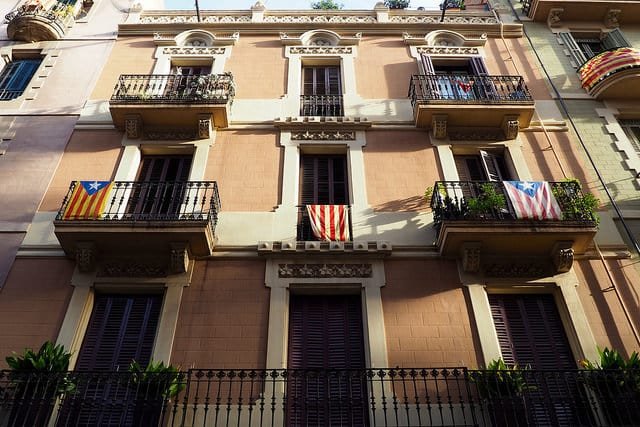 Why we love it?
Formerly a village in its own right, Gràcia is now considered a really emblematic Barcelona neighborhood and is a great place to experience the authentic Barcelona, either by exploring on your own our with one of our local experts on our Catalan Independence and Identity Walking Tour in Barcelona. It is also home to some great bars and restaurants – Carrer Torrent de L'Olla in particular is well worth wandering down to see what takes your fancy.
Inside tip: If you're thinking of where to stay in Barcelona in mid August, the streets of Gràcia really come alive with colourful decorations and street art and a whole wealth of festivities and performances as the area celebrates its festa mayor – the most anticipated local festival in the Barcelona calendar.
Eixample
Eixample, meaning extension, is a term that first came to the fore as part of the plans to restructure the city which experienced unprecedented growth across the 19th century (learn more on our Gaudi in Barcelona tour). Still laid out today as planned by Ildefons Cerdà in 1859, this extension spans from the old city towards the newer areas like Gràcia and Sants which were once surrounding towns before they were swallowed up by the vastly expanding metropolis.
Why we love it?
Straight from a picture postcard, Eixample offers a wealth of amazing architecture and things to see left and right (quite literally as it is often split into Eixample Dreta and Eixample Esquerra). Strolling along its long, straight streets, you cannot help but marvel at the buildings, many conceived by some of the most pioneering Catalan architects patronised by newly prosperous Catalan merchants at part of the noucentisme movement at the turn of the 20th Century.
Inside tip: No visit to Barcelona is complete without a peek inside the Sagrada Familia, but just a 10 minute walk away is the equally stunning Hospital de Sant Pau designed by Gaudí contemporary Domenech i Montaner. It is another amazing example of the Modernista architecture that makes Barcelona so unique. (We visit both on our Sagrada Familia Tour with Skip the Line Tickets.)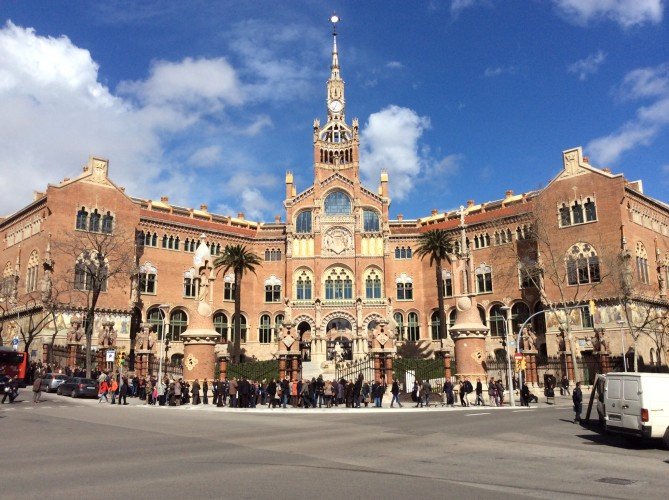 Formerly the home of factory workers this quiet residential neighbourhood at the foot of the majestic Montjuïc has regenerated in recent years and now houses many bars, restaurants and co-working spaces. It tops our list of where to stay in Barcelona that's a bit off the beaten path.
Why we love it? Tapas tapas and more tapas! The foodie scene is unreal here – as evident in our Barcelona Tapas Tour.
vermouth-barcelona
A refreshing glass of vermouth in a bar in the Poble Sec
Inside tip: Sip on a cold vermut after a long day of exploring and be prepared to try a little bit of everything!
Poblenou
Another former industrial neighborhood (once nicknamed the Catalan Manchester) that has undergone a fascinating transformation over recent years. This area has become the go to place for ex-pats and locals in the know.
Why we love it?
Very handy for so many key sites but feels a lot less touristy than other parts of the city
Inside tip: Poblenou is also a great place to witness first hand the 'Superblocks' initiative being put into practice by the local government in order to use public space more efficiently. In what is arguably the most radical change to the city's urban landscape since the time of Cerdà, this concerted effort to reduce cars and prioritize pedestrians ensures the world is sitting up and taking notice of Barcelona in terms of Urban Planning innovation.
Barceloneta
THE WOUNDED SHOOTING STAR
'little Barcelona' is the name given to the port area of the city, which used to be mainly the preserve of drunken sailors and ladies of the night but this all changed with the 1992 Olympics when the city first began its metamorphosis into the tourism powerhouse that it is today by constructing the beach. Yes, you read that correctly – there were no beaches in Barcelona until 1992!
Why we love it?
This area is now a beautiful place for a stroll whether you take in the sites from above on the cable car or learn more about the city's maritime culture with our Barcelona Beach Tour.
Inside tip: Tucked away on a side street across from the port is the legendary Xampayneria Can Paixano. Usually packed to the rafters with locals and visitors in the know, this a a great spot to sip delicious and super cheap Catalan Cava -or perhaps to buy a bottle and some bocadillos (sandwiches) to go for a picnic by the port.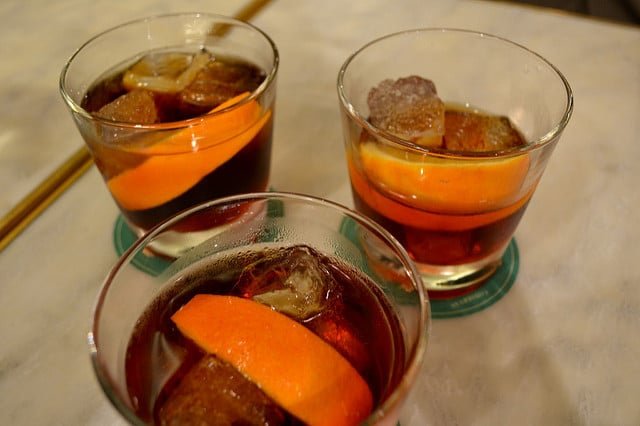 El Raval
Another historic corner of old Barcelona adjacent the Gothic Quarter, over the years El Raval has seen everything from medieval monasteries to Spain's largest cultural centre, from pioneering early hospitals to its infamous opium dens at the turn of the last century, and keeps evolving today.
Why we love it? Home of the legendary Boqueria market as well as Gaudí's medievalist Palau Guell, this often misunderstood part of the city has done much to shake off its seedy reputation in recent years to become a vibrant and trendy place to explore day or night