Andre Gray's Football Academy - Introduction
Earn Steem for improving your soccer skills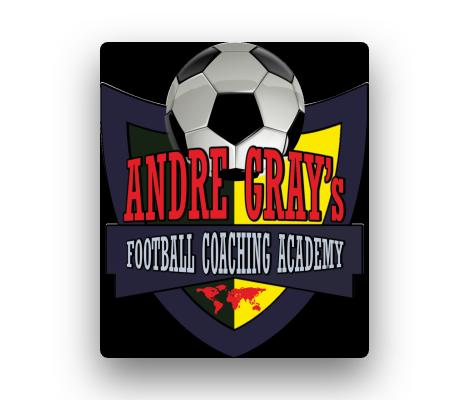 The AGFacademy (Andre Gray Football Academy) is a new project on the STEEM Blockchain that is pioneered by professional English footballer Andre Gray, who plays as a striker for Watford Football club in the Premier League.
Watch the introductory video
About Andre Gray
Born in Wolverhampton, England, He started as a product of the famous Shrewsbury Academy and came to prominence with two seasons playing for English League One outfits, Luton Town, where the lad bagged 57 goals in 111 appearances. He then moved to Burnley FC, and then onto his current team, Watford.
About AGFacademy
The AGFacademy is aiming to help young people from disadvantaged backgrounds to earn rewards for practising the drills, and improving your game.
You don't even need to perform and film your drill on a great pitch. It can also be done on the street or indeed anywhere a decent video can be shot.
The drills on the video entails basic passing, different variation of passing, how to control the ball and different shooting practices. The aim of this project is not solely to make people have an income after doing their drills, but also to promote football here on the blockchain and beyond.
Basic Instructions: VERY IMPORTANT, READ CAREFULLY!!!
Visit AGFacademy and watch the first drills & skills video
Practise the drill, then record your own video, clearly showing yourself performing the skill.
Upload the video to either YouTube or DTube.
Visit the AGFacademy website, log into the portal, and paste your video link. You can also use the portal to add text and other images to your post.
Remember to share the post to your social media accounts like Facebook, Twitter, Instagram and others too!
Your video should contain the following:
Introduce yourself, and state that you are doing this for AGFacademy
Footage of yourself doing the drills in the instruction video
Add the AGFacademy logo to your blog.
Premiership Upvotes
If the video is interesting and high quality, it will receive an upvote from Andre Gray. The very best videos might even receive a much larger Premiership Upvote from Andre.... and could even be re-shared on his own social media!
---
This project is also supported by

For more information, visit any of the links below



A temporary beneficiary will be taken from each post to cover setup and management costs.