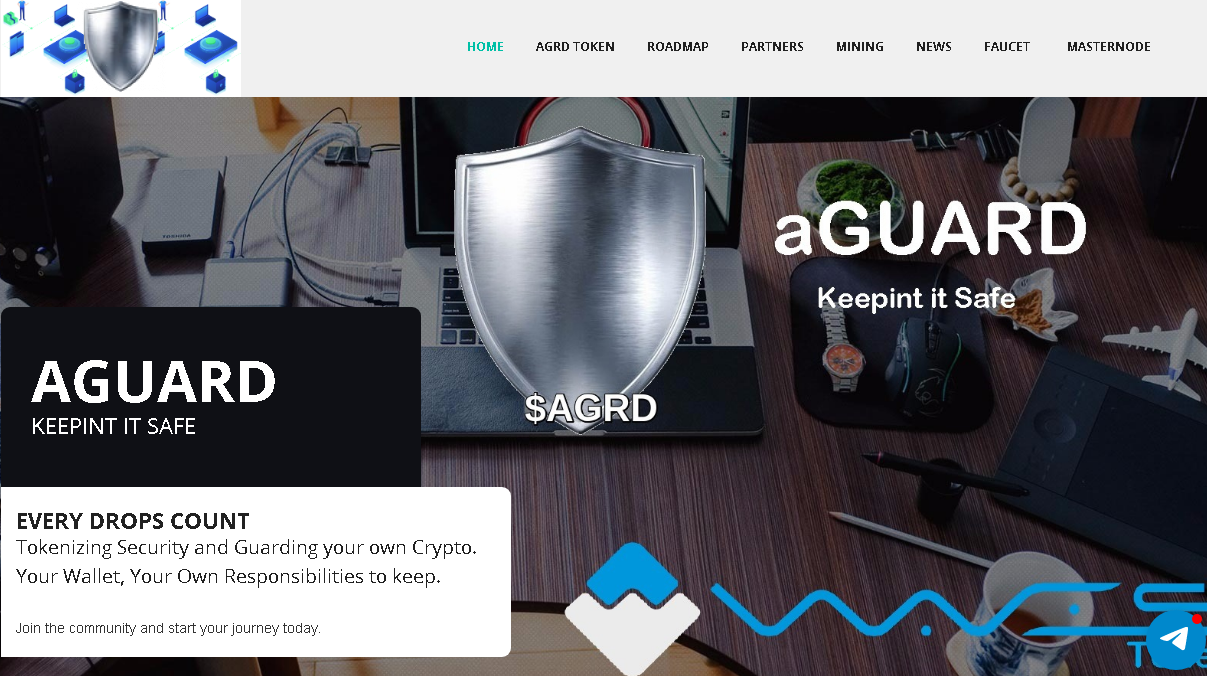 aGUARD (AGRD) Token will promote awareness of fellow Waves Assets that has the capabilities of growing and keep on building its project. To maintain this site working, we will be joining mining and Staking program in various Crypto projects.
AGRD Token was created on Waves Platform
offering Staking, Mining, Masternode.
Staking
Just hold 10,000 AGRD and start earning passively
1-3% every 20 days within this year

Mining
It is one of there source to finance AGRD and the project

Masternodes
By holding 100k AGRD in your Waves Wallet, you will be earning 1-3% a month or 12 to 36% Plus per annum.
Join Also Airdrops
Check its site
https://aguard.site/ for more info