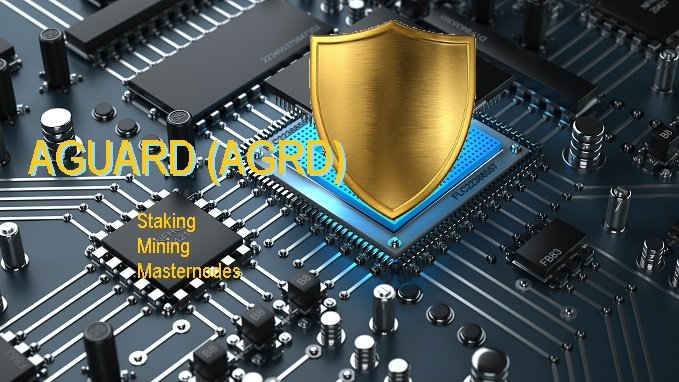 Hello there,
Why you should not miss AGUARD on the run?
AGUARD is an Assets for Staking, Mining, and Masternodes. Staking at the moment is not yet activated. See how it works below.
STAKING INSTRUCTIONS:
USERS MUST HAVE AT LEAST 10,000 $AGRD TOKEN HOLDINGS TO THEIR OWN WALLET ADDRESS TO QUALIFY.

ONCE QUALIFIED YOU WILL RECEIVE 1-3% $AGRD TOKEN DEPENDS ON YOUR TOTAL STAKE EVERY 20 DAYS FOR 1-YEAR DURATION.
NOTE: (STAKING START ON AUGUST 2020)
EXAMPLE: STAKES = 10, 000 AGRD
              10, 000 AGRD X (1-3%) = 300 $AGRD EVERY 20 DAYS 

YOU CAN ADD STAKES ANYTIME, BUT MAKE SURE THAT YOU HOLD $AGRD WITHIN 20 DAYS' MATURATION.

AGUARD TOKEN EARNINGS WILL BE AUTOMATICALLY BE SENT TO THE WALLET ADDRESS YOU ARE HOLDING EVERY 20 DAYS.
(SEE SCHEDULE FOR DISTRIBUTION.)
AFTER 1 YEAR YOUR ADDRESS WILL BE NULLED AND WILL NOT QUALIFY
Mining IDENA
Mining here is not really about mining #AGRD but Mining Idena. It is free and a human protocol cryptocurrency. We mine here to support Aguard site, promotional activity, Listing and others. So heads up on our Telegram for inquiry.
Masternodes
aGUARD Masternode is simple and easy to join. There will be an allocation every month and every year that will not exceed above 36% per node. Monthly allowance and allocation will be divided among the holders.
Example: if there are 10 NODES running, with 30,000AGRD monthly Allocation, this will be divided into 10 nodes holders and each of them receives 3,000 AGRD on the day of distribution. Each month 1 node can earn 1% to 3% or 12% to 36% per annum
BUY 100,000 AGRD on Waves.Exchange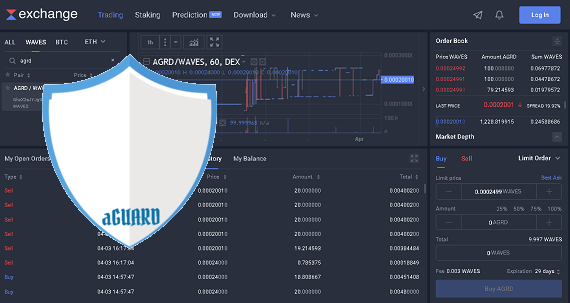 Trade AGUARD (AGRD) on WavesExchange