All in one


As the name already tells its meaning that is
All-in-one
In this you have to buy only one coin or token instead of many coins and tokens .
The token or coin will have the price effect of all the top traded high demand coins.


AIO is also generating a pool of funds through its ICO.
About the AIO-
Aaress finetech inc. Is a registered incorporation setup in Hong Kong.
It is a comoany run by professional fund manager and cryptochrrency experts.
The company is in a process of launching a perfect solution for all crypto currency investors and user.
About the team-
-Aaress finetech inc. Is a team of young people passionate about innovation in financial technology and blockchain base open source projects.
-the team consists of core developer,financial experts,blockchain technicians,and management experts.
-the team is currently working at the new version for trading the crypto currency.
-it will open doors for trading of crypto currency.
-future

predictions could also be made.
About the future plans-
Future Plan
-Aaress Fintech Inc is planning to introduce new financial instruments in crypto currency which may change the way people trade in crypto currencies.
-the team of AIO is in process of developing regulated Futures Index and Options Trading in crypto currencies which is going to be first of its kind Crypto exchange with advance trading options with limit buy and sell options.
-Further the team will introduce sector specific Digital Currency Pool's with objective to provide funding in different sectors like
constructions,
pharmaceuticals,
IT,
Banking,
Retail,
Space Research,
Aayurvedic Medicines & Alternative Therapies etc.
All about the ICO-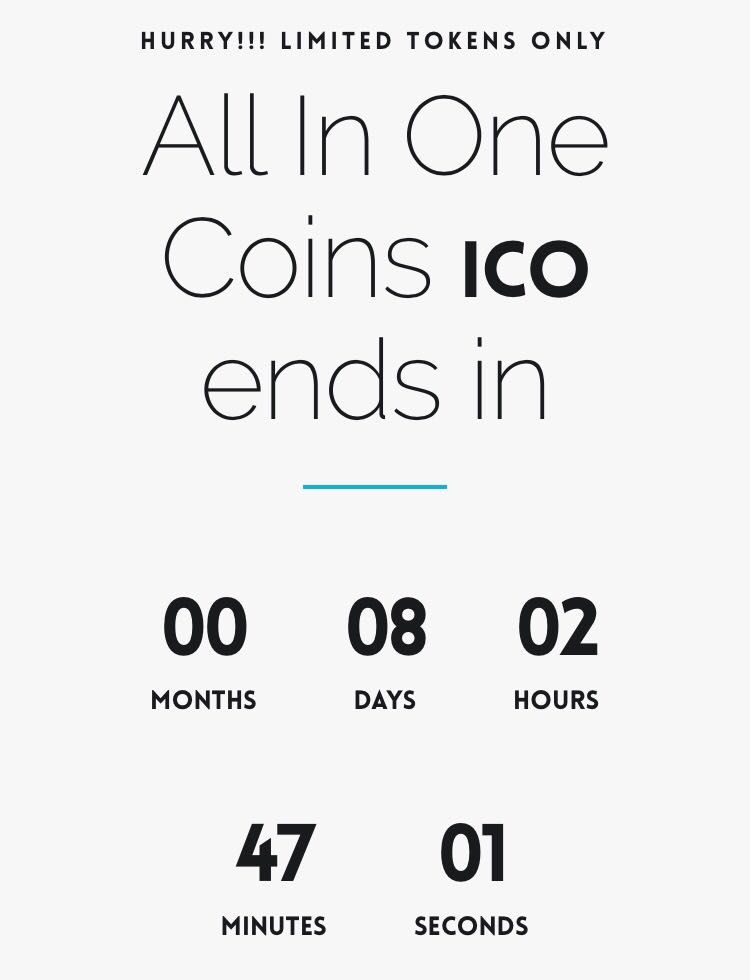 AIO Website : https://www.aiocoins.io/home