Having a healthy lifestyle in the current world is not an easy thing to do. Thanks to the industrialization of everything, our food and nature has been corrupted in irreversible ways. If you see the positive side of these advancements, we have been able to curb deadly diseases and found out various health benefits of natural resources. Blockchain Technology has been successfully used in multiple arenas so why not health sector? Do you know there are ways to earn for living a healthy lifestyle? Yes, thanks to STEEM Blockchain & Air-Clinic initiative, you can now access a huge world of decentralized health services, knowledge and innovation. Plus, get incentives to use it in multiple ways.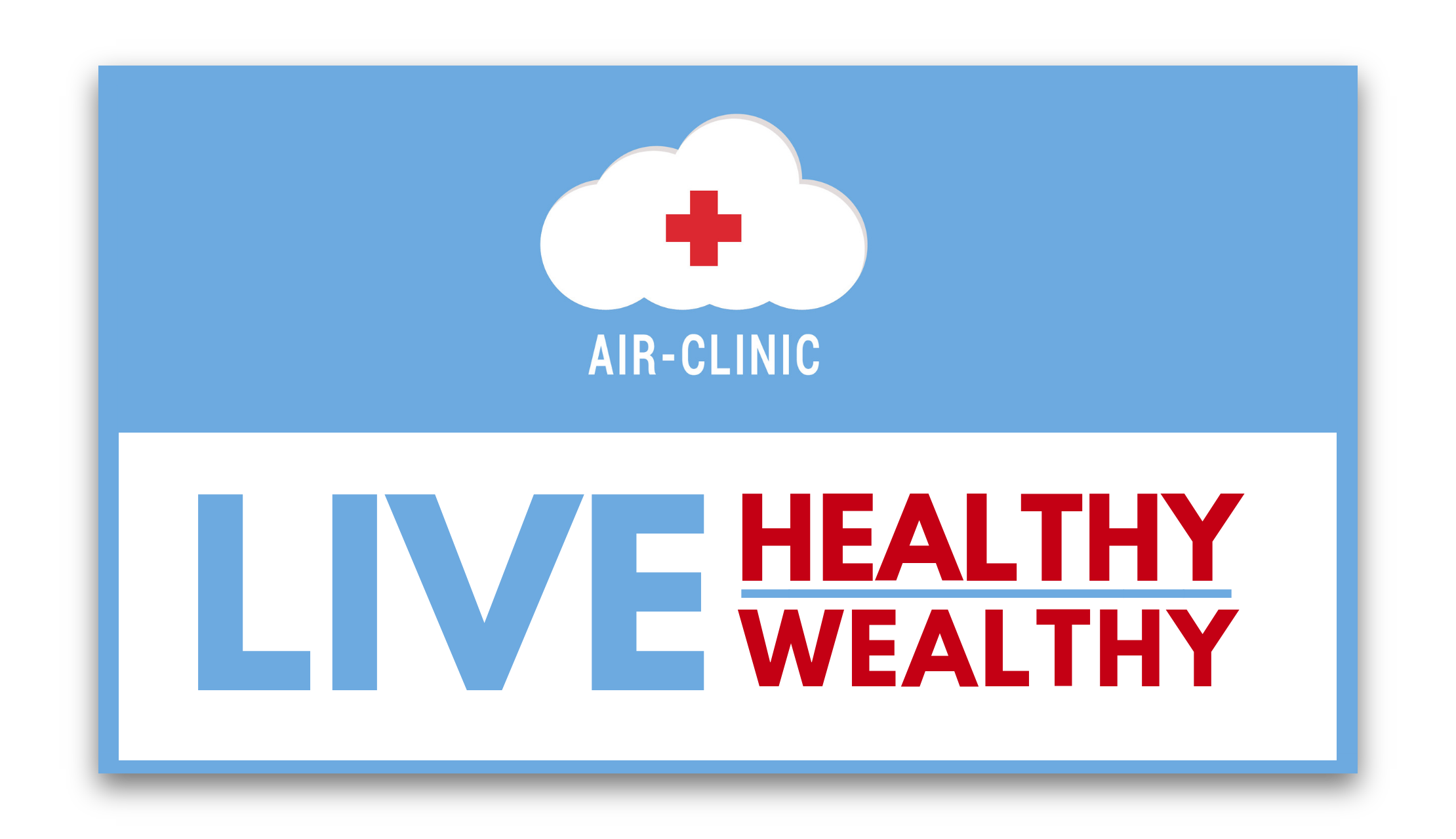 Air-Clinic
Air-Clinic aims to Decentralize Healthcare, a real life use-case of Blockchain Technology powered by STEEM Blockchain. This will help users to access health services for free and gain knowledge on how to live a healthy lifestyle. No third party fees or platform fees will be charged from the users. It has already created a global community of Doctors, Health Experts, Patients and other users using STEEM. For living healthy and sound, you will get rewarded too with their SMT called AIRCOIN. Users can educate each other by sharing their knowledge on how to achieve a healthy lifestyle. It is the brain child of two health experts Dr. George Edeh(@nairadaddy) & Dr. Blessing Imade(@TheLoveJunkie). Business operations are handled by Mr. Ejemai Joseph (@ejemai)! Participating in health programs will help everyone to take part in token economy as well. Check the trailer of "how it works":
TOKEN ECONOMY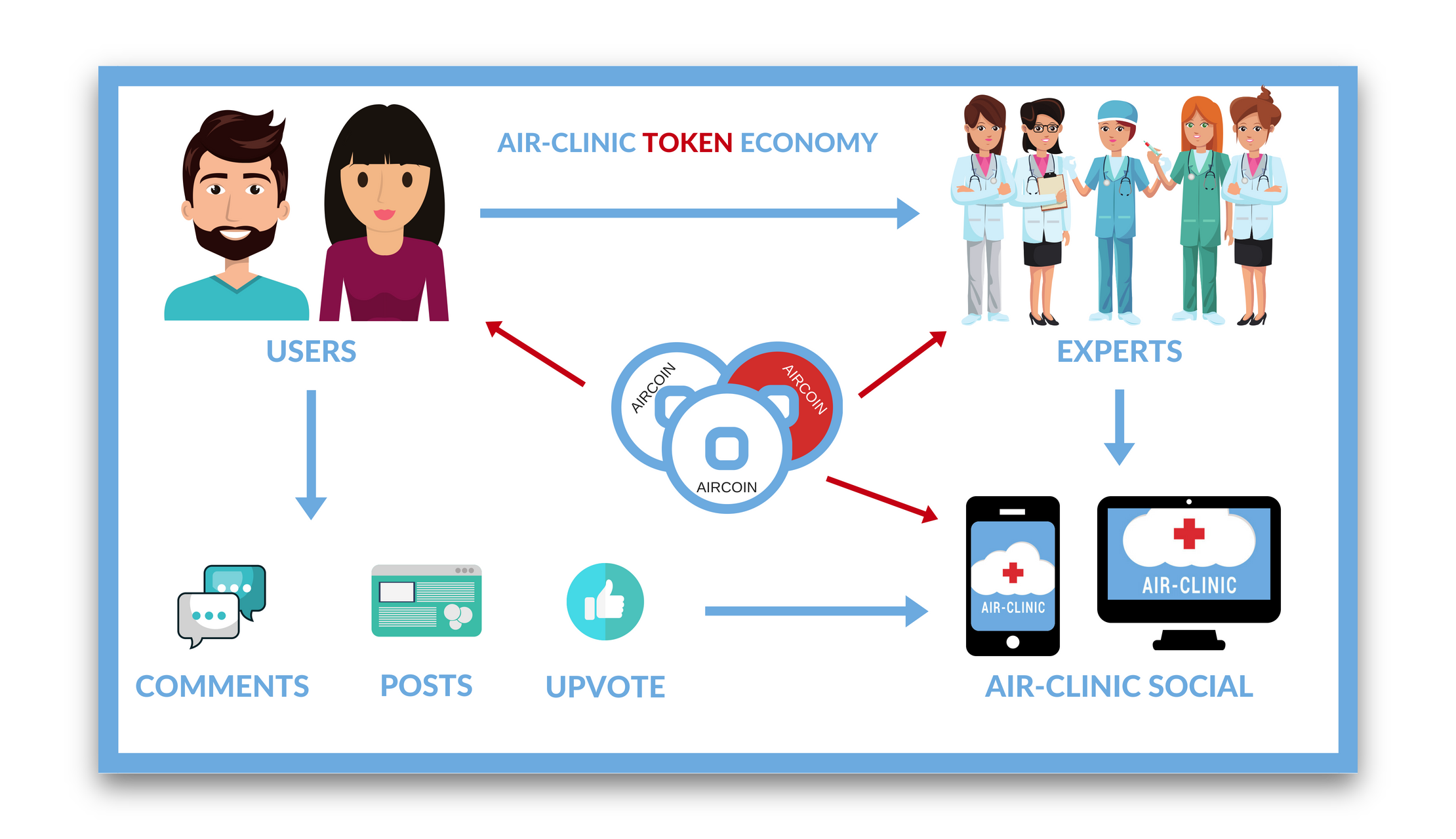 Now let me explain how this economy works. There are multiple ways by which you can earn AIRCOINs and live a healthy/wealthy life as a result.
The app regularly updates and feeds content related to Health niche. Many health experts, doctors and influencers submit their articles as Authors.
Users will consume the content and upvote/comment on the articles or probably share them on their profiles. Every action will give them some amount of AIRCOINs.
Experts will get AIRCOINs when their articles are upvoted by other users.
AIRCOINs can be used internally to purchase health related consultation and services from the doctors available.
Other than this, you can also post your health status from the application and also interact with each other just like any social media website.
Look at the current activity statistics on Air-Clinic Application. It is undoubtedly one of the most important dApps on STEEM and used by many people already:

You can download the Air-Clinic app from Google Play Store which was launched 2 weeks ago! They are constantly giving Aircoins through Bounty Programs and Airdrops. There will be a separate post for this in the upcoming weeks.
HEALTH STATUS
You can even post your health status on STEEM Blockchain using the app as mentioned above. Here is a short tutorial to do that:
DELEGATE TO EARN REWARDS
There are already 100+ users who are helping @air-clinic with their delegations. You can earn AIRCOINs on monthly basis as per the amount of your delegation which is calculated as per the below formula:
x Delegation = 10x AIRCOINs/Month
So for example, if you delegate 100 SP to @Air-Clinic, you will get 1000 AIRCOINs every month added to your wallet. Once SMTs are out and these coins get listed on the exchange, you can trade them with STEEM, any other cryptocurrency or FIAT.

In the subsequent blogs, I will cover how you can earn AIRCOINs through Air-Clinic's Bounty Program for their SMTs. Till then, please checkout the link and references used to research about this topic:

Disclaimer
The information contained within this post shall not be taken as a financial advice. I am not a financial advisor and none of your investment decisions should be carried out based on any information presented here. You can lose all of your money by investing. The information presented in this article is for educational and entertainment purposes only.