.
Cryptogrind's Airdop Picks: Cryptomillions (CPMS) ..... .....
.
Cryptomillions is a lottery platform based on Blockchain and Smart Contract technology that provides the most fun, secure and transparent experience while contributing to social causes. Integrating traditional lottery players thanks to their fiat gateway. They are are giving away airdrops as part of their launch campaign.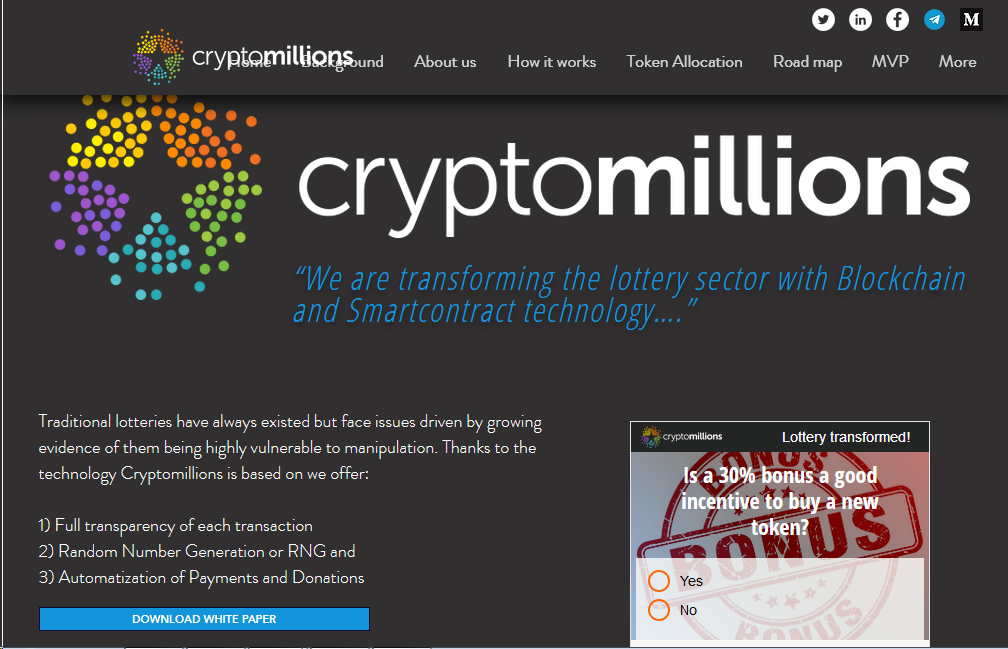 Follow these steps to claim your airdrops
Click here to start

Join telegram group and interact with bot.

Follow on twitter and retweet a tweet.

You need a LATOKEN to complete the process.
Upvote this post and follow for even more hot and profitable tokens!
Good Luck!