IOST is celebrating their launch of their IOST Community Hub by offering a free referral program to people who tell their friends.
They will be running a week long referral program to reward dedicated community members who help the community grow even bigger! You will also get 100 to 20 IOST by just signing up (this may vary with time).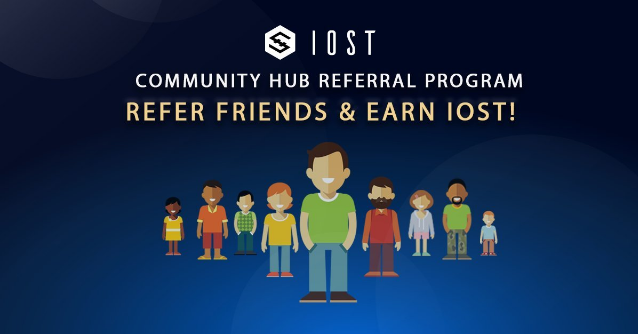 IOST will have over 1,000,000 tokens up for grabs! Just 1 referral alone can earn you up to 600 Free IOST Tokens.
Click here to register and Start earning some free IOST Tokens!
It's so awesome that many of these cryptocurrency projects are giving away tokens to people who help them market their launches.