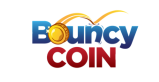 BouncyCoin(https://bouncycoin.com) is a Blockchain-based software that allows players to win money in games where they create and control odds. They grant software licenses to other parties – some which lawfully operate as gambling businesses. Bouncy Coin is airdropping 100 BOUNCY tokens to their community members. Visit their website and signup, complete all easy tasks and submit your details to your profile to earn 100 BOUNCY tokens.
How to claim
Visit the Bouncy Coin website(https://register.bouncycoin.com/register)
Sign up with your email address.
Verify your mail.
Join their Telegram group(https://t.me/bouncycoin)
Follow them on Twitter(https://twitter.com/bouncycoin) and retweet this Tweet(https://twitter.com/bouncycoin/status/1014224055174598656)
Follow them on Instagram(https://www.instagram.com/bouncycoin/)
Follow them on Medium(https://medium.com/@bouncycoin) and give them a clap.
Subscribe to their Youtube channel(https://www.youtube.com/channel/UCqQD0wRwf0oyWA8-AxHUsmw)
Submit your details to your profile.
You will receive 100 BOUNCY tokens.
You can earn $9(100 BOUNCY) by air drop.