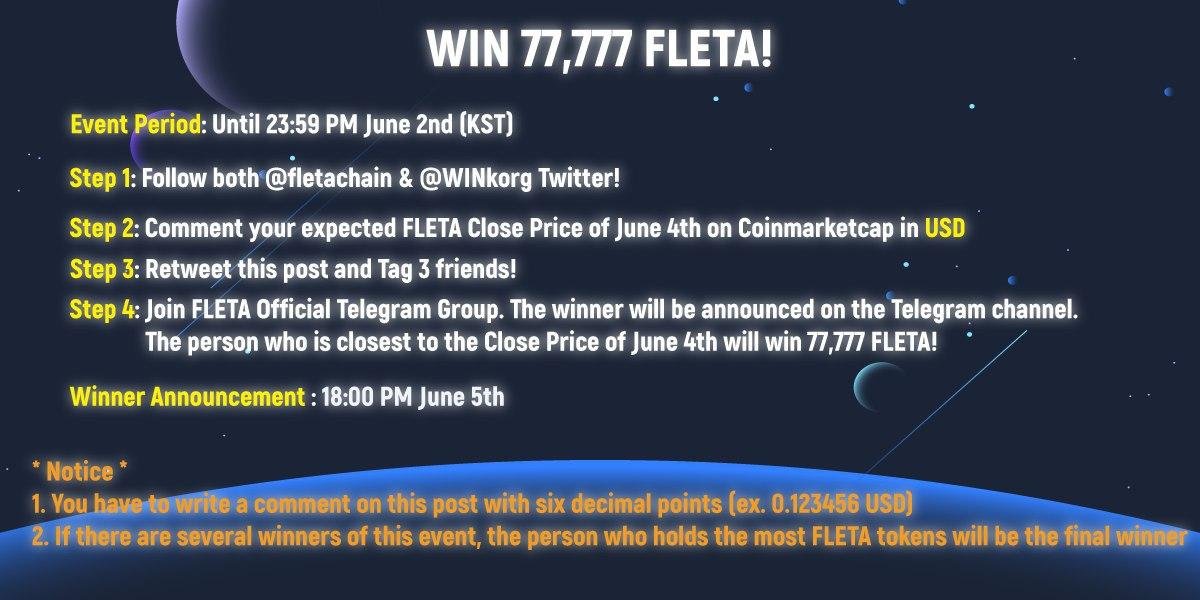 FLETA and WINk, both projects prepared the cross airdrop events! Which you can earn 77,777 FLETA and WIN coins!
Please have a check above image or official twitter and NEVER miss this great opportunity!!
Notice*
✅ You have to write a comment on this post with six decimal points (ex. 0.123456 USD)
✅ If there are several winners of this event, the person who holds the most FLETA tokens will be the final winner.
👉FLETA Twitter: https://twitter.com/fletachain
👉WINk Twitter: https://twitter.com/WINkorg
👉FLETA official channel: https://t.me/FLETAofficialGroup
👉FLETA market price: https://coinmarketcap.com/currencies/fleta/