Miracle Tele is a virtual mobile network operator providing high-quality international call and browsing services on a revolutionary new SIM card. This groundbreaking SIM makes it possible for you to retain your privacy rights and earn biweekly rewards thanks to the tokenization of the company's assets. Miracle Tele is set to change the way the conventional telecom market works through the creation of a transparent and agile digital ecosystem that fuses an MVN model together with blockchain technology. This way, they will connect millions of consumers around the world seeking to access a quality and bureaucracy-free mobile and traffic services, at the same time rewarding them thanks to the use of Ethereum blockchain.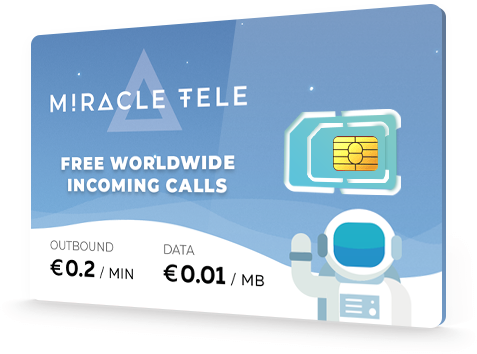 Miracle Tele is airdropping 90 TELE tokens (~€ 11.70) to airdrop participants and 10 TELE (~€ 1.30) for every referral. Token current rate: 1 TELE = 0.13 EURO 
 How to join?
Sign up on  Miracle Tele  website.
Verify your mail. After verification, you will receive a code and a password to log in.
In dashboard, click on ''Take part in our airdrop campaign''.
Join Telegram. (+25 TELE)
Like the Facebook page and repost. (20 TELE)
Follow on Twitter and retweet. (20 TELE)
Stack your TELE tokens for the first time and start getting token holder rewards every two weeks. (25 TELE)
Refer friends to earn 10 TELE for every referral.