Yeah John Mcafee is endorsing the NOBS airdrop. John is a familiar person for crypto enthusiasts but we never gets to hear him endorsing Airdrops. But he is finally doing it for NOBS aka No Bullshit token. They won't have an ICO/Initial Coin Offering, instead all of the tokens will be distributed via Airdrop to all those who signs up.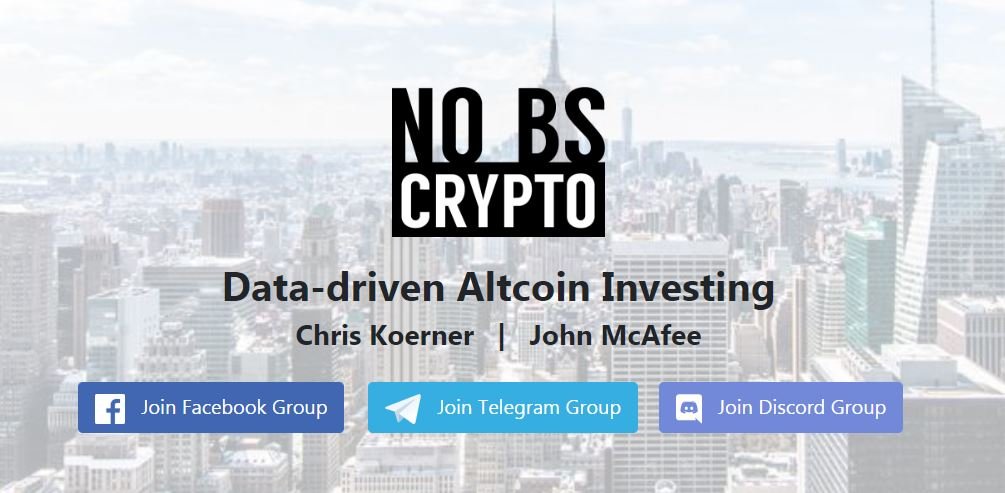 Well, I would say not to miss this one if you are looking to earn some good crypto. And it is a token which is certainly gonna hit the exchanges soon. Even if it is to be valued $0.01 you could increase your portfolio. Apparently this is the second round of airdrop. I did participate in the first round and got 13000 tokens in my wallet. Now do the math even if it is to be valued at $0.01 on hitting the exchanges that is $130. Good deal for an absolute free airdrop huh.
So all you need to participate is a Name, an Email ID and an ETH wallet which you can make for free from myetherwallet.com . So Crypto fam, do participate in it and earn yourself some No Bullshit tokens. They still haven't decided on the utility of the token, so if you have some solid ideas for the utility of the token, you could share that too while signing up and earn some 1,00,000 NOBS token if your idea is selected.
I will share my referral link here which will get me extra 1000 NOBS tokens per sign up.
https://airdrop.nobscrypto.com/r/rklXSCokxX
Sign Up using the above link and get some NOBS.
Follow @shonyishere