DARK XIN AIRDROP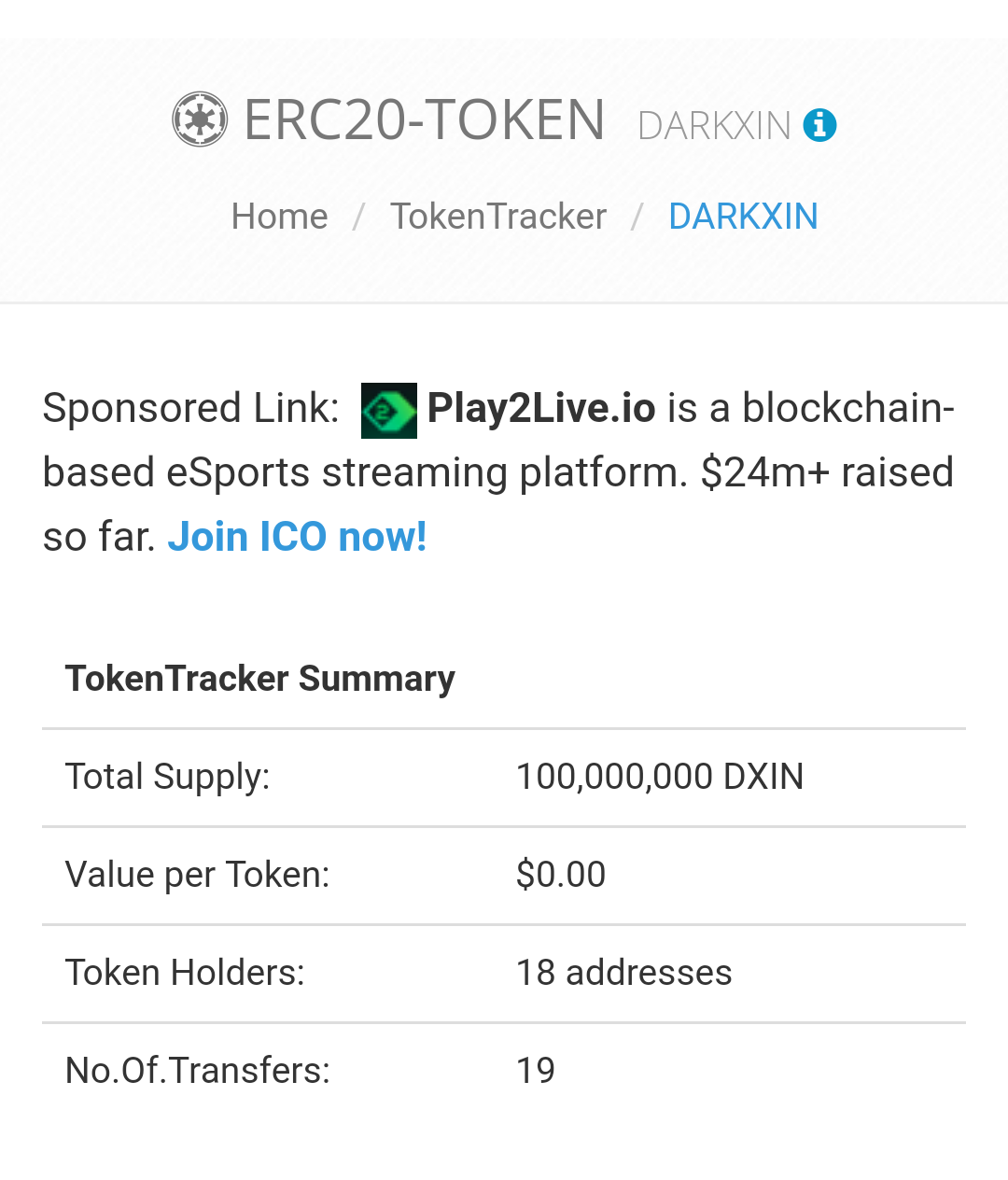 DARK XIN is a brand new digital currency that allows individuals to make fast and secure transactions through a decentralised peer-to-peer network. It's digital cash, so any and all transactions are completely anonymous and without the need for bank or transfer fees. Supported by a large community of established and aspiring entrepreneurs, DARK XIN coin has great potential for rapid growth and expansion.
Accessible to everyone, it's easy to use and available today:
Through the use of advanced cryptography and encryption methods, we have managed to make DARK XIN coin a truly anonymous digital currency, in contrast to others which are anonymous only on a superficial level.
Smart contract Address : 0x25c5b6250fa9f38a505c3f2bb772d0b0a889d618
Decimal: 18
Symbol: DXIN
Supply : 100,000,000 DXIN
Token Tracker:
etherscan.io/token/0x25c5b6250fa9f38a505c3f2bb772d0b0a889d618
Rules:
1.) Follow our official twitter Account: https://twitter.com/DARKXINio
2.) ReTweet our pinned post: use hashtag #AIRDROP #DARKXINio #DXIN #ANONYMOUS
3.) TWEET THIS FORM and tag your friends : docs.google.com/forms/d/e/1FAIpQLSetQIsDxExPKZDXGeiE-T7KBhopAQcxJXgqSeCQV9aXyTxGGA/viewform
4.) Join our telegram Channel : https://t.me/joinchat/AAAAAEVoLb5nMCkXQ5AZHA
https://docs.google.com/forms/d/e/1FAIpQLSetQIsDxExPKZDXGeiE-T7KBhopAQcxJXgqSeCQV9aXyTxGGA/viewform