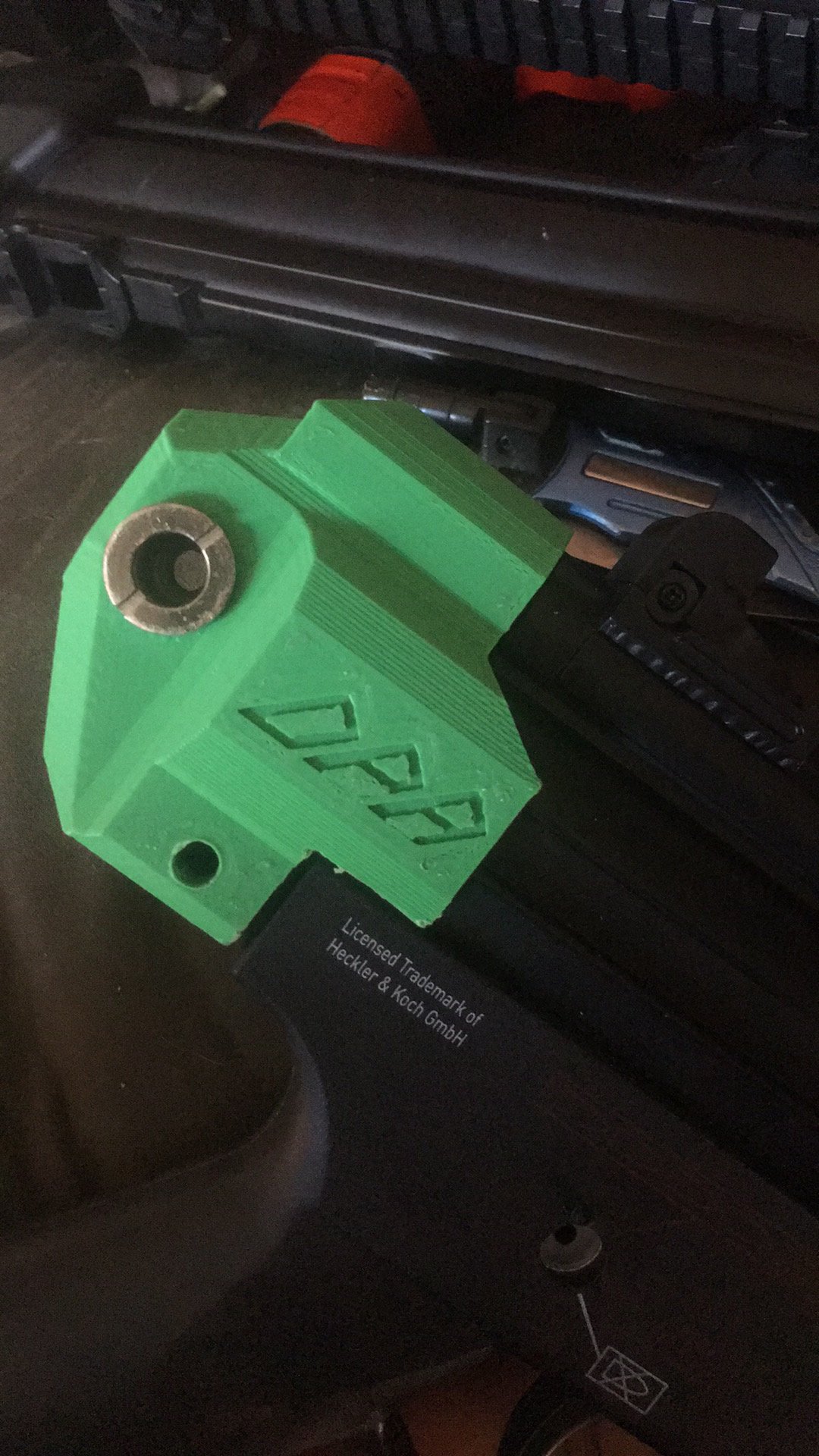 Chances are you've seen the basic MP5 design and layout, and probably to a lesser degree you've seen the semi-futuristic swordfish kit that is adorned here and there on a few of them. They're pretty sweet, with or without the SF kit. The thing is, that could be taken a step further, and that's where Project Fighter comes into play.
Project Fighter is going to be an add-on to any garden variety MP5-series SMG, turning it from a modern gun to a more cyberpunk, aesthetically based gun that looks natural in any futuristic setting. Not only would it look a bit more interesting, but it will have heightened functions, like added rail space, enhanced ergonomic range, and a few other features not present on the based model versions.
This stock cap is just a proposed example of the parts that we're designing for this project. By no means is it a finished product, but it sets a good example of the aesthetics we're going for. Note the angular lines and familiar yet novel shape. This will be an ongoing project and we'll update with each new piece added.
Thanks for stopping by!
-Punch
Posted using Partiko iOS