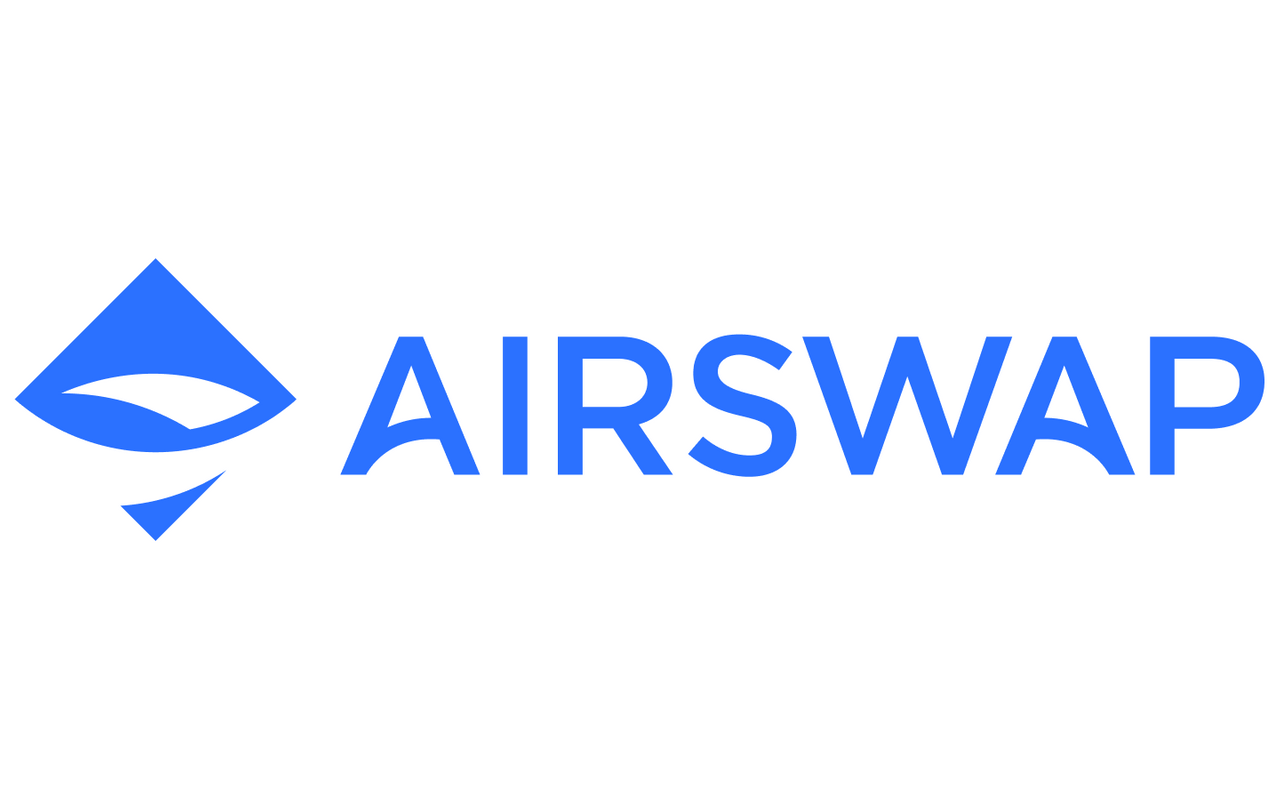 In the past few articles, we have looked at AirSwap which is a very multifunctional or versatile platform for decentralized exchange for Ethereum based ERC-20 tokens.
According to the AirSwap website, Instant enables intuitive token trading for beginners and experts to find tokens, get prices, and make trades.
As we discussed in this article, what makes AirSwap stand out is their focus on security. One of their security measures is non-custodial trading. What this means is, if you want to buy a token from someone else on AirSwap you don't have to first sign up and move your Ethereum to the AirSwap platform.
You can simply trade/send your Ethereum straight from your personal wallet and the trade will be over-seen by the governing smart-contract which will protect all parties from fraud.
BUYING A TOKEN ON AIRSWAP
To purchase or trade for a token on AirSwap, you simply go to the AirSwap INSTANT page.

You will see this interactive page where you can choose the token you want as well as the amount of the token you want. The page also shows you the available tokens that other users of the platform have listed for potential buy/sell.
Now let's look at the list of tokens for sale. When you click on the place indicated for "Token", a drop down list will be displayed. You can then scroll down and look for your desired token.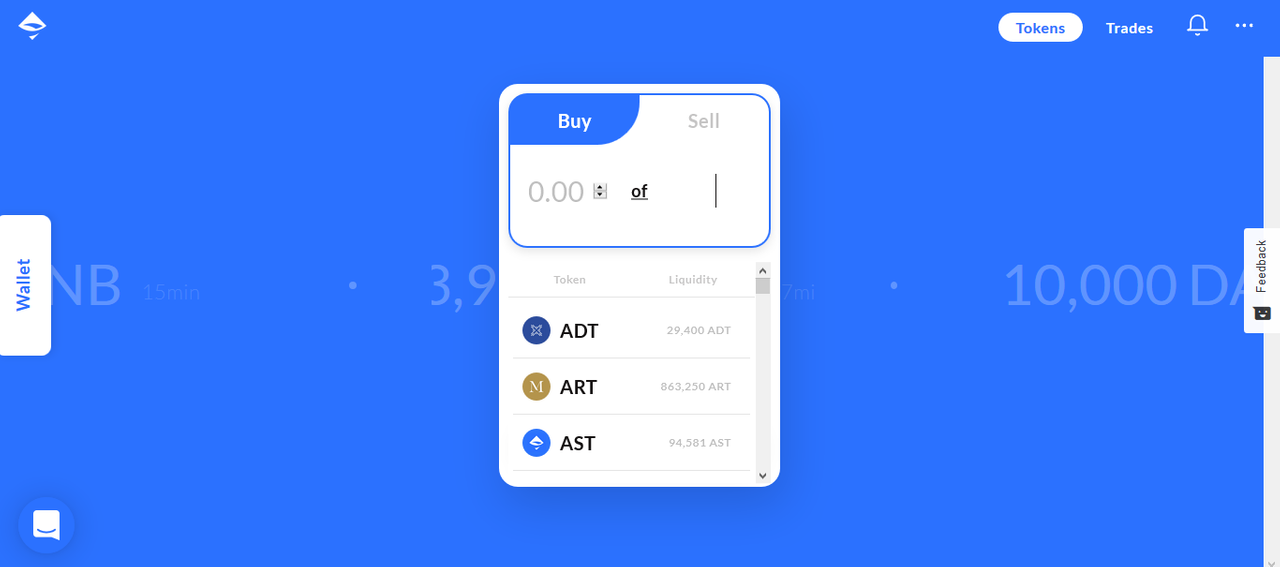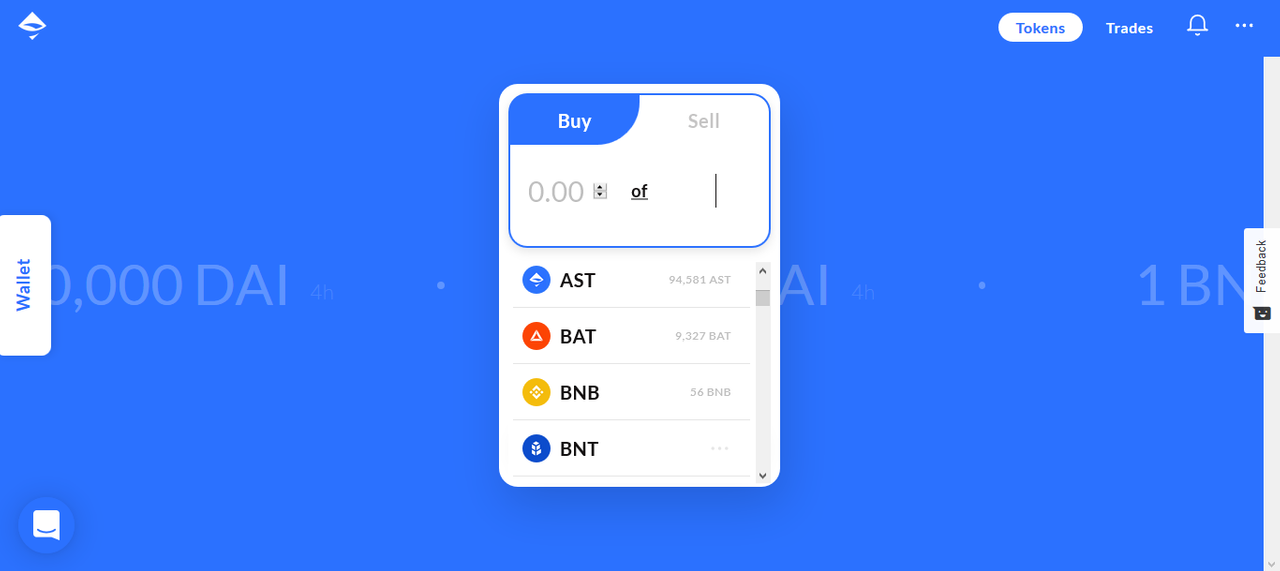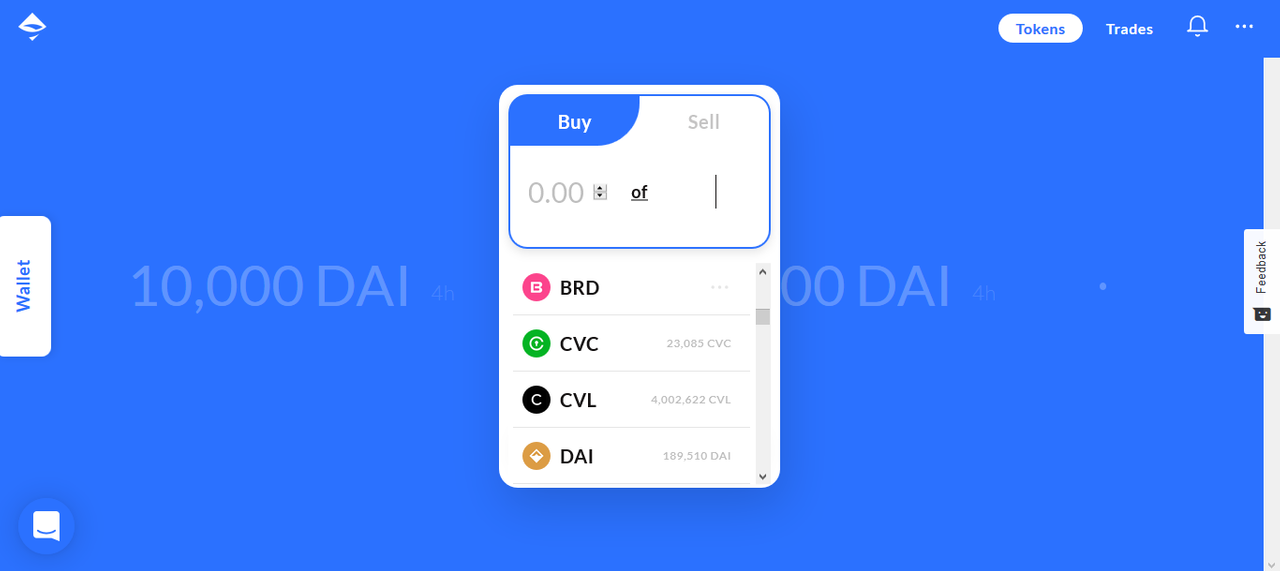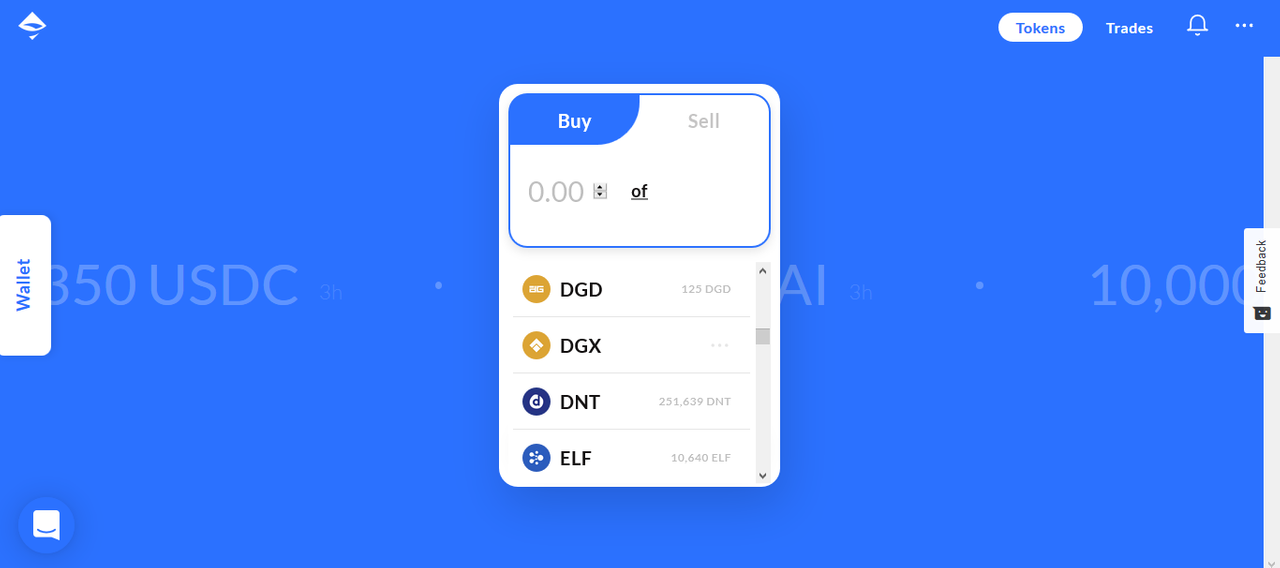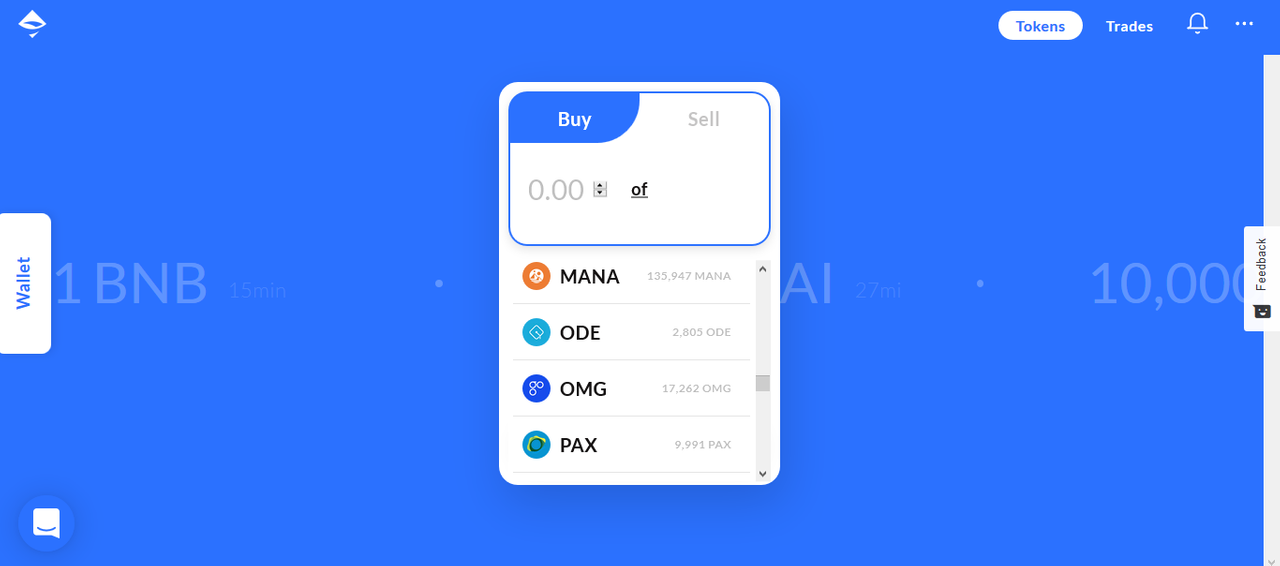 Notice that the list is in alphabetical order A-Z.
It is also worth noting that the liquidity(quantity) of the token currently available on the market is shown beside its initials.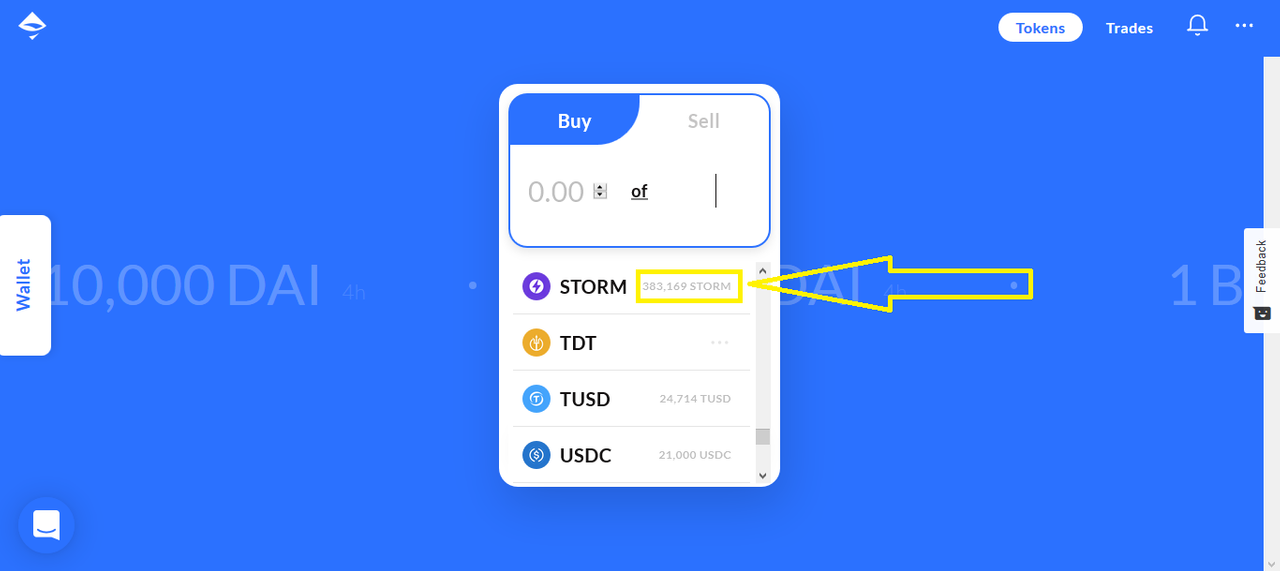 After selecting the token you want, it's time to pay/trade for them. To do this you will click on "
Connect Wallet
".
In this example I will select the token ART. Specify the amount of ART I want, then proceed to trade.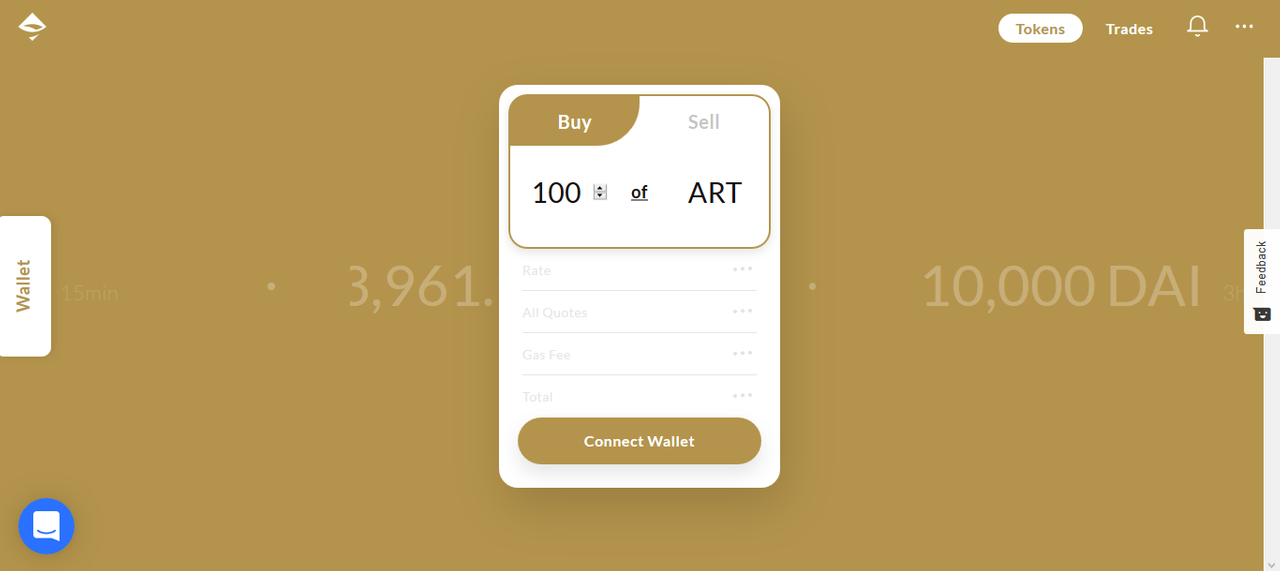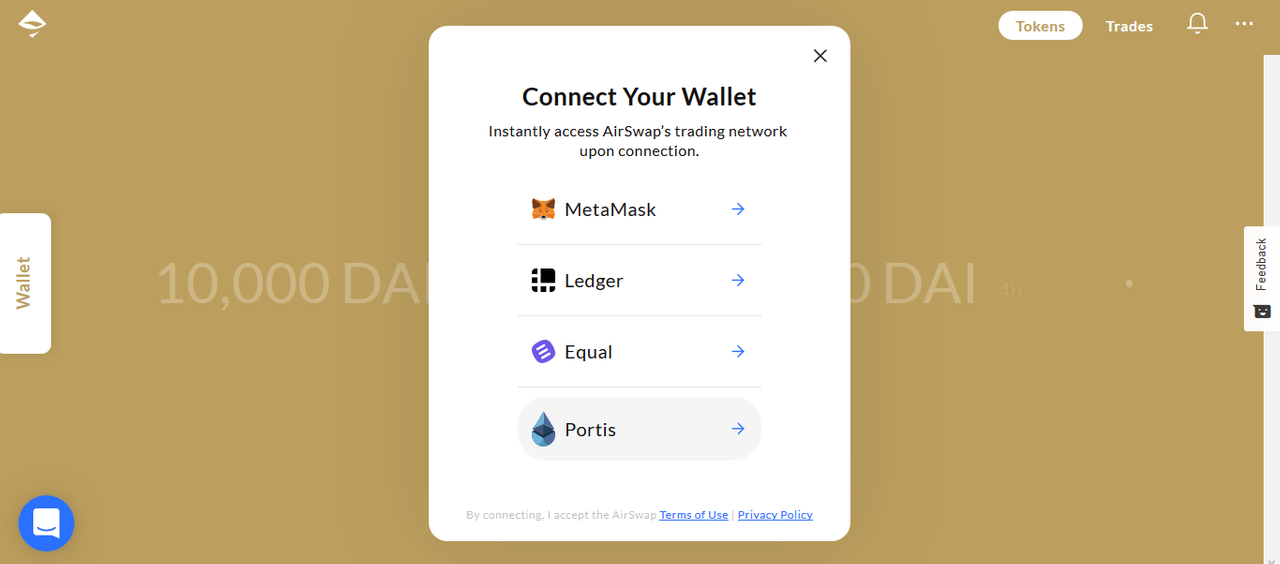 As you can see, AirSwap supports major wallets like Metamask, Ledger, Equal, and Portis.
Metamask is a very popular wallet because of its browser extensions which makes transactions easy as you don't have to start logging into an app or a different website where you store your online assets.
I will select Metamask for this example.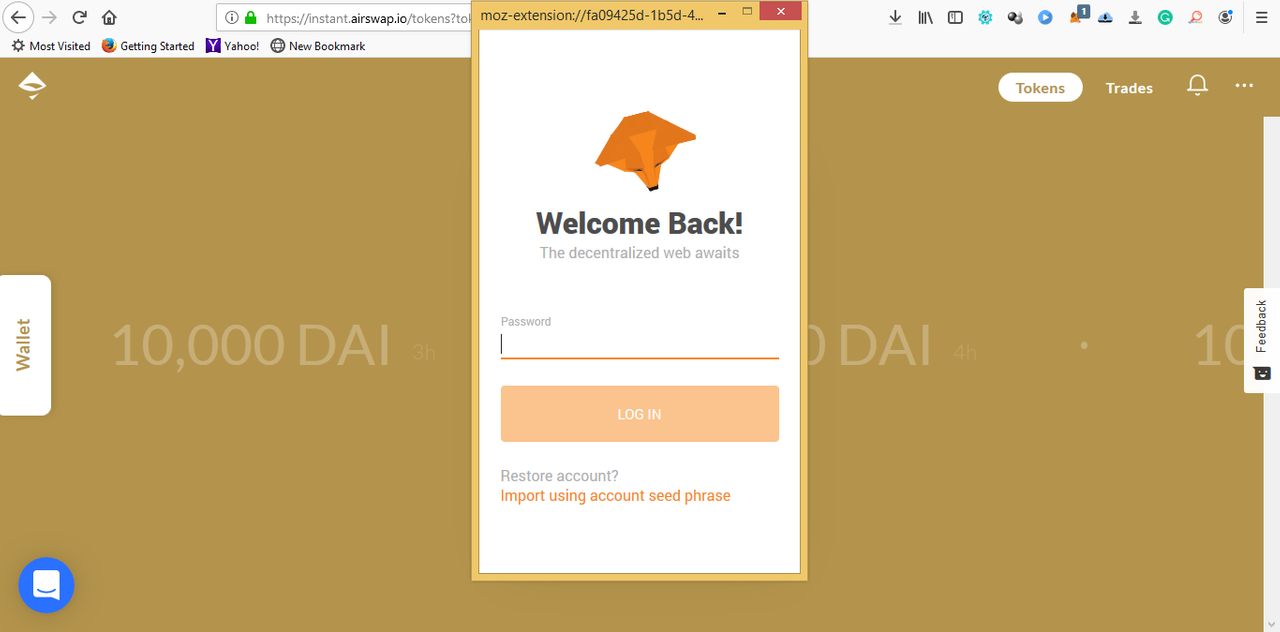 A Metamask dialog box will come up, and you will be prompted to put in my password to access your Metamask wallet.
After successfully signing into you Metamask wallet, you will be prompted to the AirSwap connection and asked to confirm.
Click on Connect.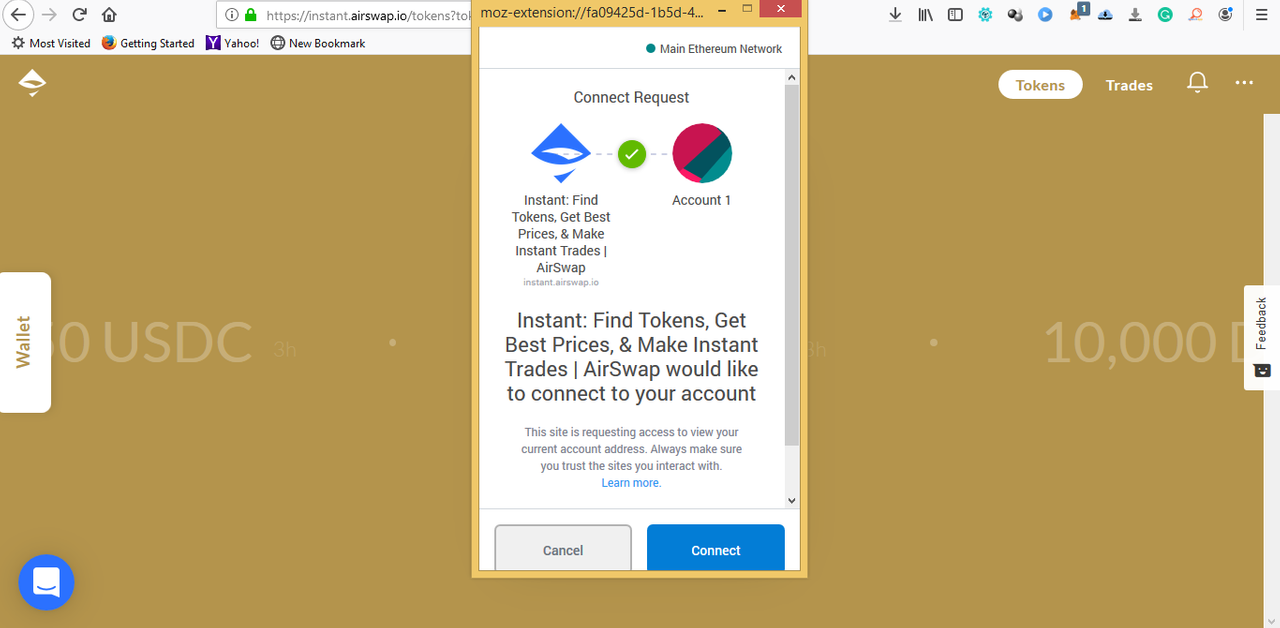 Now you can review the details of the trade again and if the balance in your wallet is sufficient you can simply click on SEND.
If your balance is below the amount needed for the transaction, you can click BACK. You can send Ethereum to your Metamask wallet address or whenever you have sufficient balance you can trade.
---
To find out more about this exchange you can visit the AirSwap website.
You can also follow them on their social media channels


BitcoinTalk | Facebook |Youtube | Medium | GitHub | Reddit | Twitter

---
AirSwap provides a much needed market for token holders to interact and derive maximum benefit from the proceeds of their online and crypto community activities.
DISCLAIMER
The information provided here is for informational and entertainment purposes only. It should NOT be considered as financial and/or investment advice. No person should make any kind of financial decision without first consulting their own financial adviser and/or conducting their own research and due diligence.