Let's meet up with another one of the expert minds behind ZeroBank: Marco Tessari. We're happy to partner with Marco, a senior software architect, a blockchain and decentralized exchange specialist.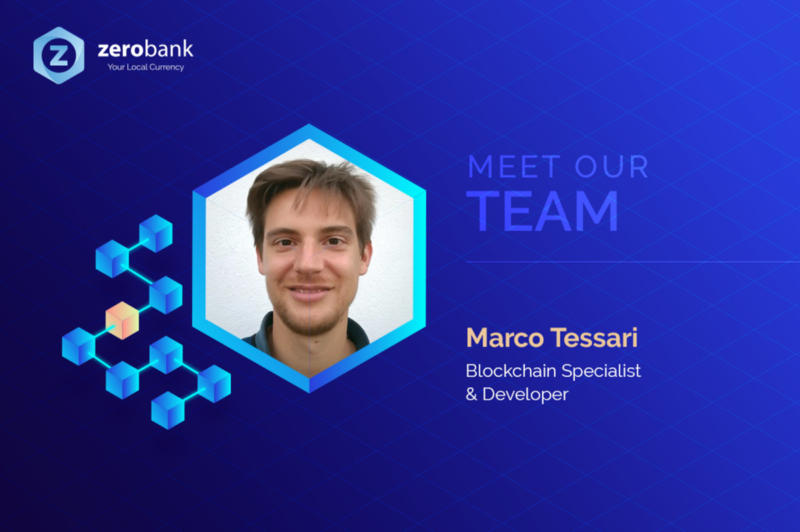 Marco holds an engineering degree from EPITA, one of France's leading science and engineering schools for high-level IT experts and managers. His skill set is distinguished in various aspects of software engineering as well as AI and cognitive science. Marco had worked for over 10 years at BNP Paribas Corporate and Institutional Banking, a leading global financial service firm operating in 57 countries and serving more than 32,000 customers around the world. He had leveled up his expertise quickly at BNP Paribas and reached the highest position as a Software Architect and Developer Community Manager.
Marco won the first-price of BNP Paribas Hackathon 2018 with a Bitshares-based application called "ETF on Blockchain", a blockchain-based financial platform. BNP Paribas International Hackathon is the largest international hackathon of the financial industry designed for the brightest programmers, developers, designers and startup owners from big cities around the world.
As a blockchain evangelist at BNP Paribas, Marco also participated in the evaluation, presentation and training on blockchain technologies. Marco has also been involving in the implementation of different coding platforms and equipped with an impressive technical stack as his weapons, such as Java, Git, Rancher, Docker, Kafka, Python, Javascript, Bitshares API, etc
Carrying a spirit of innovation and striving for excellence along with his strong background at fintech, Marco plays the key factor in many teams he enrolls in, as a developer, an expert, an architect, a team leader, a facilitator, or a trainer. ZeroBank is truly grateful to have Marco and his invaluable support and contribution to our goals.
Stay updated on our channels: