On 26–27 June 2018, ZeroBank — a highly feasible project in money exchange and remittance, took a step further in its global presence by joining the Blockchain Summit London 2018 — the biggest blockchain forum in Europe. Here, Dr. Bao — CTO and co-founder of ZeroBank, one of the speakers at the event, spoke with other tech-peers about KYC and blockchain.
ZeroBank in the spotlight of the world's top Blockchain Summit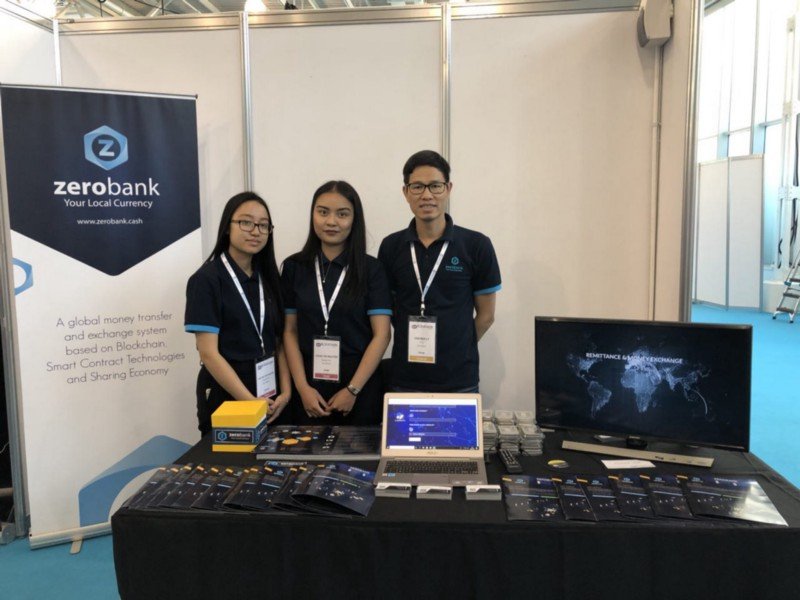 Blockchain Summit London is designed for market leaders, innovators and tech investors in the cryptocurrency and blockchain industry to explore, discuss and network about the latest trends as well as technological innovations in the blockchain industry.
ZeroBank did not miss the opportunity to show up at this prestigious blockchain conference by becoming Silver Sponsor and spread its reputable project around the world. ZeroBank also contributed to the blockchain event with a dedicated KYC and blockchain panel discussion by its co-founder and CTO, Dr. Bao.
Words from the expert: blockchain application in KYC by Dr. Bao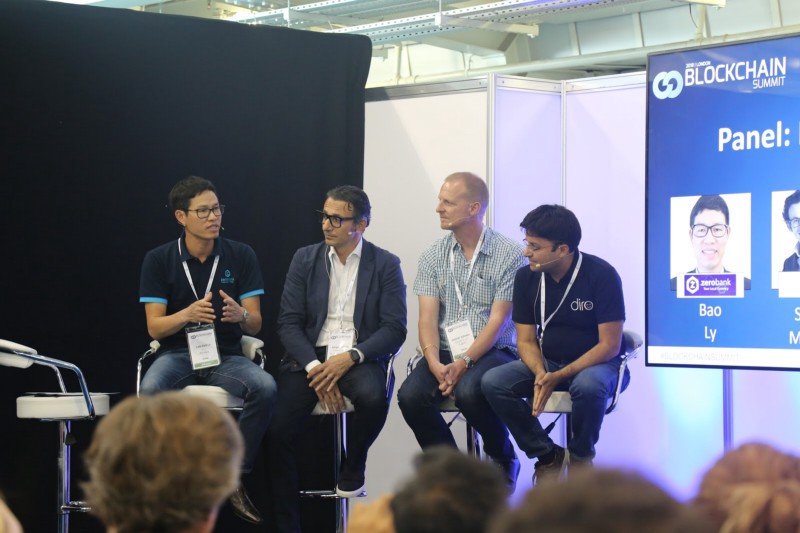 The KYC and blockchain panel discussion with Dr. Bao as one of the key speakers is among many other interactive learning sessions and inspiring speeches at the Blockchain Summit London. The panel looked at 3 main aspects:
What challenges can blockchain solve for KYC?
Improving adherence to KYC rules
Changing how businesses think about identity
KYC (Know Your Customer) is a process to identify and verify the identity of clients. It's a widely used and required process in financial institutions by which they obtain detailed customer's information such as their name and address while opening a new account or starting business with a client.
What challenges can blockchain solve for KYC?
Traditional KYC systems at current financial institutions have a centralised database of users and this data is updated each year. Therefore, this is a redundant process while considering all institutions together. This process is frequently done manually with a 4-eye check, which is not only time consuming but also error prone.
Some major institutions have to face the KYC challenge as well. Due to successive acquisitions, they can have different KYC systems, which are, unfortunately, not really inter-connected.
Applying blockchain into the KYC process may become an effective aid for banks as it helps prove the identity of customers more quickly and efficiently. With blockchain-based KYC, instead of giving raw information to an institution, users can (1) construct their profile by themselves, which is encrypted on the blockchain, (2) increase the profile rating with their daily activities, and (3) allow access to their profile when asked by institutions. Users become the owner of their data in this case. Their KYC profiles are constructed once and reused as they want.
How does this change how businesses think about identity & KYC?
Everyone believes that KYC must be standardised globally and across different sectors so it will be easier to share information. We also should think about applying AI in making KYC a completely automatic process instead of verifying user's data manually.
Moreover, instead of constructing its own KYC process, an application or institution can use a third-party KYC service that is much more specialised and already covers a large portion of users. In this model, there is also a change of ownership of user's data: it is the user who owns his or her data, not the financial institution.
How to apply KYC into blockchain-based applications?
In many fields using blockchain technology, particularly finance-related applications, the KYC process is not always appreciated due to its sluggish legalisation. For example, the holders of Bitcoin are not easily identifiable, according to Dr. Bao. Many tech innovators underestimate KYC and hesitate to apply KYC in their blockchain-based applications.
However, we should be aware that cryptocurrencies will certainly be regulated in the near future since governments and regulators are actively working on this issue. So, Dr. Bao suggests that start-ups working on blockchain need to immediately design KYC in their systems in order to avoid legal issues or other complications in the future. Noticeably, in the finance sector, the compliance puzzle is very difficult and takes up a big part of financial institution's expenses.
Source: https://vietnamnews.vn/the-future-of-know-your-customer-kyc-with-blockchain-technology-shared-by-zerobanks-cto-dr-bao-ly/416