There is no ICO project like ZeroBank in the money exchange and remittance market. Why? Known as the first and only system that applies blockchain technology, smart contract, the sharing economy model, ZeroBank will effectively resolve the problems of cost, coverage and compliance of the current market.
Via ZeroBank, all transactions are completely unbanked and can be done in a much shorter time, and come with lower fees. So, ZeroBank can provide a decentralized money exchange system without depending on any authority with absolute power like the traditional bank and remittance system.
Let's dive in to know why ZeroBank can make a break-through in the traditional money transfer methods as well as rise above other projects that are using blockchain and cryptocurrencies for remittance.
The problems of traditional money exchange and remittance industry
Numerous problems have been found in the current money exchange and remittance industry whilst the intermediaries, which are the banks and MTOs, are the root cause of all these issues.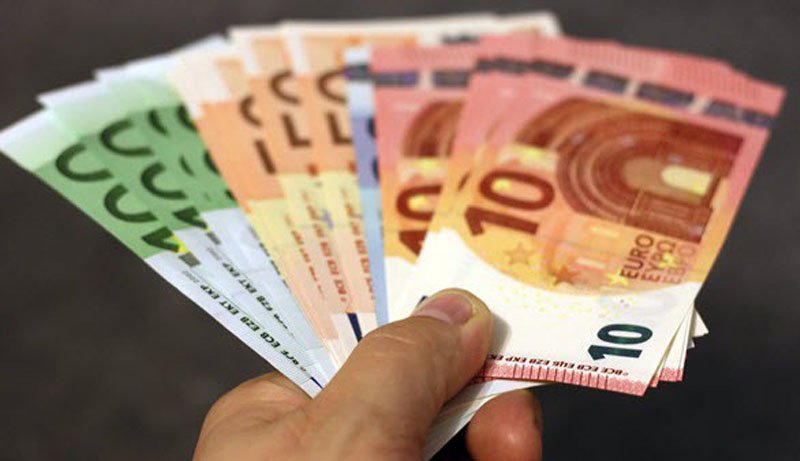 Imagine living overseas and you want to send home money. Commonly, you'll be looking for a bank or an MTO (Money Transfer Operator) to do so. However, since the banking systems and similar money transfer models are inefficient, especially in terms of non-commercial money transfer, you'll have to pay a premium service fee. The same situation happens when transferring less common currency, even with higher costs. Moreover, waiting time for a money transaction to be completed can be a few days.
So, how can ZeroBank resolve the problems lying within the traditional money exchange and remittance industry? What will ZeroBank team do to truly make its service work in the real world and guarantee its legality? Let's check out the highlight advantages that mark ZeroBank "an innovative and unrivalled feasible ICO project in the money exchange and remittance world"!
#1 — Transaction within ZeroBank can be done anywhere, anytime, and with any currency
The era of "no bank, no money exchange" is gone. Currently, with the appearance of cryptocurrency, you can exchange and transfer money freely, wherever you are and whenever you want, even if you're in a rural village with no bank on sight. Moreover, in the event of exchanging with uncommon currency, users can still exchange to more common currency like U.S. dollar, without bearing the astronomical exchange rate fee.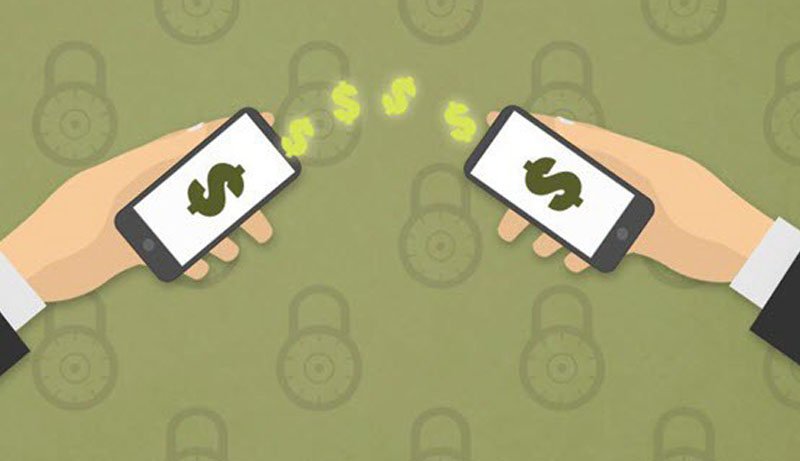 Legal issues are always a big hindrance when exchanging or transferring money across countries. That's why bank institutes operating in foreign countries will have to raise their service fee in order to cover the cost of abiding governmental laws.
Understanding this puzzle of compliance in the banking system, ZeroBank advisory team carefully reviews all legal frameworks in the countries where ZeroBank operates and guarantees that ZeroBank will fully comply with each government's policies. ZeroBank truly solves the legal problem when applying blockchain technology to make the system decentralized and sharing economy to get people involved in that chain. It is the crucial thing that enables ZeroBank to be the most achievable unlike any other projects that claim to connect and create an online, multi-banking system or through telephone services which are near to impossible.
Moreover, ZeroBank combines the " on chain" and "off chain" factors to make the process more accessible to all users. "On chain" factor means utilizing technology to solve many parts of our servicing process automatically while "off chain" means to manually and directly facilitate such transactions.
We develop an effective Anti-Money Laundering and Know-Your-Customer system which particularly adheres to applicable laws and regulations to prevent money laundering and terrorism financing. At the same time, we ensure that users in ZeroBank ecosystem are not subject to such cost related to our own service operation.
Additionally, with the use of blockchain technology combined with smart contract, each transaction in ZeroBank is protected and verifiable. Any suspicious transactions can be easily traced and reported. Therefore, compliance can be more conveniently executed and compliance costs can be minimized for ZeroBank users.
#2 — There's no limit in ZeroBank ecosystem, bringing growth to its community.
There's no limit to users participating in ZeroBank ecosystem. ANYONE can join ZeroBank as an agent, either taxi drivers, tour guides, hotel receptionists, store retailers or students. Theoretically, ANYONE can earn extra income from ZeroBank transactions. They have more means and resources to earn money to improve their life quality.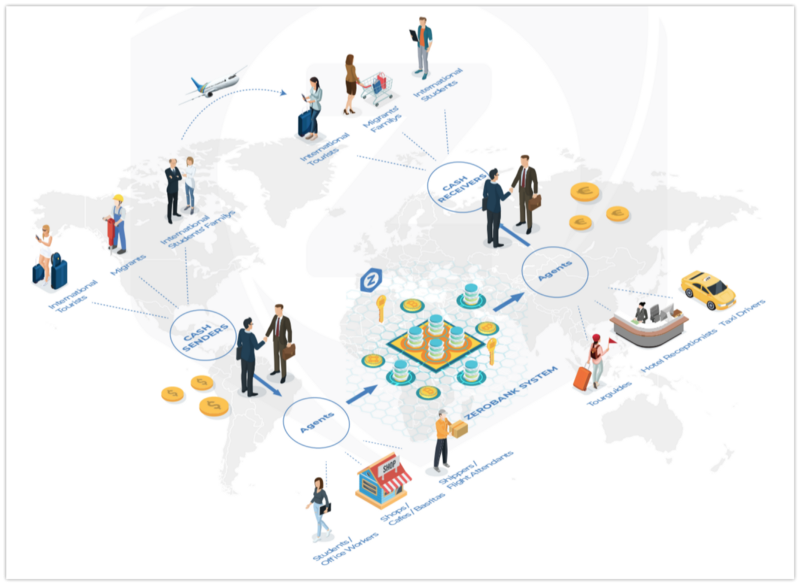 ANYONE can also use ZeroBank to send money or receive money anytime, at any place they want, which is the reason why ZeroBank can spread widely in a short time across nations.
Our mission is beyond cutting all excessive intermediary costs from the current banking and money transfer organization systems. Our goal is also to bring opportunities back to the community.
#3 — ZeroBank has a dynamic team of experts in related industries
Led by a core team of banking IT experts as well as influencers in the remittance and money exchange field, ZeroBank is set straight on its way to success in the real world. Our team has the professional expertise in the market, business experiences from around the world at multi-million dollar banking and finance institutions.
Our banking IT expert, CTO Bao Ly Van has an extensive experience working as a consultant and architect for BNP Paribas Fortis, AXA Investment, and HSBC Global Banking and Markets. He had just had his spotlight at one of the world's biggest blockchain summits in London with an impressive knowledge sharing session about KYC and blockchain application.
ZeroBank's CEO Kai Yee Goh is also a serial entrepreneur, investor and director in the field of money transfer and payment, having held business development and strategic roles in Transfast, United Financial Group, Paypal, Harte-Hanks and Western Union.
With other passionate technologists, entrepreneur talents and professionals in the banking and finance industry, ZeroBank is guided through a careful planning to execution. We can't wait to bring you world's best money transfer and exchange service without any boundary or interference of the third-parties, language barrier or dimension hindrance.
Want to know more about ZeroBank? Follow our latest updates here:
Telegram Community: https://t.me/zerobank_cash
Telegram News: https://t.me/zerobank_news
Facebook: https://www.facebook.com/zerobank.cash/
Twitter: https://twitter.com/zerobank_cash
Website: https://zerobank.cash/