ZeroBank team is pleased to announce that we've been receiving much support and attention from the community. Thanks to you, ZeroBank has achieved many milestones before our official Whitelist presale!
ZeroBank raised $4,000,000 in our private sale

This week, our private sale has reached U.S. $4,000,000. This is equivalent to 81,000,000 ZB tokens sold. After receiving remarkable scores from ICO rating agencies for ZeroBank project, numerous applications have been sent in to join our Private Sale.
To be specific, in the past 2 weeks we have received nearly 1,000 applications from those wishing to participate in early contribution with a minimum 10 ETH each.
Impressive, isn't it? With $4,000,000 of token value sold BEFORE our official Whitelist presale, if you want to join in our rapidly growing project, join our Whitelist now!
ZeroBank reached consensuses with popular cryptocurrency exchange listings — BINANCE, HOUBI, OKEX, IDAX, and XSTAR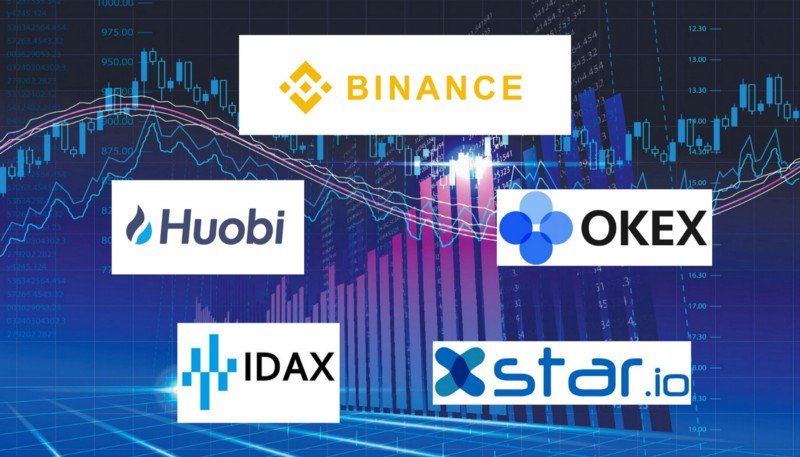 ZeroBank is gearing up its public presence by bringing ZB tokens to different trusted cryptocurrency exchange listings. We are in agreement towards long-term cooperation with the top cryptocurrency trading platforms such as BINANCE, HOUBI, OKEX, IDAX, and XSTAR.
BINANCE, HOUBI, and XSTAR are the world's leading trading platforms which provide professional and trusted cryptocurrency trade service. OKEX is a multi-cryptocurrency exchange platform which is well-known among professional traders. And IDAX is known for its secure technology protection, smooth transaction, strict process of currency checking, local policy support and fixed asset support.
Stay tuned for our latest updates on ZeroBank tokens listed on these trading platforms!
ZeroBank is expanding strategic regional partners portfolio aggressively

Since our debut, we have come into strategic partnership with many prominent regional strategic partners, including QFPay (China), Bac A Money Transfer (Vietnam), M4M Asia (Hong Kong), Ameertech (Singapore), AlphaWhale Capital (Singapore), etc.
With the support of the big players in the fields, especially QFPay which is a popular mobile payment and technology service provider serving over 1 million+ merchants across Asia, executing over 500 million mobile payment transactions in the last 6 years, we believe that to enlarge ZeroBank network and bring our product to a sizable community is significantly amplified.
ZeroBank project is rated as a reputable and promising ICO project

You may already know, ZeroBank was granted top scores on trusted and professional ICO ranking agencies. We got 4.5/5 on ICObench and 4.47/5 score on ICOholder. ICOmarks gave us a score of 9.3/10. COINcheckup also rated us 4.58/5. And last but not least, we ranked 4.6/5 on TrackICO.
These scores given by ICO experts emphasize the potential of ZeroBank to be the first money exchange and remittance platform that can revolutionize the current market by providing quicker, more secure, and more convenient service with lower costs.
ZeroBank got featured at different blockchain forums around the world
Our team did not miss the chance to introduce ZeroBank to the world by attending different blockchain conferences and exhibitions. We had our first public introduction at Blockchain Festival by Houbi in Vietnam. We became the sponsor and opened our Roadshow at "Blockchain Forum — Vision and Development" — the most prominent blockchain event in the country so far.
The most noticeable event we've attended so far is the Blockchain Summit London — the no.1 impactful blockchain conference in the world, attracting more than 2,500 industry leaders, tech innovators and investors.
ZeroBank project is introduced to the public not so long ago, yet we are gaining substantial popularity in the field of money exchange and remittance service.
Here's what you need to do next:
Join our WHITELIST PRESALE with up to 50% BONUS which starts from 9:00 AM July 10th GMT+8.
JOIN NOW: https://zerobank.cash/