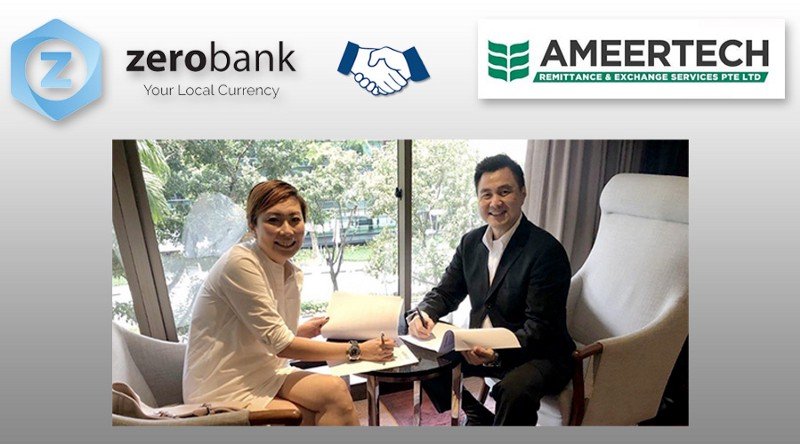 Since launching, ZeroBank has moved at rapid speed to secure exchanges with prestigious partners. We have just got a new companion on our way of building a prosperous ICO project in the money exchange and remittance market. This time, we introduce our new partner — AmeerTech, a credible remittance and exchange service provider based in Singapore.
Since 1998, AmeerTech Remittance & Exchange Services Pte. Ltd. has paved its success in remittance market by providing fast, reliable and affordable remittance services as well as competitive currency exchange rates to meet diverse customers' needs.
Currently, AmeerTech is using the system of MoneyGram. Recognizing the limitations in the non-commercial remittance and money exchange market, especially the 3C problems which are cost, coverage and compliance, Ammertech has come into partnership with ZeroBank for better solutions to these issues and delivering better services to millions of its customers.
Working closely with AmeerTech marks our team's next step in ZeroBank's development. Our collaboration is a huge boost in making ZeroBank a promising service for Singapore's remittance and money exchange market. ZeroBank team recognizes numerous potentials to grow our service in Singapore since the country has a free market economy with impressive growth as well as a pool of potential agents for ZeroBank's system.
For ZeroBank team, this invaluable partnership is expected to reinforce our application of blockchain and smart contract technology into the ZeroBank's regime. This regime is where people can not only send & receive money but also exchange fiat money using reliable ZeroBank tokens by themselves.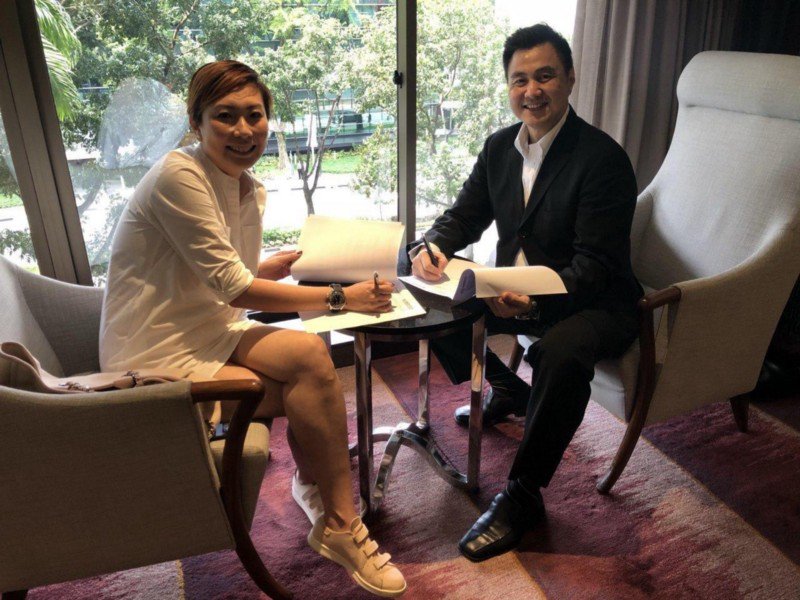 About AmeerTech Remittance & Exchange Services
The Singapore-based AmeerTech company was founded in 1998, operating in money changer and remittance services. The company is known for its secure payments, fast services and favored exchange rates.
Latest ZeroBank partnership announcements:
In Vietnam, we partner with Bac A Money Transfer — a subsidiary of Bac A Bank which has more than 20 years of providing safe and trusted banking services for individuals as well as enterprises.
In Singapore, we partner with AlphaWhale Capital — one of the market-leading investment funds in the Fintech and cryptocurrency market.
In China, we partner with QFPay Technology Corporation — one of the largest payment gateways in China.
In Hong Kong, we partner with M4M Asia — a micro transaction processing company whose statement is "to bring money transfers online — making the whole process quicker, easier and more secure".
We'll keep you updated with our upcoming partnerships soon! Stay tuned !
Follow us on other channels to get the latest news:
Telegram Community: https://t.me/zerobank_cash
Telegram News: https://t.me/zerobank_news
Facebook: https://www.facebook.com/zerobank.cash/
Twitter: https://twitter.com/zerobank_cash