Since ZeroBank's debut, it has never been this HOT!
We are pleased to announce the closure of our Private Sale with a total of 125,000,000 ZB tokens SOLD which made us officially surpass our SOFTCAP.
And here is the next big news you have been longing for:
No more waiting! ZeroBank PRE-ICO is HERE!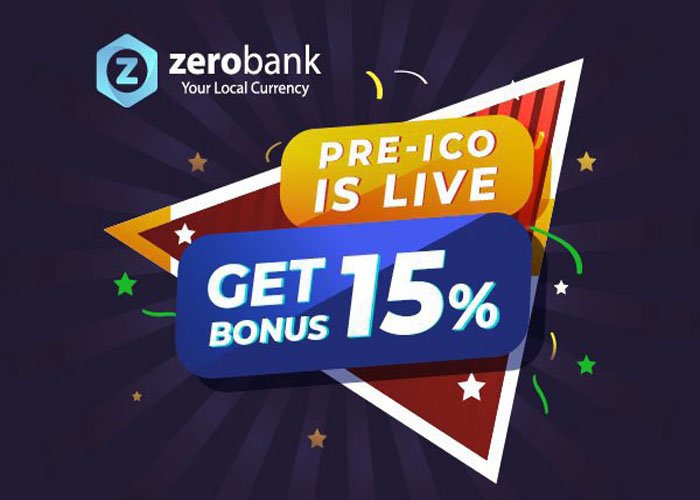 Pre-ICO time: from 12th July 2018, 00:15 AM to 30th July 2018, 23:59 GMT+8 ​

Minumum contribution: 0.1ETH

Bonus at: 15%
Why should you participate in ZeroBank PRE-ICO?

ZeroBank is the most feasible ICO project in 2018 in the money exchange and remittance market utilizing blockchain, smart contracts and sharing economy

ZeroBank is guided and developed by banking and finance experts, entrepreneurs who have advanced knowledge as well as business experience in the remittance industry.

ZeroBank targets a promising and growing market, especially the tourism industry with 1.3 billion international tourists arrivals worldwide annually.

ZB tokens are more than just one kind of encrypted currency. After the ICO, you will be able to exchange ZB tokens into fiat currency or trade them on reputable cryto-exchange platform such as BINANCE, HOUBI
We are one step closer to a new world of money exchange and remittance! It's time for you to join our revolution!
JOIN PRE-ICO NOW: https://ico.zerobank.cash/