While the rest of the USA is covered under a blanket of snow or sitting in the ditch after just sliding off the highway, I'm walking around nature preserves in South Florida. Yes, this counts as showing off. It's been raining a lot lately, which means the canals and ponds and preserves are full of water. And life. A couple months ago we came to this same park (Green Cay Wetlands) and all the water you see now was...not there.
---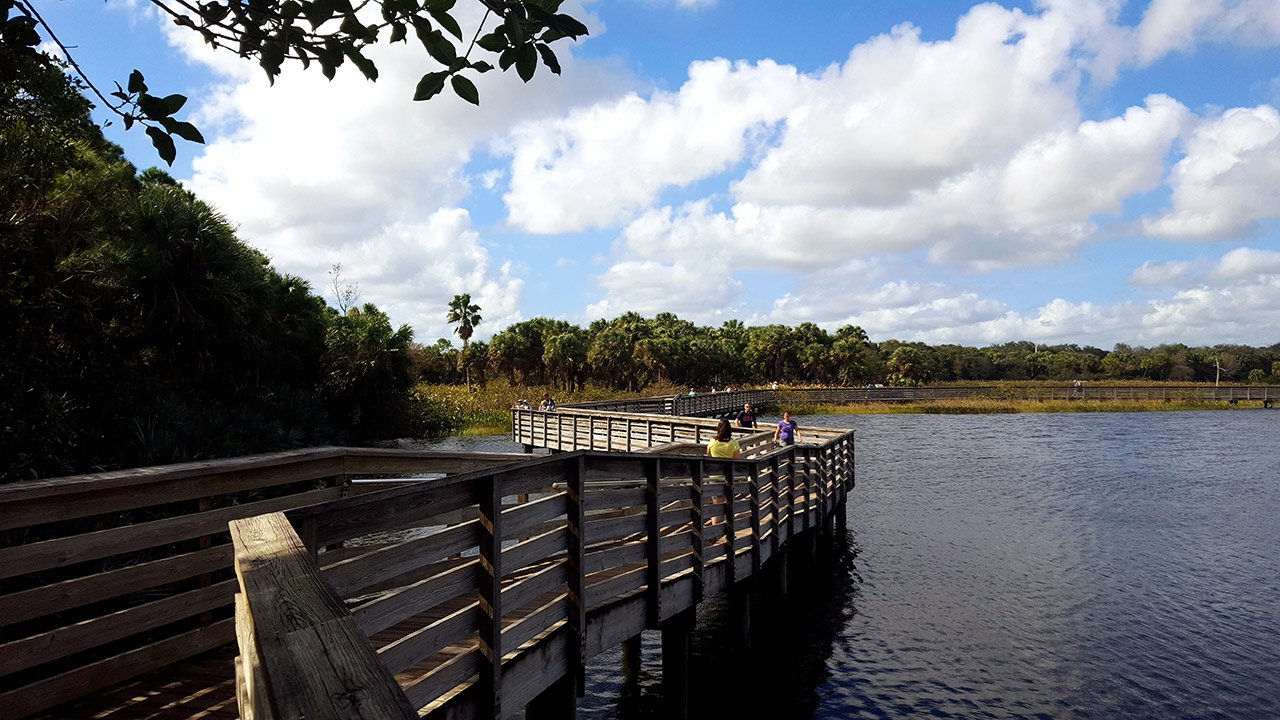 A long set of boardwalks and paths greet us. Wife in yellow shirt ahead has not noticed I paused to take a photo.
---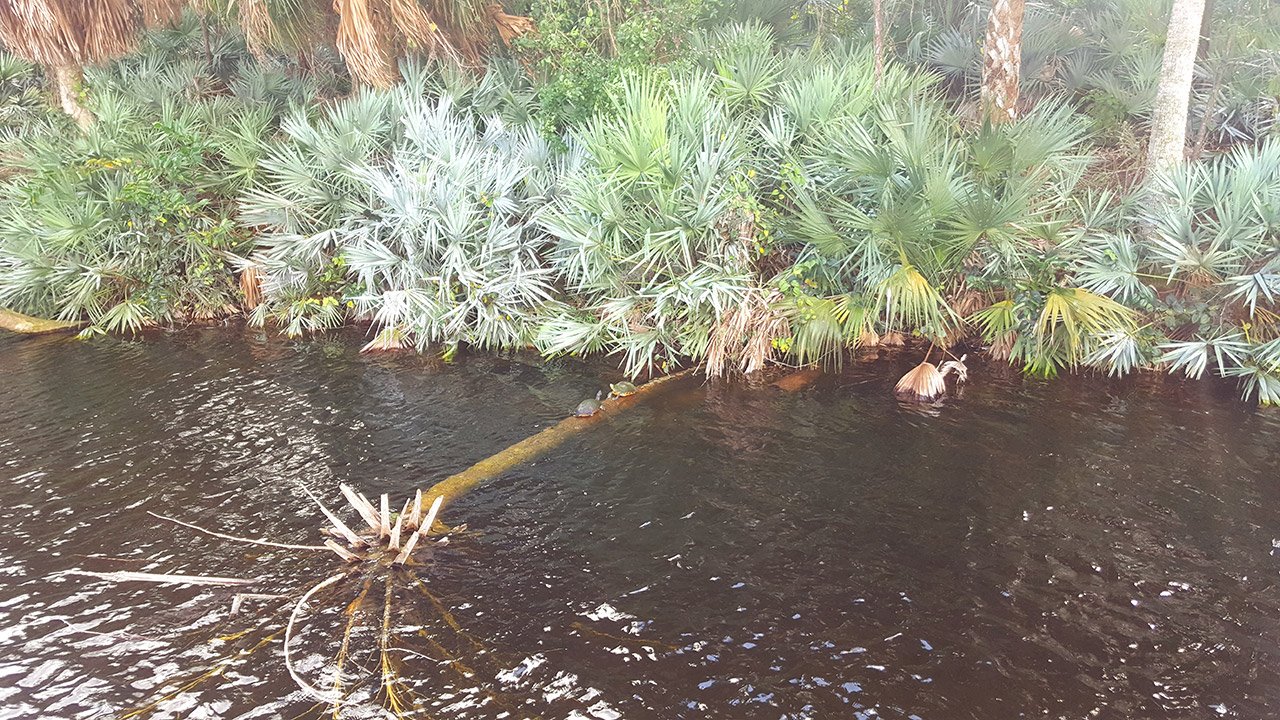 Dueling turtles! They had a bit of a standoff going on, but neither seemed to mind.
---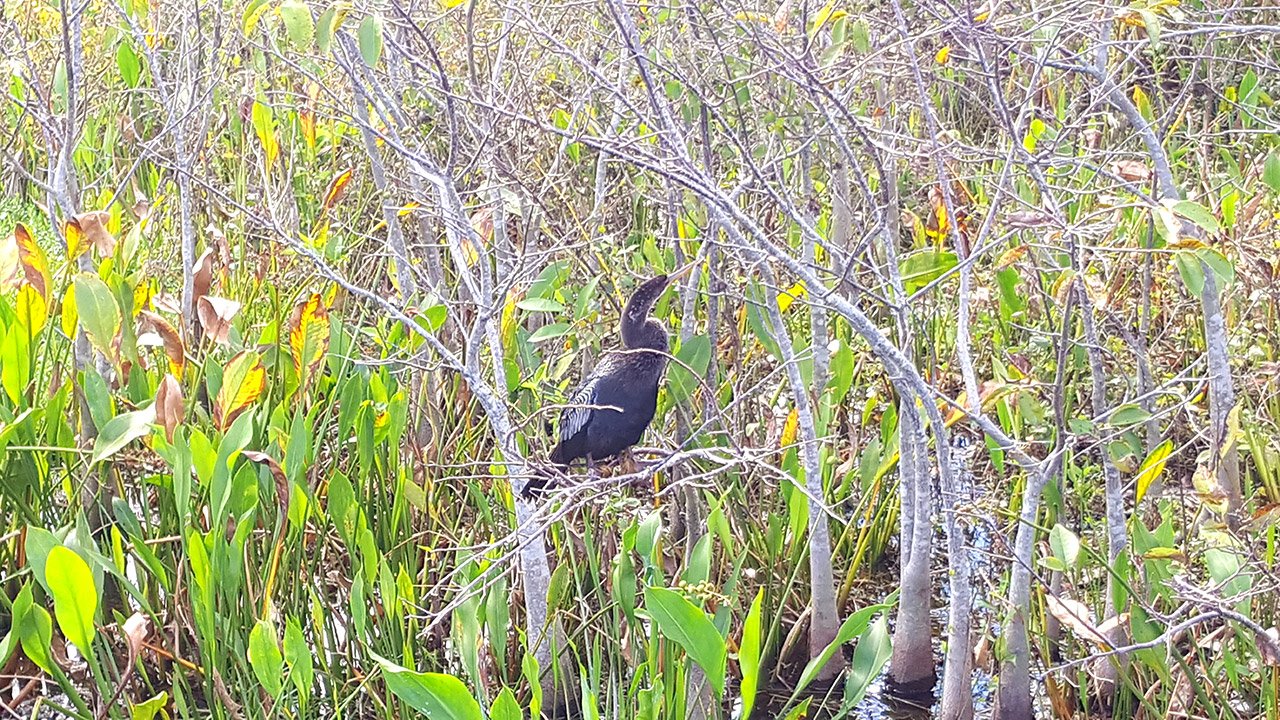 I'm no bird watcher, but there were a lot of birds to be seen. And I watched them. So...maybe I am a bird watcher?
---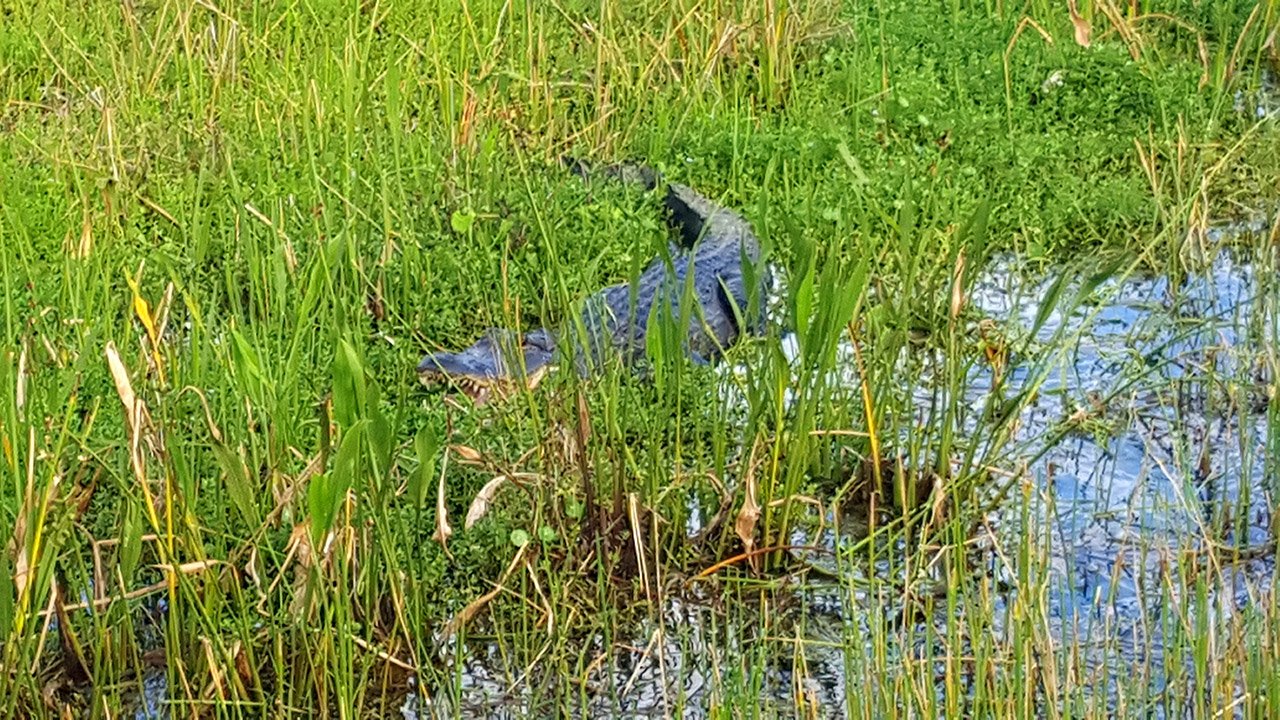 Quite a few alligators around as well. This guy was sitting in the greenery with his mouth open. Maybe waiting for a bird to accidentally walk into his mouth?
---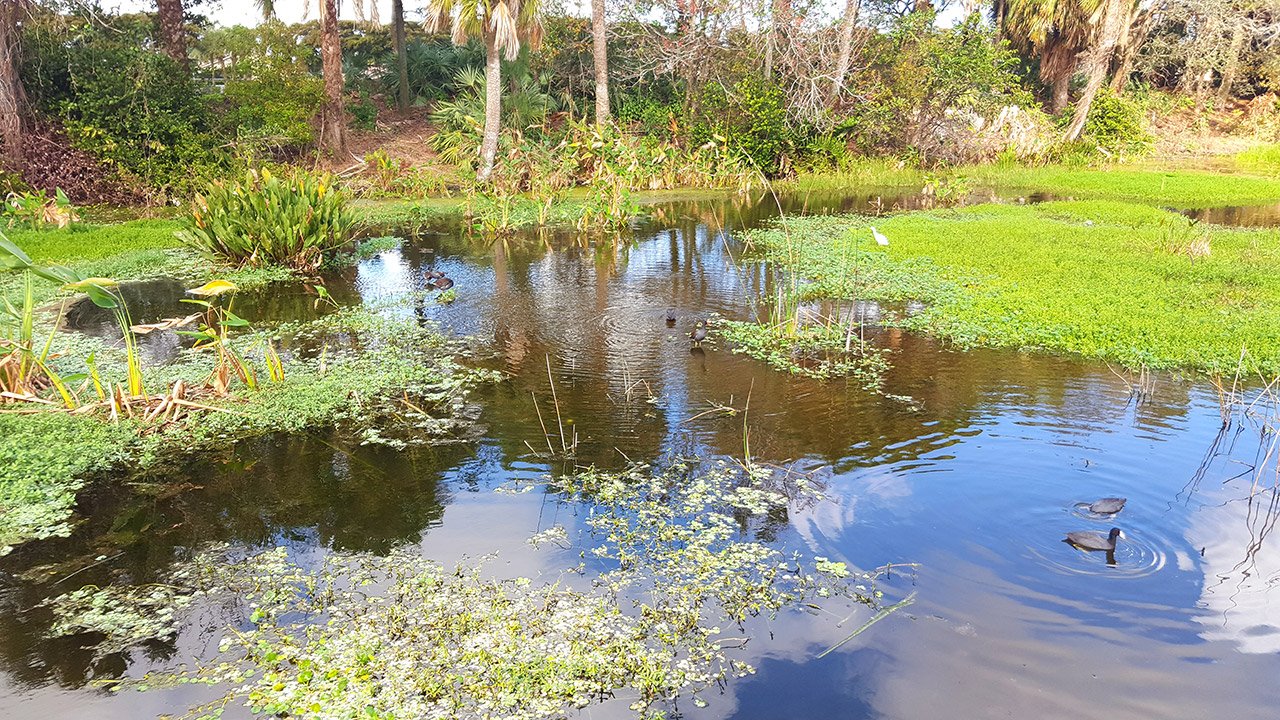 An abundance of green stuff, wet stuff, and feathered stuff.
---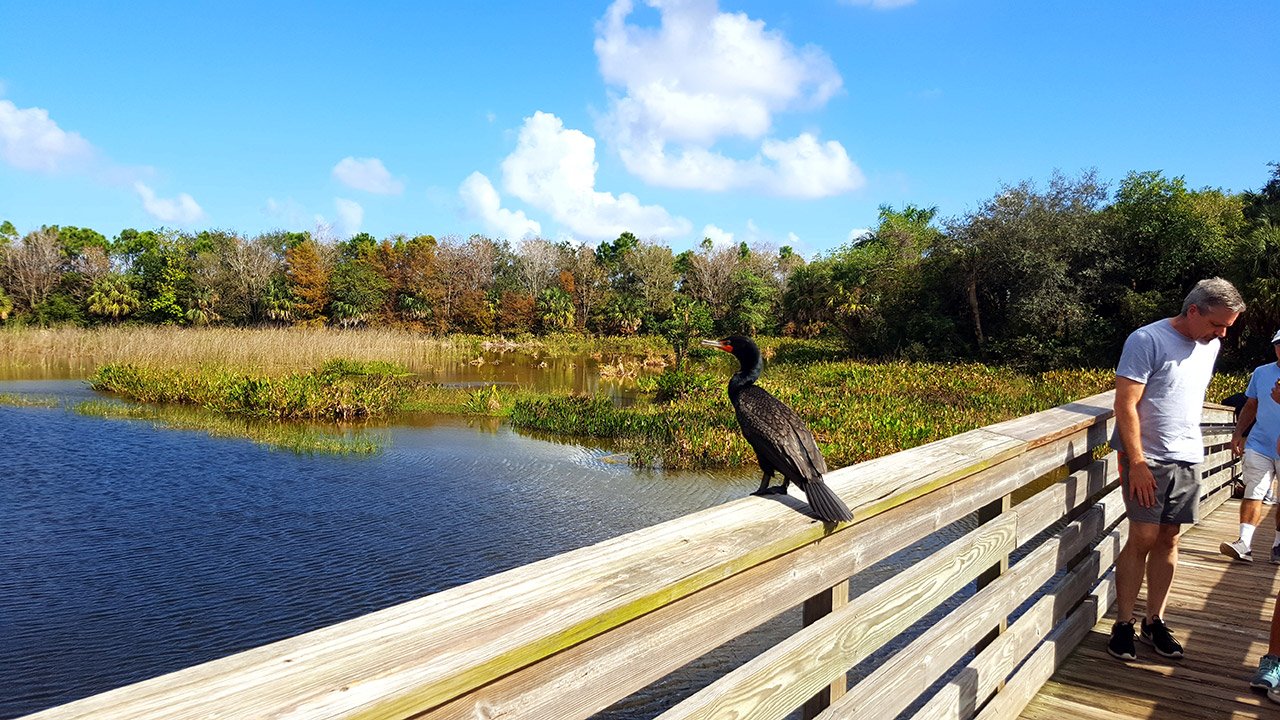 Well, hello. This particular guy (a cormorant) kept an eye on everyone walking past, enjoying the attention.
---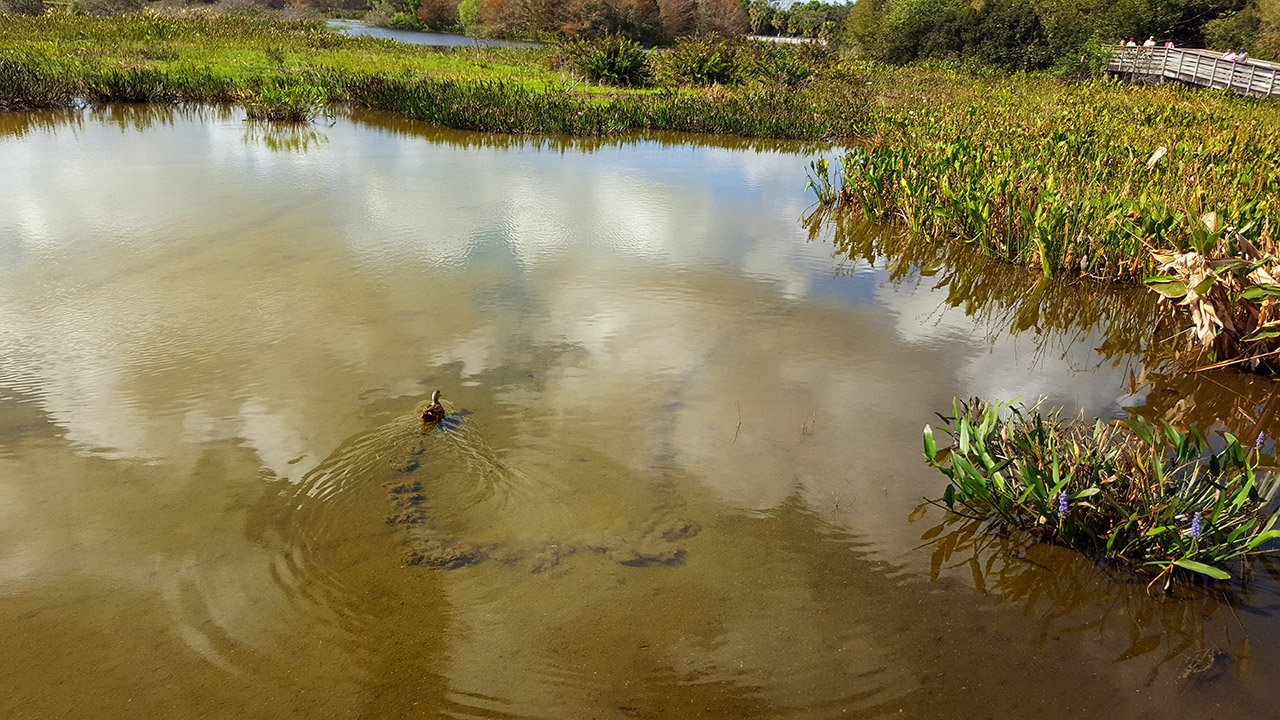 And some generic ducks. Well, one duck. He was scooting towards us, then saw we were looking at him then turned around and scooted away from us.
---
A good day to be outside and walking around.

---
Posted from my blog with SteemPress : http://negativerealm.com/no-snow-in-south-florida-walking-around-green-cay/
---