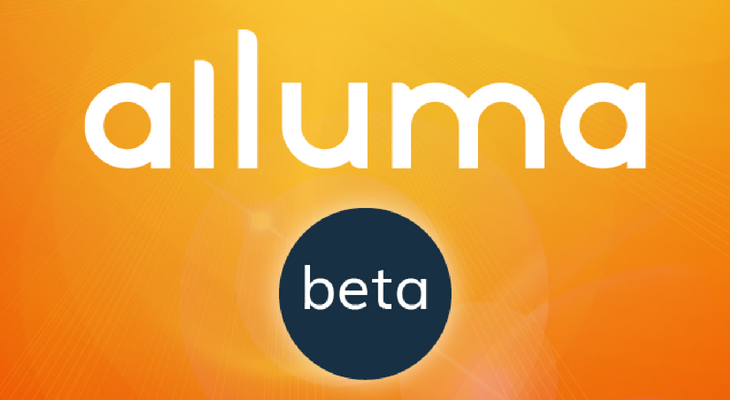 Over the past several months, our team has been pushing incredibly hard to build a best-in-class crypto exchange. We've spent countless hours researching and speaking with traders old and new, organising local meetups in your region, designing an intuitive user friendly interface, building robust security protocols, and securing exchange partnerships to provide deep order books. We have also spent hours in the offices of central bank regulators to understand their concerns and showcase our strong KYC/AML policies that safeguard our users' money.
In short, we're creating a really brilliant product! Don't believe us? Well, here's your chance to try it yourself.
We're excited to announce we are opening our platform for public beta starting at 12:00 PM SGT (GMT+8) on August 2nd, 2018!
UPDATED* You can now sign up for Alluma beta here: https://go.alluma.io/welcome-beta
To celebrate we're giving away $50 USD in LUMA tokens (our native token) to each of the first 500 people who sign up, verify their ID, and make their first trade. We'll be releasing full details in our Telegram community so be sure to join for your chance to be among the first to sign up!
Explore Alluma Beta
Before launching our own native token LUMA, we want to demonstrate the secure and compliant trading platform we have built and share it with our vibrant community. We want you to explore the product before buying the token - that's how confident we are in what we've built.
This means 3 things for you:
1) A chance to trial our product ahead of the crowd
2) Secure a share of our revised community allocation pool (revised upward from 30% to 48%)
3) Help us serve you and our community better
We expect the beta intake to continue throughout the month of August, so, you have plenty of time to show us your love!
Our goal for this beta launch period is two fold:
1. Get community feedback on trading on Alluma
We want to learn how we can improve, how we can grow the product, and how we can serve you better. All our beta users will have a direct line to our leadership team via a private beta Telegram chat. This is your chance to shape your crypto trading experience in a truly decentralised way!
2. Test our processes
We are committed to providing you with a seamless trading experience whether we have 100 traders or 100,000 on the platform at any given time. If something isn't working, we'll fix it during beta.
Beta Token Offerings
With our goals in mind, we will start by offering trading pairs between the following tokens:
Bitcoin (BTC)
Ethereum (ETH)
Ripple (XRP)
Bitcoin Cash (BCH)
Etherparty (FUEL)
We are testing 10+ more tokens as we speak, and they shall be added to our platform during the course of the beta launch period. We are working with some of the world's leading blockchain projects to bring you the best tokens that you want to trade. Our community will be the first to be updated as new pairs get added.
How to keep up-to-date
Be sure to join our Telegram community to get your chance to join our beta and stay tuned for an official announcement soon.
Also, follow Alluma on:
Twitter: https://twitter.com/allumaexchange
Facebook: https://www.facebook.com/alluma
Ps. You can also join our newsletter here: https://alluma.io/