Investing in coins I don't currently have. $100 a week for at least 10 weeks. Giving away free crypto each time I invest.
Week 4 - Vertcoin (VTC)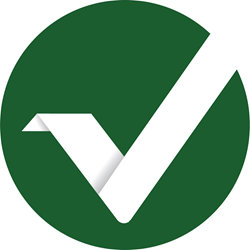 Market Cap - $21,570,916
Price - $0.581678
Supply - 37,083,947 VTC
$100 nets ~172 VTC coins
https://vertcoin.org/
What is Vertcoin?
Vertcoin is a cryptocurrency that is aimed at being... a currency. Usually I prefer coins or tokens that have a specific utility or specified use other than just sending payments, but Vertcoin is one of the few exceptions. The reason? Atomic swaps. Vertcoin will be the first cryptocurrency, along with Litecoin, to experiment with atomic swaps. Atomic swaps are swapping currencies across different blockchains. You can trade Vertcoin for Litecoin straight up without needing an exchange getting in the way and tagging on their fees. In theory atomic swaps should work between any two cryptocurrencies that have both Segwit and Lightning Network implemented. This reason alone is enough for Vertcoin to catch my attention.
But there's more...
First off it's made to be ASIC resistant. This means that you don't have to have specialized hardware to mine it. This increases the security of the network by encouraging a wider distribution of mining power. Anybody can mine Vertcoin with widely available hardware. It's aim from the beginning was to further decentralize the currency.
The development has also focused on privacy by developing stealth addresses. The public blockchain that most cryptocurrencies have is what helps make them so secure. Nodes all over the world are all looking at the same information and agreeing that the transactions are the same. When you create a stealth address, when someone wants to pay you they can use this address to generate a unique key known only to them. When you import them into your wallet using your stealth address, only you and the person paying will know the combination of addresses needed to view a specific transaction.
There is a small team working on Vertcoin but the fact that it has been around for a long time and it had innovative developers was enough to make it my coin this week.
I will be giving away 50 VTC coins. Just leave a working Vertcoin address in the comments by Friday, July 28th and a winner will be chosen at random.
Week 1 - GridCoin
Week 2 - BitBay
Week 3 - WeTrust
Update: u/_whatsthismean on reddit gave me 10 more VTC so I can have a second place!