My entry for the
#amazingnature Contest hosted by @adalger
The Eastern Red-spotted Newt is an amazing little amphibian.
I see them more often in the fall near my cabin and in the shady damp areas in the woods.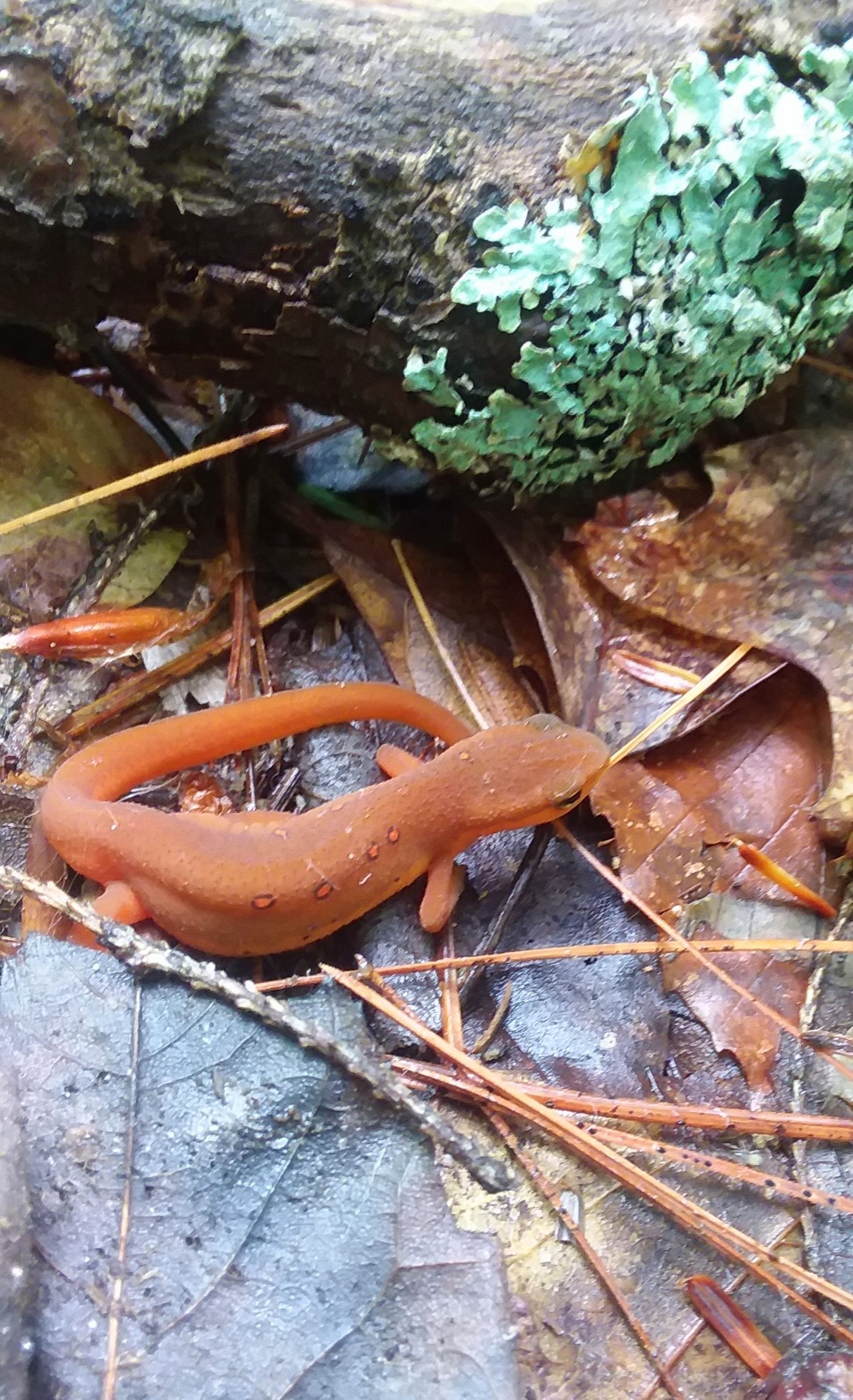 My cabin located very close to a large marsh with 9 acres of just wetlands alone that provides an ideal habitat for them.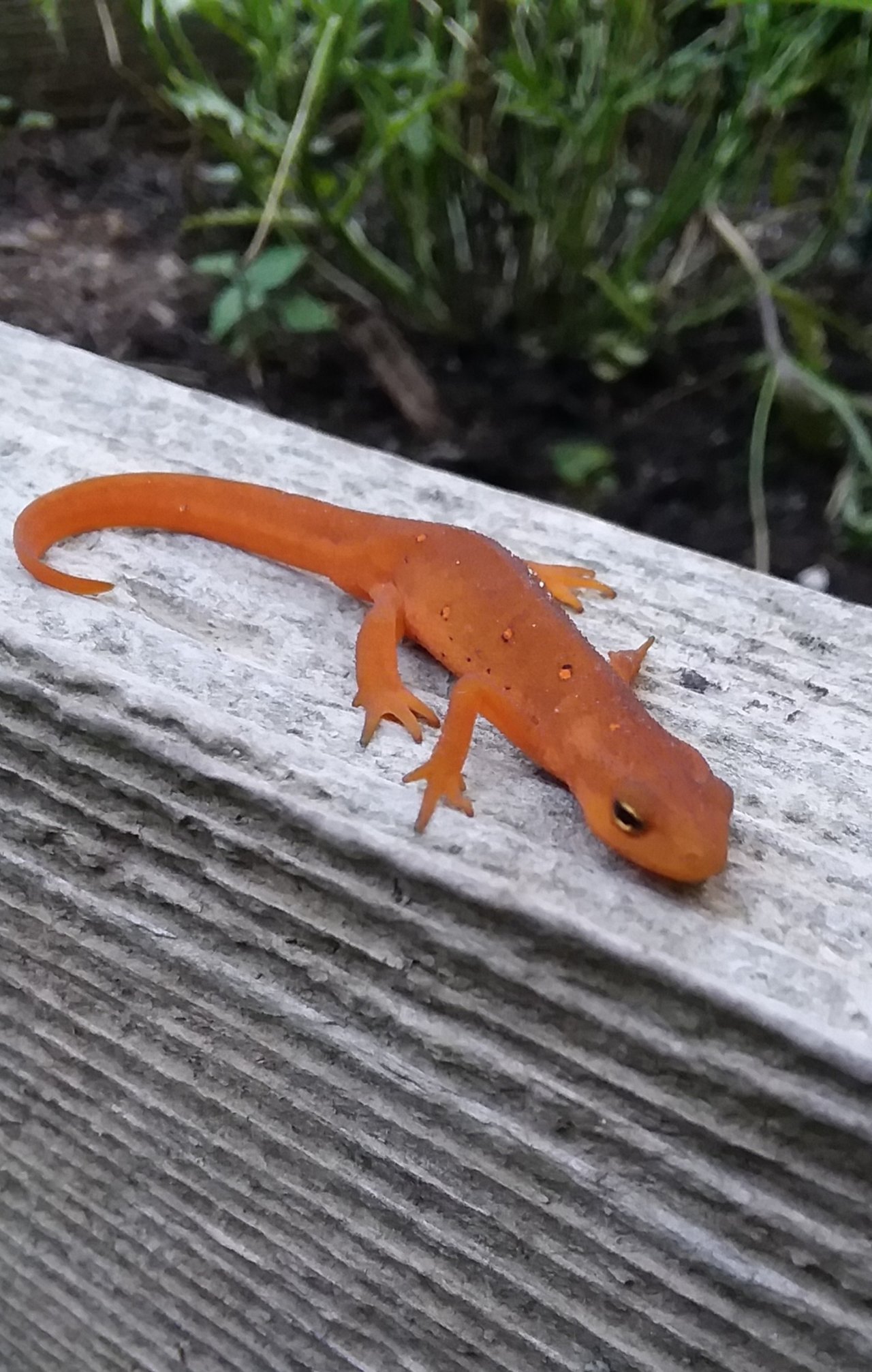 It's not unusual to see them in my garden or moving across my walkway real early in the morning or late in the day. Thank goodness they are so very brightly colored otherwise I could accidentally step on one.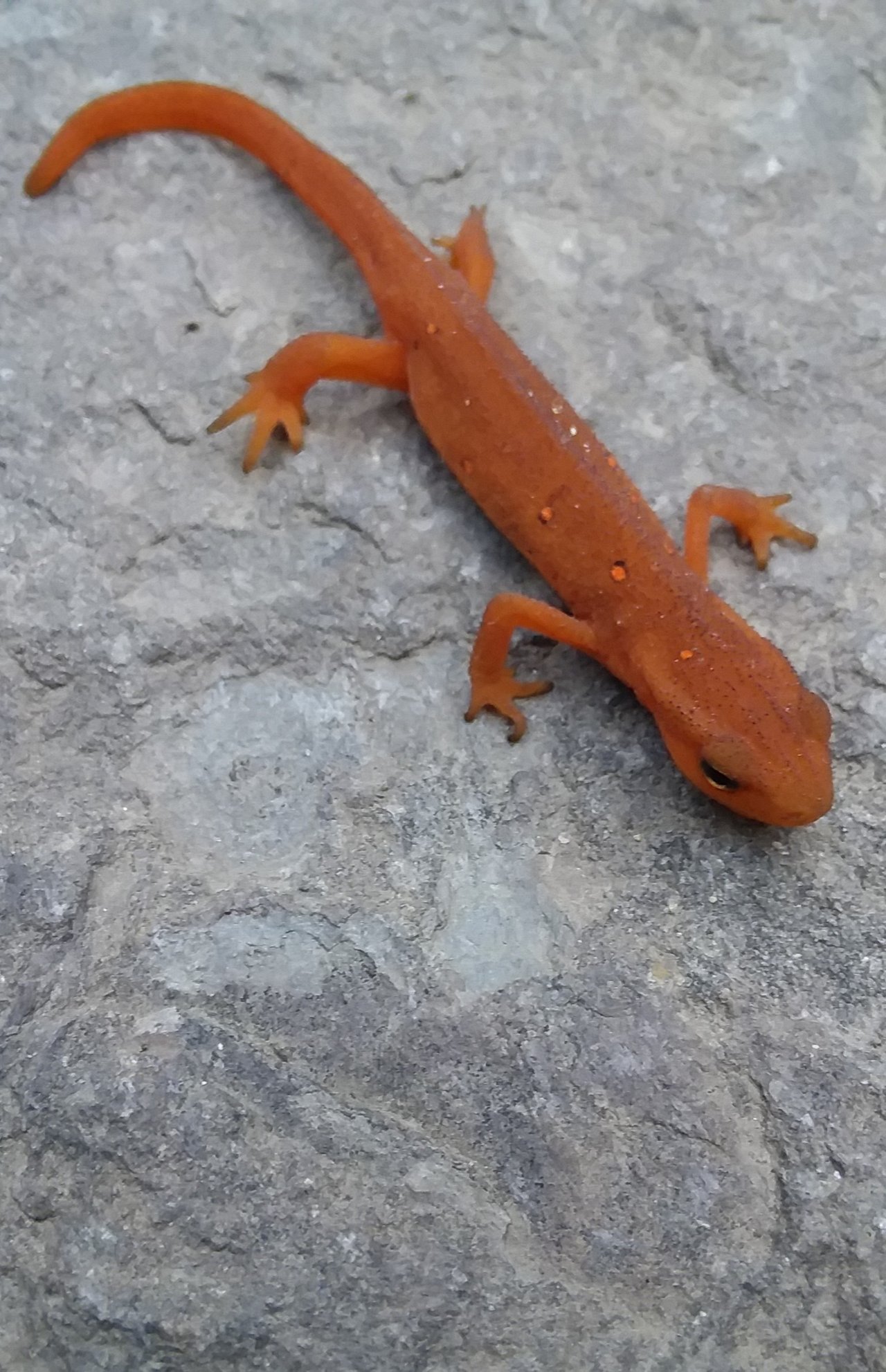 The orange color is a warning to predators. I'm in no way their predator but I'm happy to be able to easily see them.
Truly Amazing nature is when you pause, smile and enjoy seeing a beautiful little Newt.
Photography by
@annephilbrick
🍃🍃