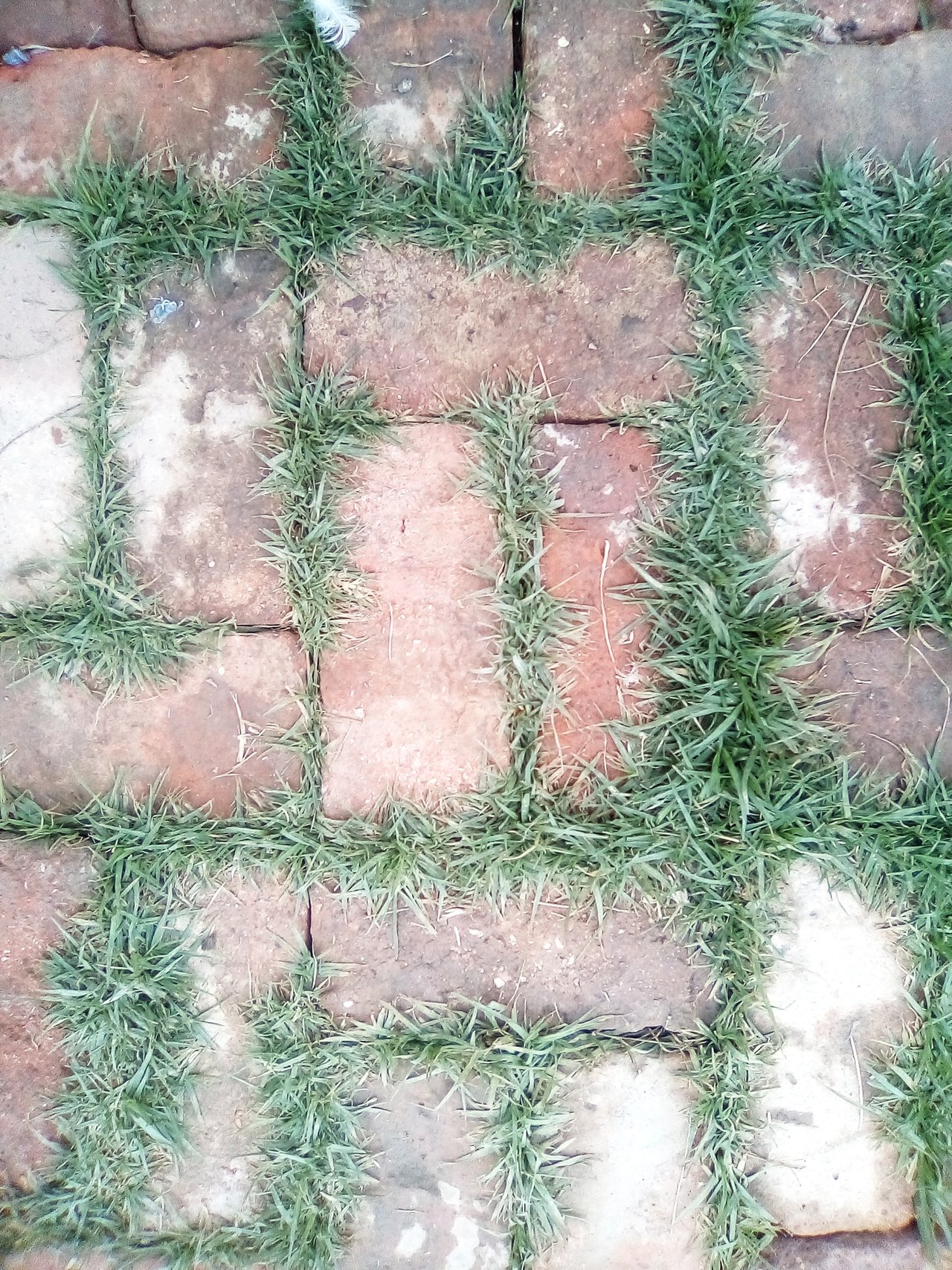 Hello friends, nature lovers, here I am back. You don't have to remove me from any list @adalger because I love photography even if I'm not a professional. I was just working a little to help with the household expenses and that takes me time to publish.
While at home I could see that my daughter made a brick floor to have tables as a dining room outside the house and I noticed how this grass makes its way wherever you have to do to get out and see the sun that is it guide of growth So this beautiful brick and grass mosaic was formed.
And I said to myself: "Why not participate with this photo that shows the tenacity and wonder of nature?" Nature is wise, she knows where to go if she finds an obstacle. Thank you for your call, I was eager to publish. I hope you like this photo as much as I liked it.