Hello friends, nature lovers like me. Congratulations to my friend @adalger for the growth of his project, I hope his success continues every day better. This week I am going to talk to you about a topic that I learned firsthand, I did not read it in any book. Many times we learn more with what we do than with what we read.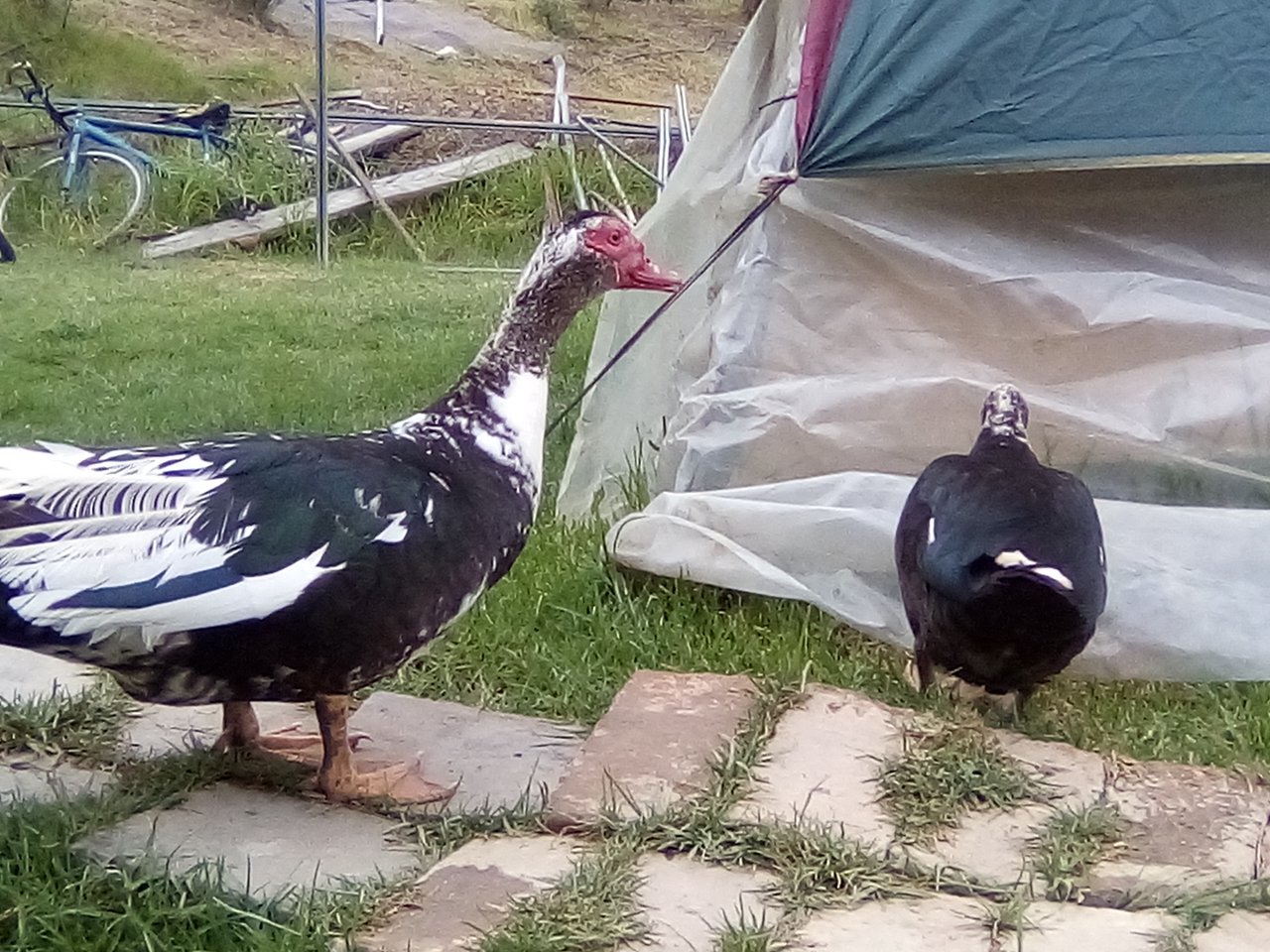 When I arrived at this farm in Colombia (I am Venezuelan) I found these two ducks that are already old and could not have had young. The owners of the ducks asked us to take care of them and if they had baby ducks they would be divided between the two families.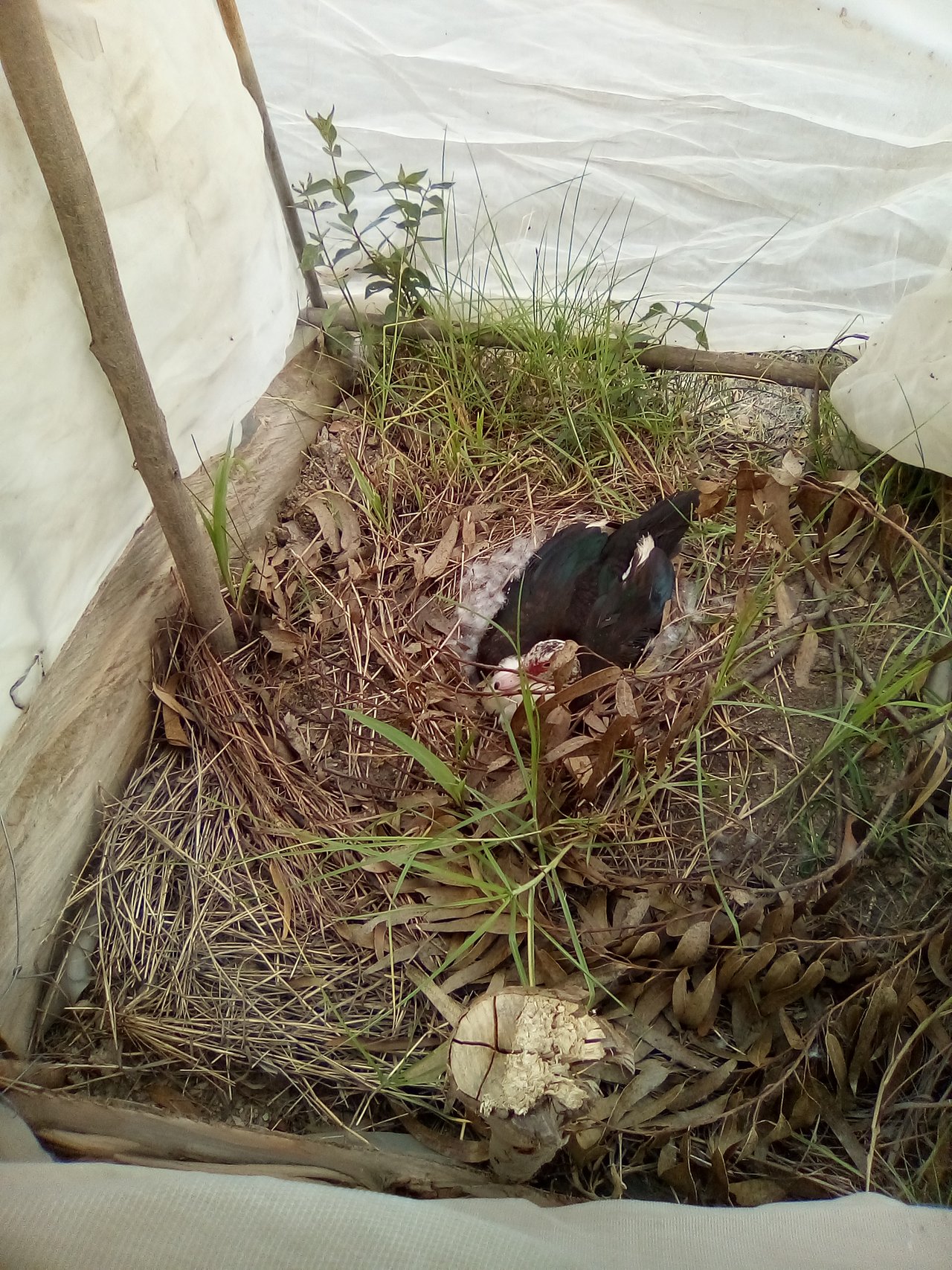 Almost immediately the female began to lay eggs and everyone on the farm (adults and children) was very happy.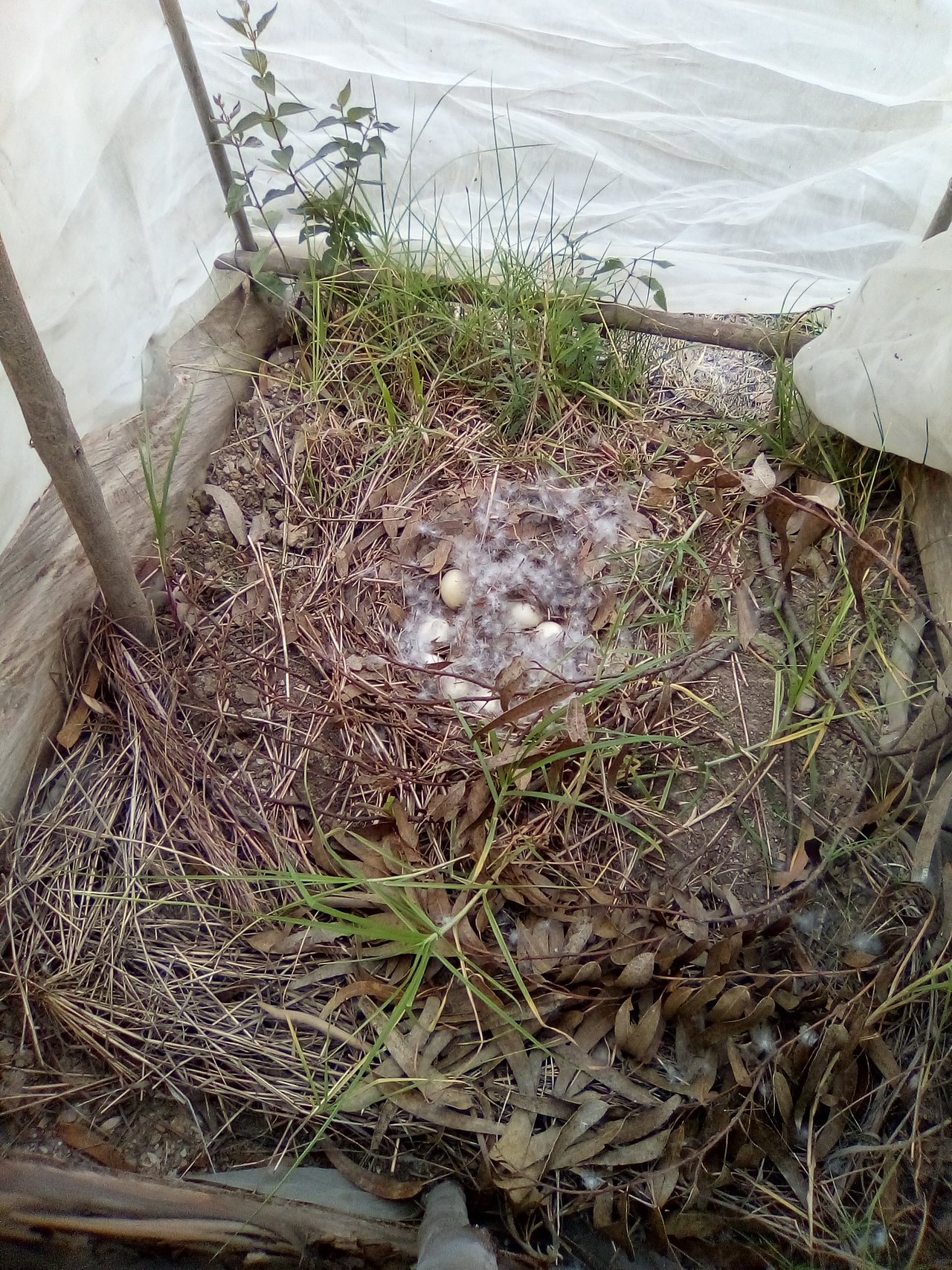 She managed to lay 12 eggs. Taking advantage of the fact that she is looking for food and bathing in the lagoon I took the photo of his eggs since I wanted to know how many she had. As all mothers are very jealous of their children and take care of them a lot, it takes up to 4 days to leave the nest to go out to eat and they do it in 5 minutes or less since they could cool their eggs.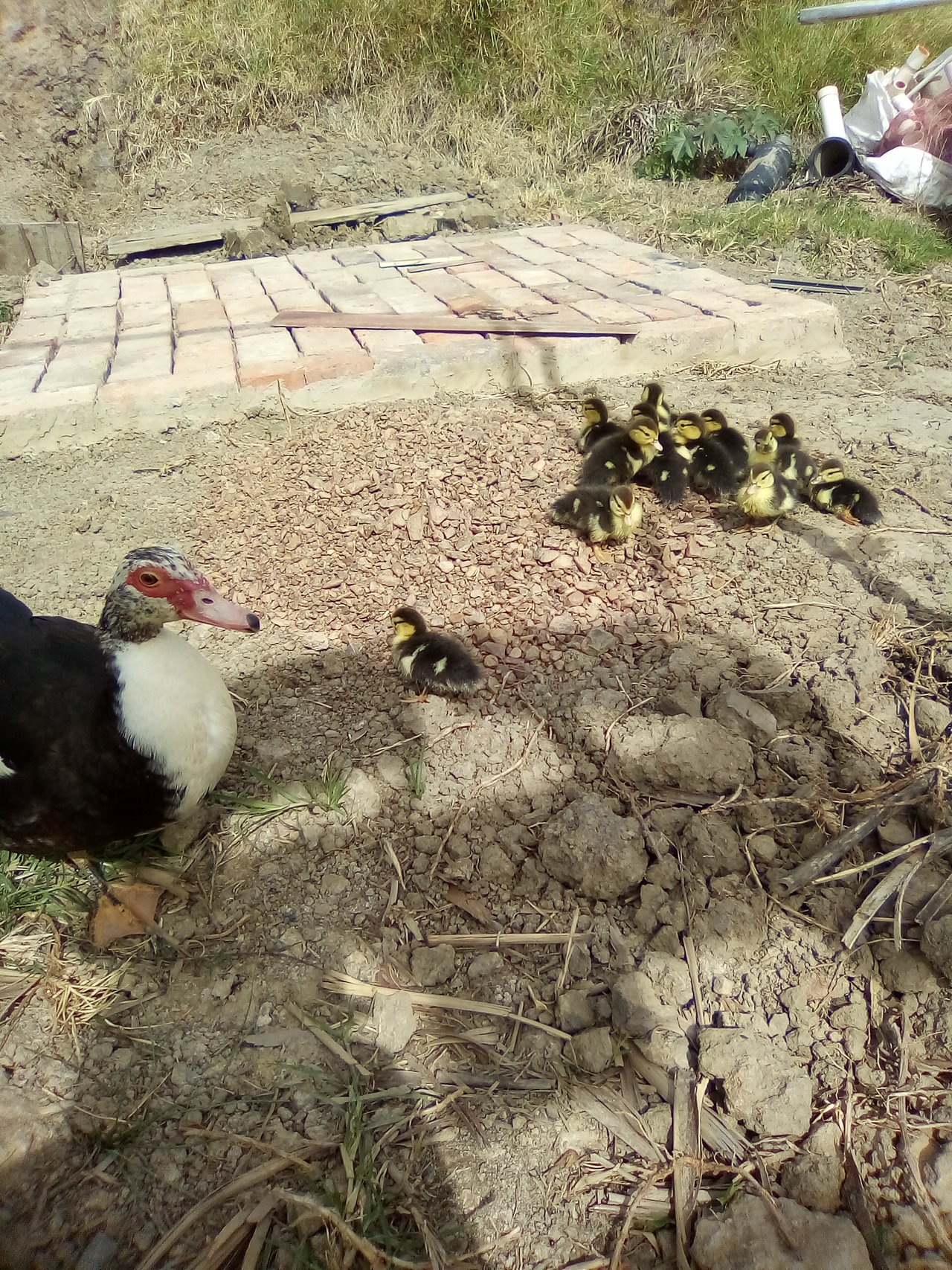 About a month the ducks have left and immediately she takes them on a tour of the farm to show them the place, where they have to go in search of food, to swim and everything they must learn to survive.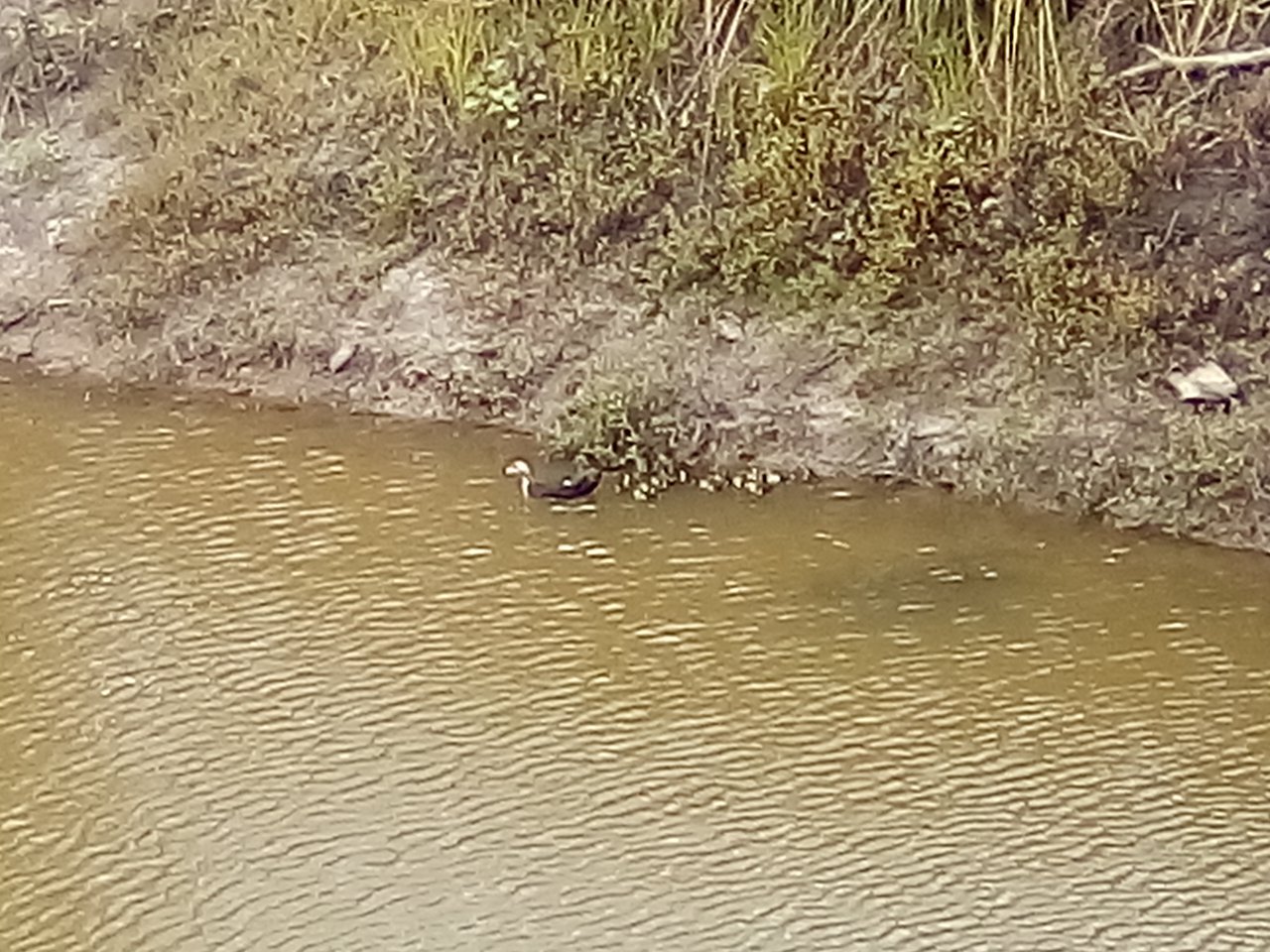 Unfortunately the ducks disappeared and we did not know what had happened to them.
We thought they were the dogs that had eaten them, but we thought we could find the feathers left in place. The bodies were not found until a neighbor told us that the dog was carrying one in the mouth but was dead. Of the 9 there was not a duck left.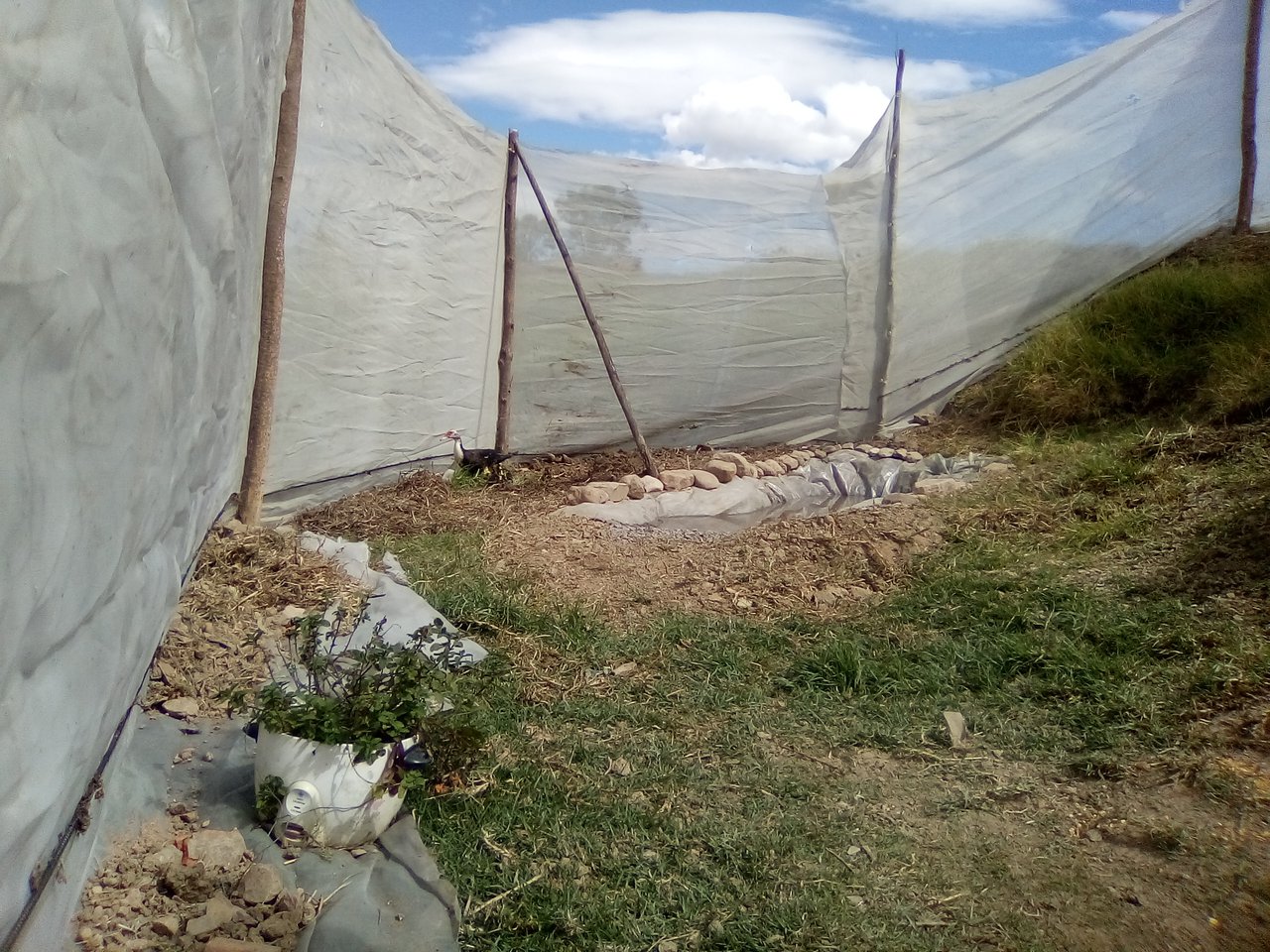 Quickly he laid eggs again and this time we rushed to make a confinement for him to be quiet in it, we built a small lagoon and a house to lay their eggs more privately and much safer.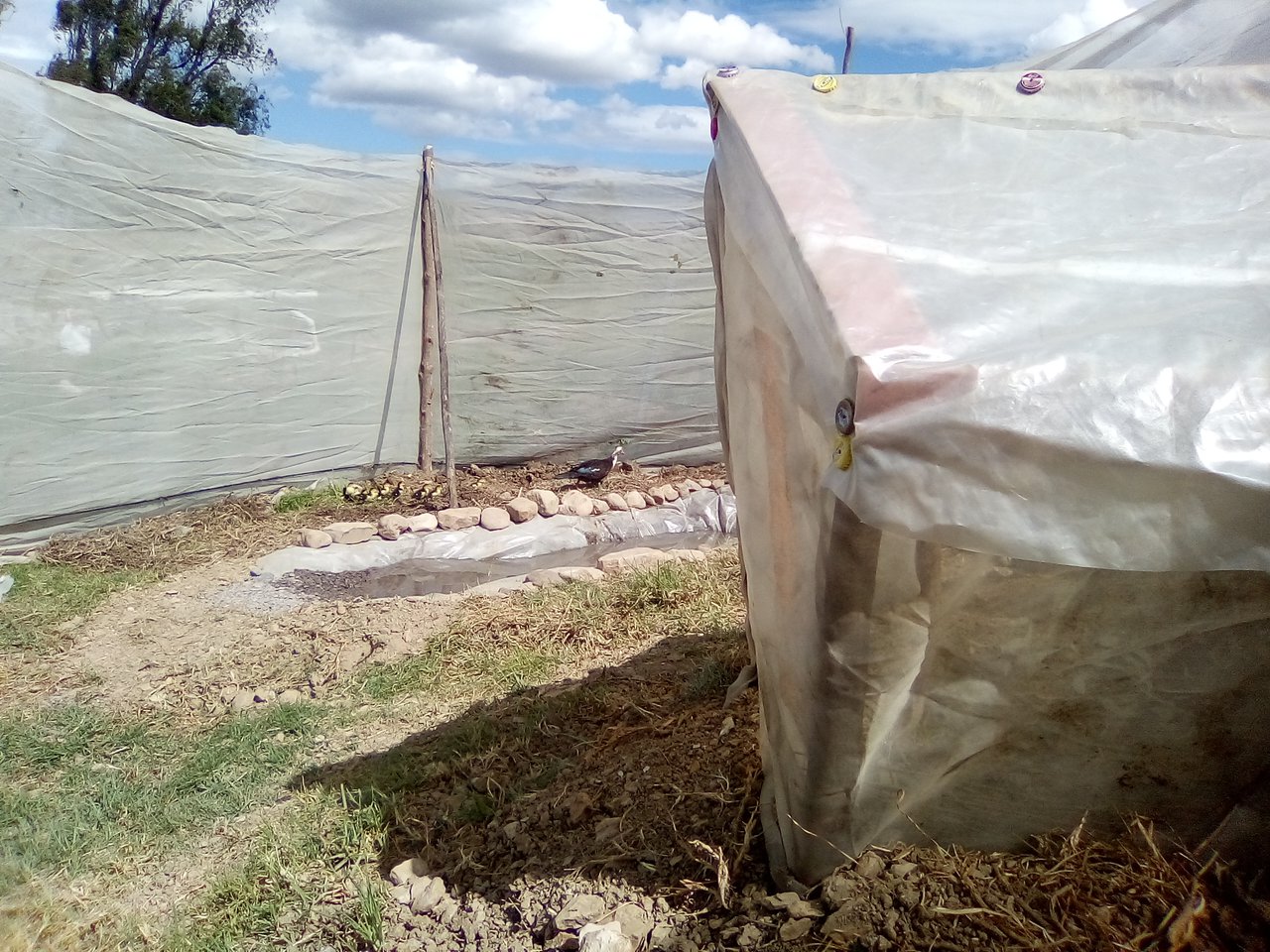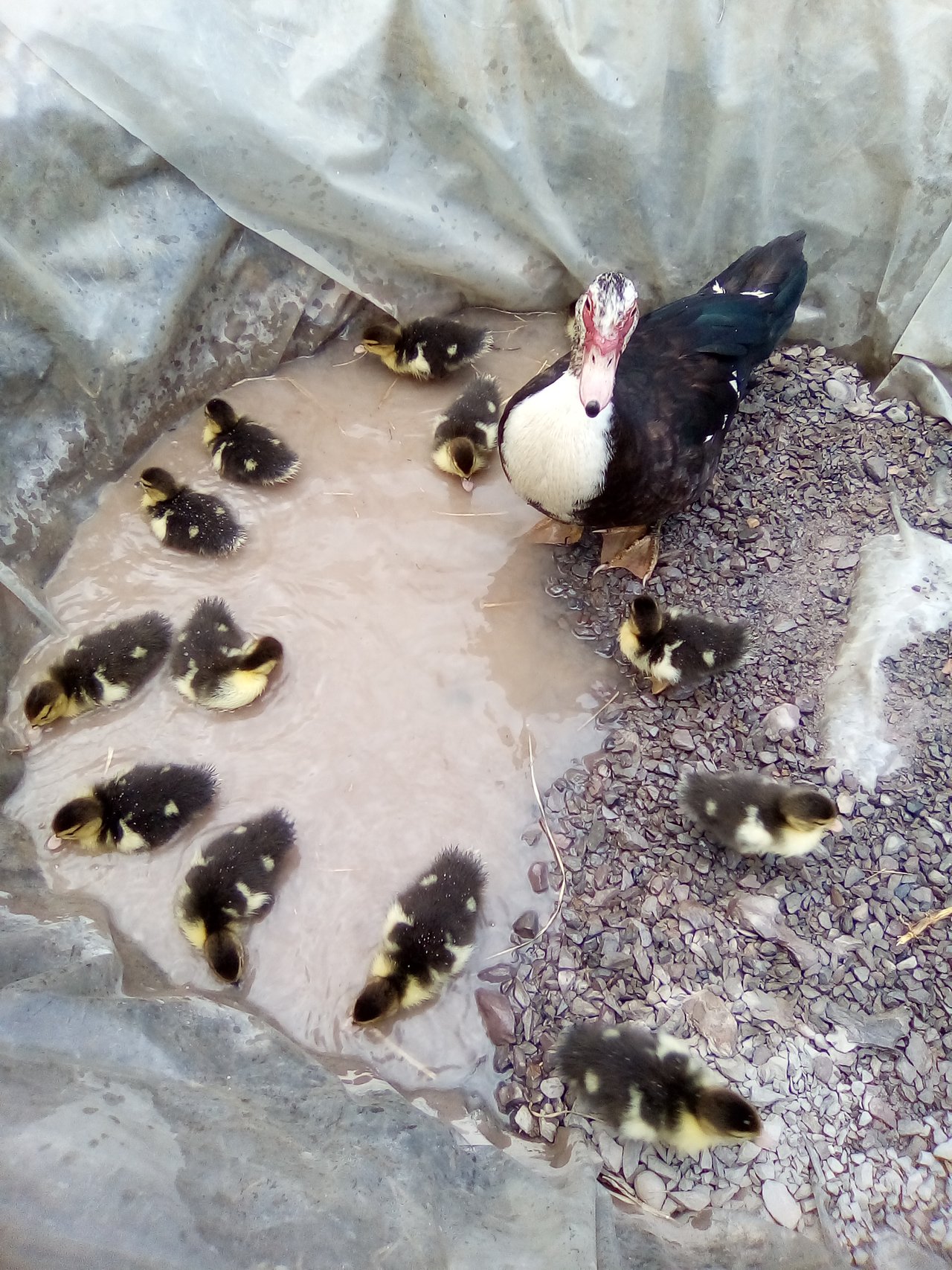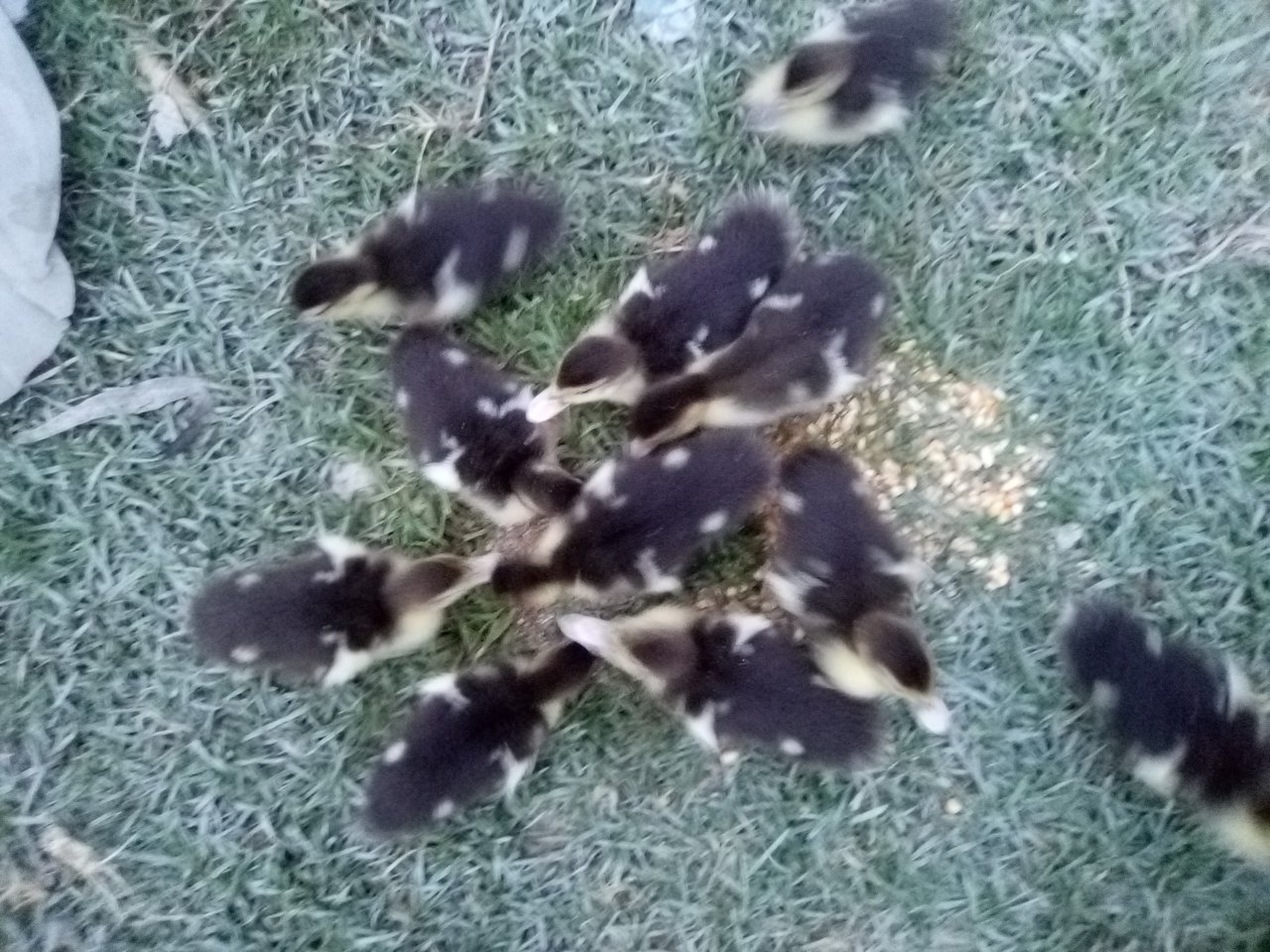 This gave us a little work but we finally made it and we were happy and they too. The ducks grew rapidly and we looked after them like never before, but it happened one day that they went to the lagoon and returned scared. I counted them every day to see if they were complete and that day there were 3 ducks left.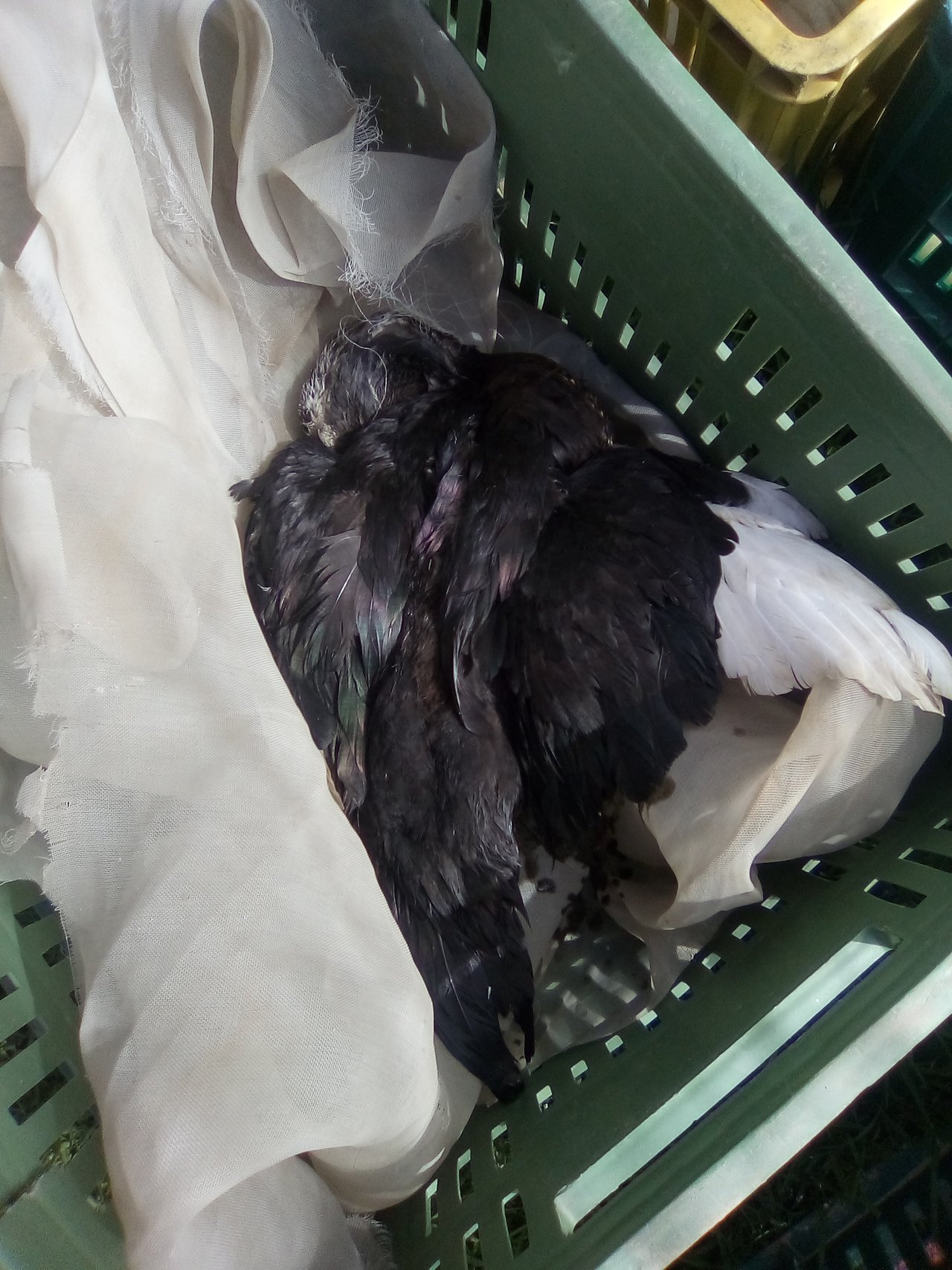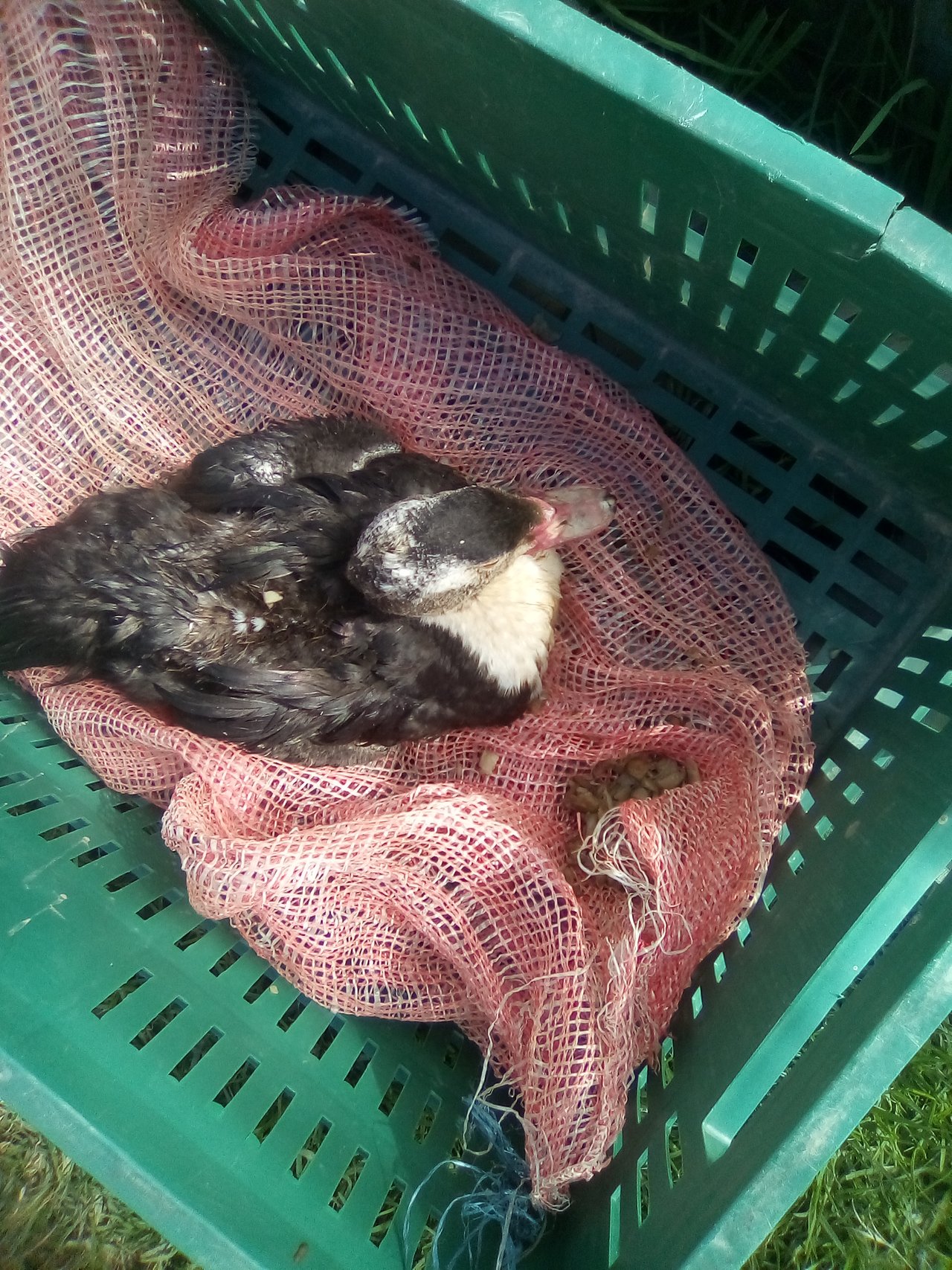 We got the dying ducks around the lagoon, almost buried in the mud. There it was that we realized what was happening. The duck dad killed them, he hits them with his beak, grabs them by the neck and shivers them. It breaks their bones and they are dead or die every day for not being able to eat.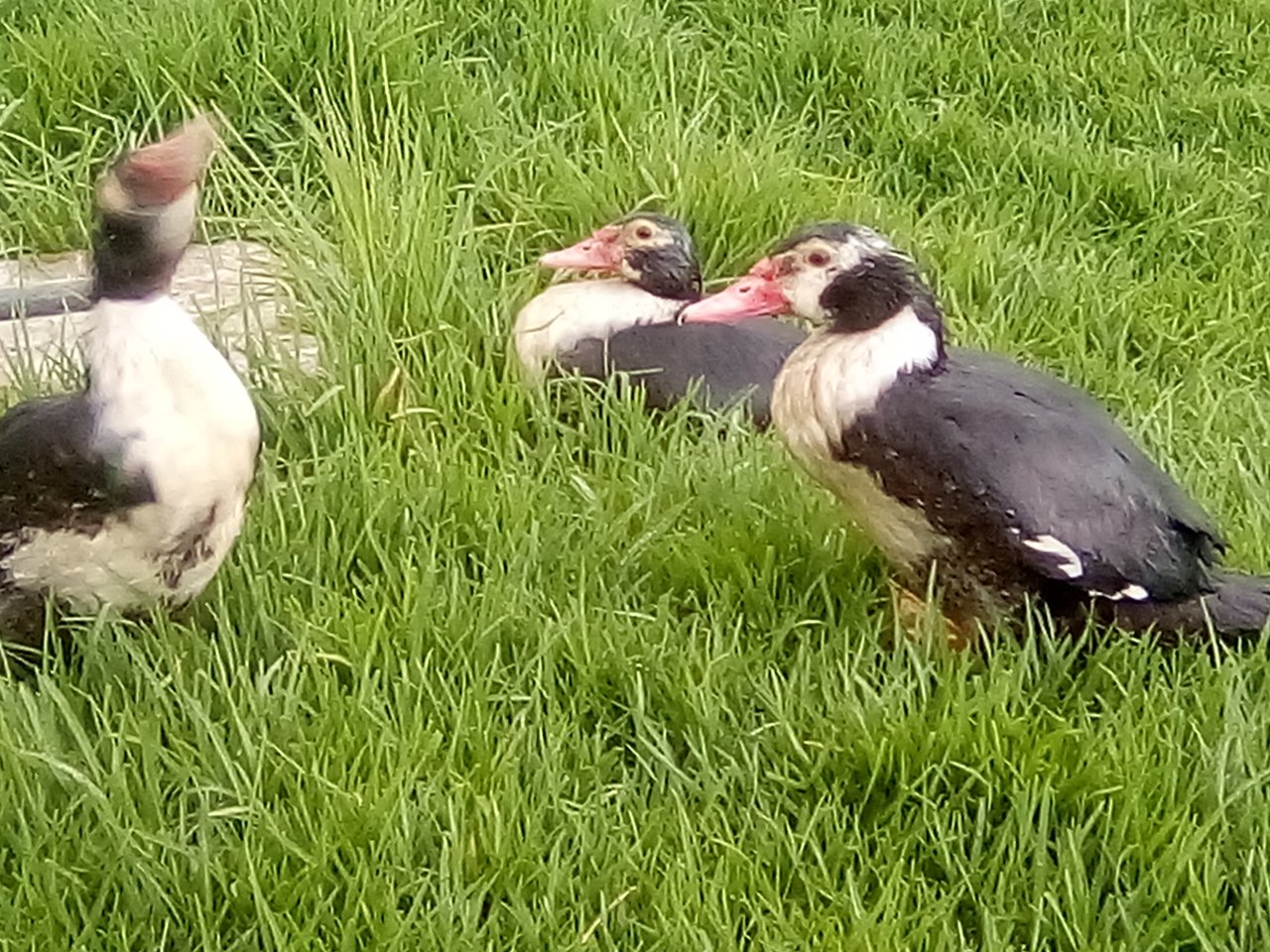 Of 12 ducks left 10, 2 died and are still here on the farm.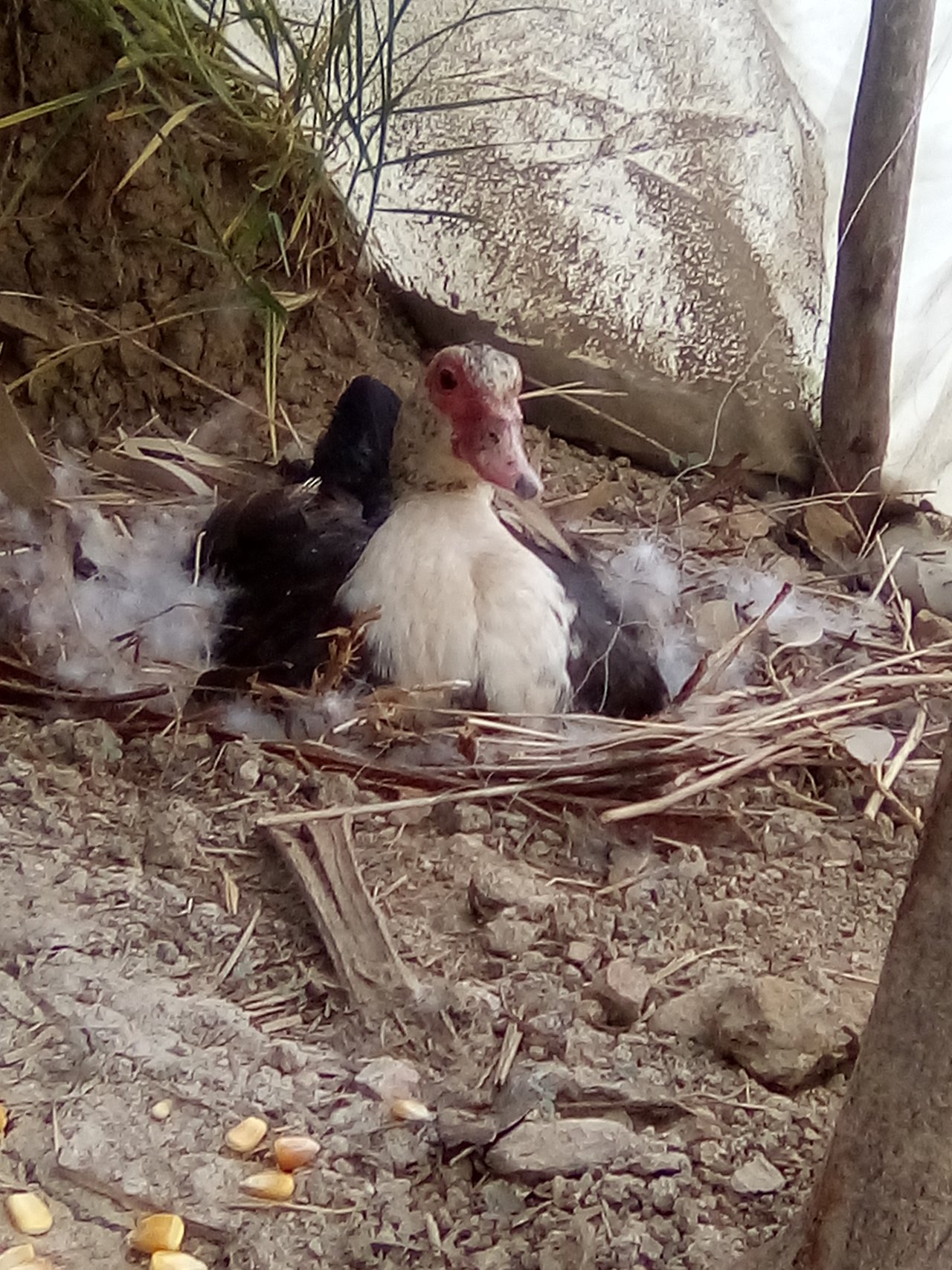 We were happy again. We would have more ducks !!! Mama Pata had 15 eggs this time and 10 baby ducks came out.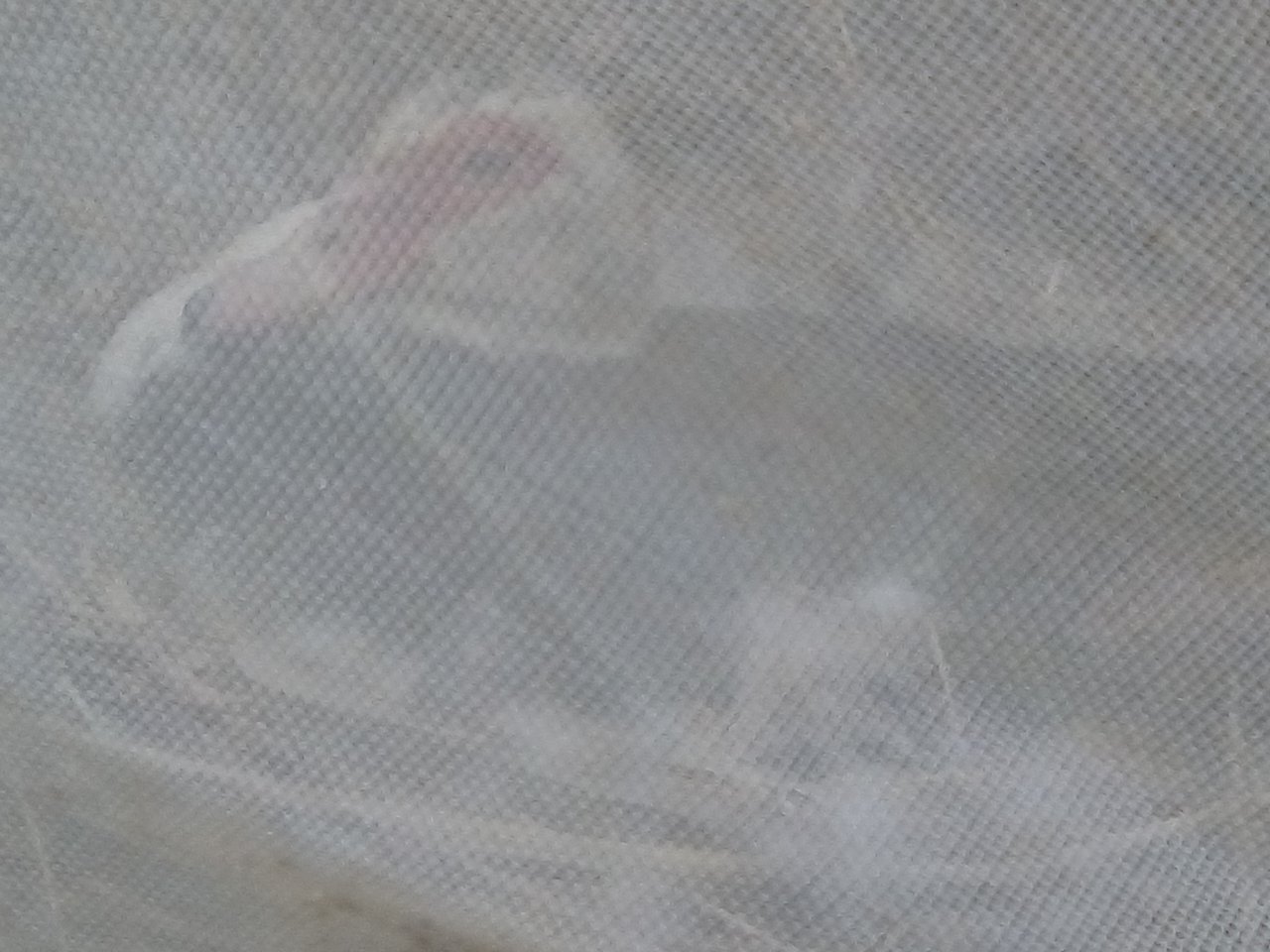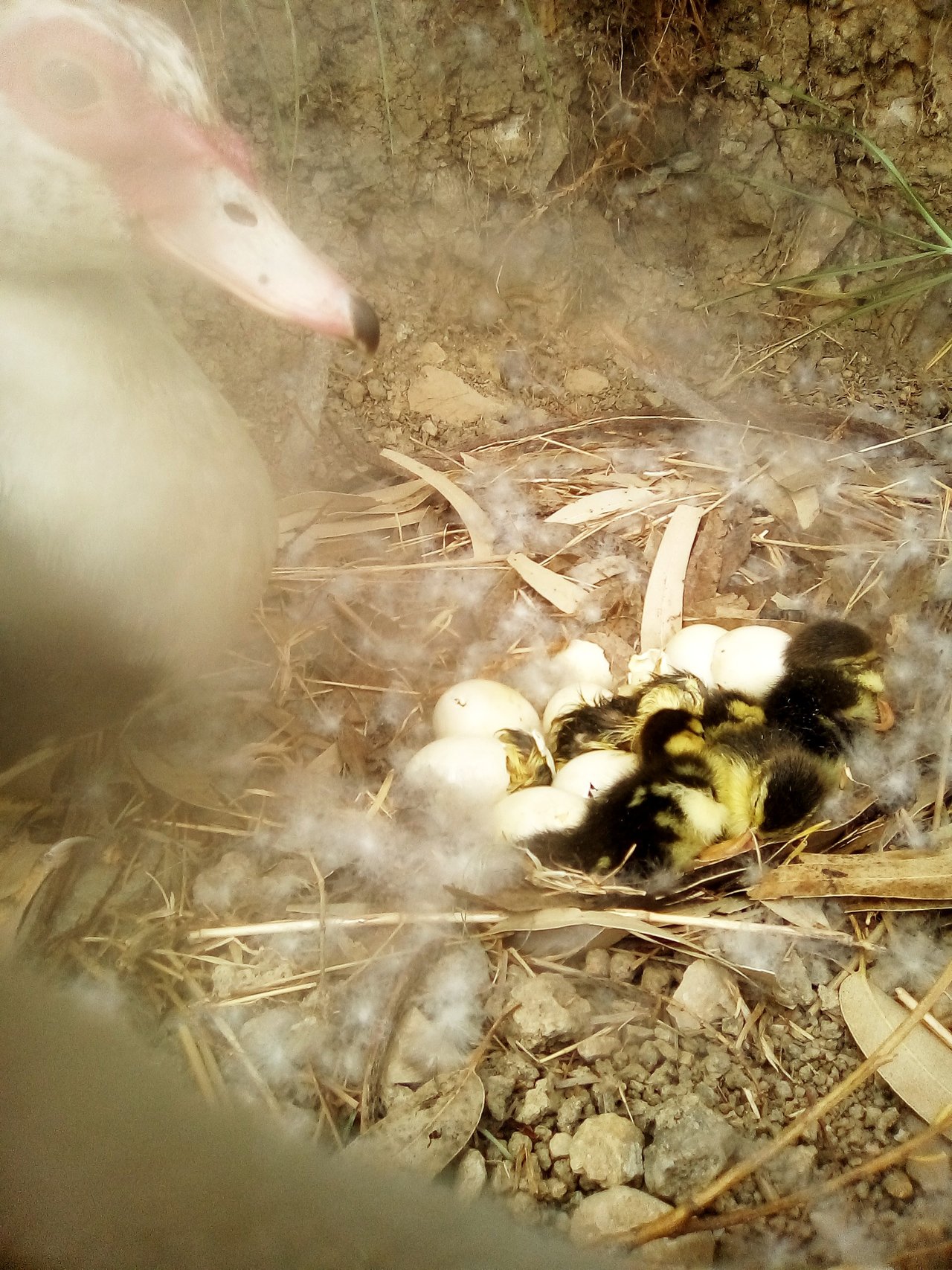 Unfortunately, our joy did not last. We all went out to work outside the farm and neglected the ducks and dad duck ended up killing all the ducks, first 3, then 5. I could only give 2 to some friends at work.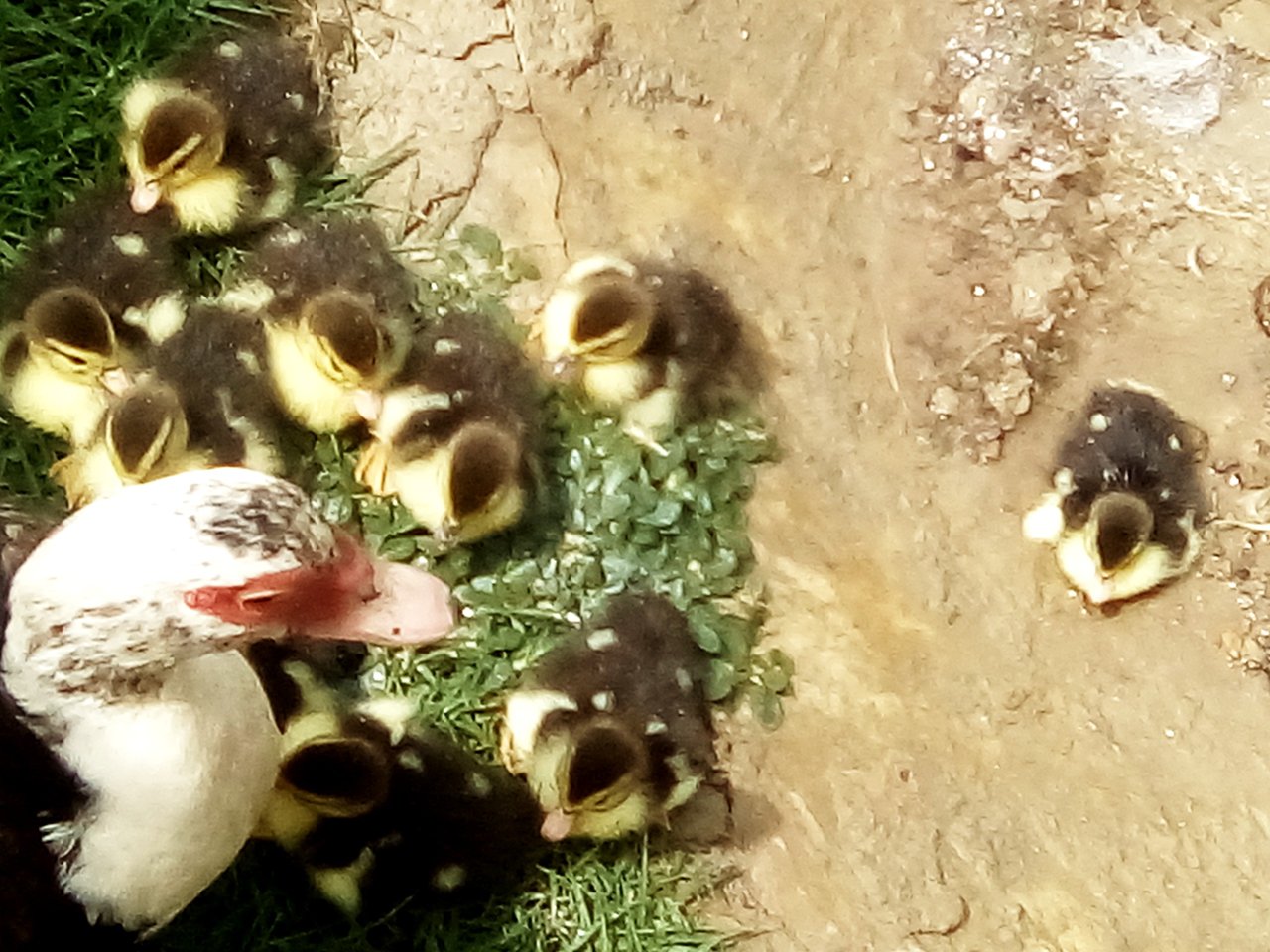 Teaching:
Ducks are like lions. They kill their young so that the mother returns with him and can mate. It is sad but that is how amazing nature is.
The animals are beautiful and give us a lot of joy but we have to take care of them and love them.
This is my learning in this story, not so happy but amazing.