Ospreys can be found around: salt-marshes, rivers, ponds, reservoirs, estuaries. Their nests are placed in the open on poles, channel markers, and dead trees, often over water.
The Osprey can have a wing span up to 71 inches.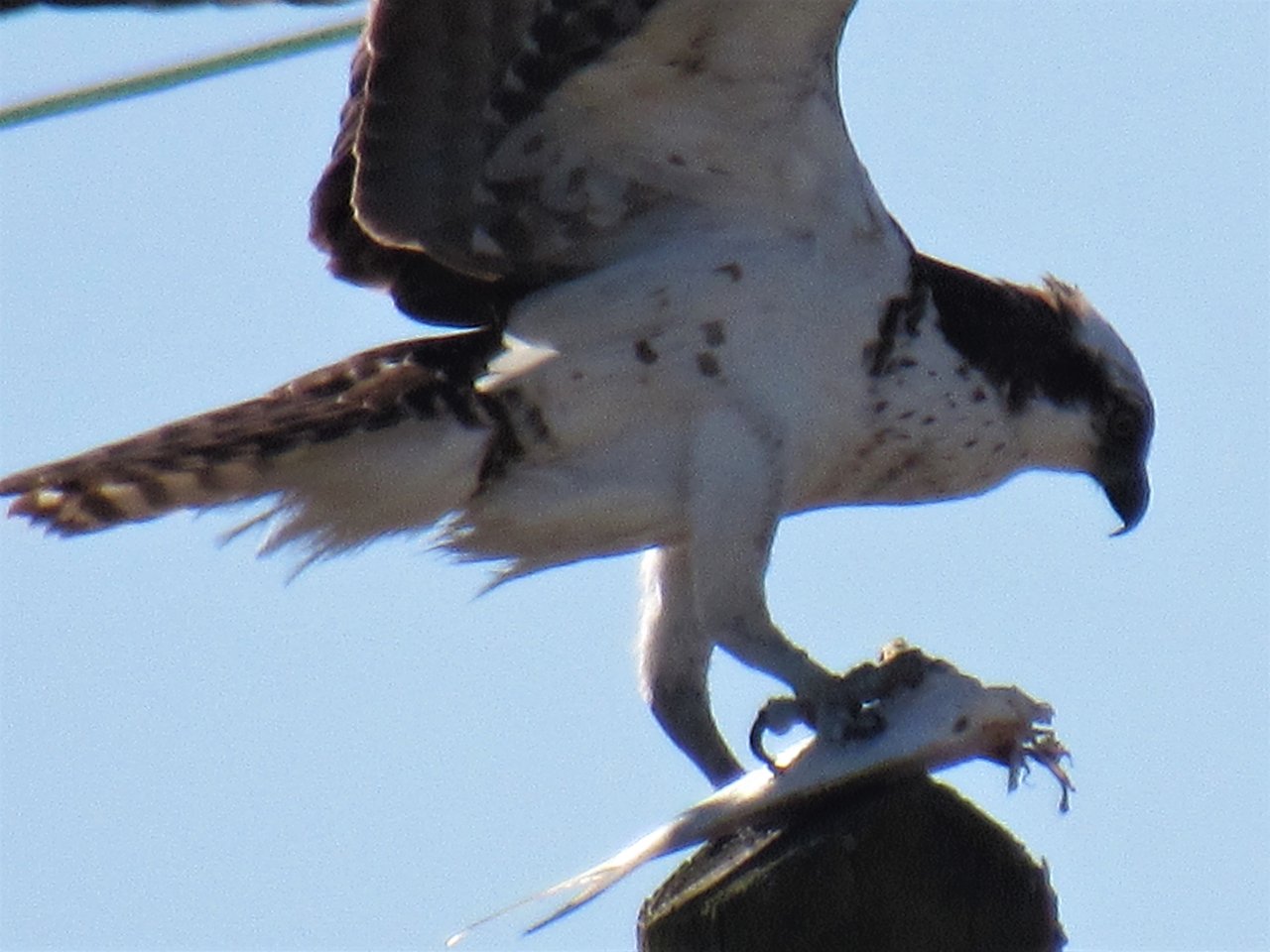 This is the only picture that I did not capture, all of the other photos were taken while vacationing in Florida, The relevance of this photo is the nesting pole which was man made. With dwindling habitat, 80% of all nesting perches have been constructed by man. Platforms built like this one have helped to reestablish Ospreys in areas where they had disappeared. Ospreys add to their nest every year and nests 10–13 feet deep and 3–6 feet in diameter are common and are big enough for a human to sit in.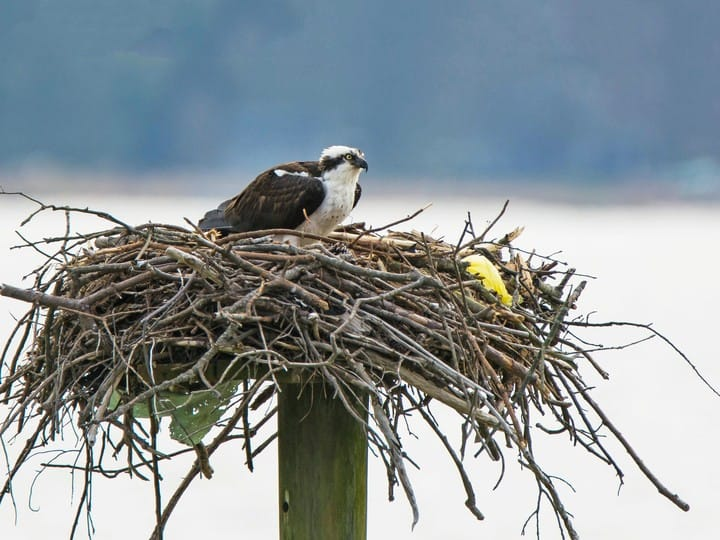 https://www.allaboutbirds.org/guide/Osprey/id
This North American raptor thrives almost exclusively on a diet of fish. They have a unique ability to dive into the water feet first to catch their prey with their huge talons. Menhaden are one of the Osprey's most common fish they will stalk. Menhaden are commercially harvested for lobster bait, vitamins, fertilizer, and more. Over 80% of commercially caught Menhaden are caught because of the abundance of omega 3 fish oil found in them. Due to the ever growing popularity of vitamins containing fish oil, the Menhaden population has been steadily declining. With this particular fish on the decline, the next hurdle for the Osprey will be a lack of food.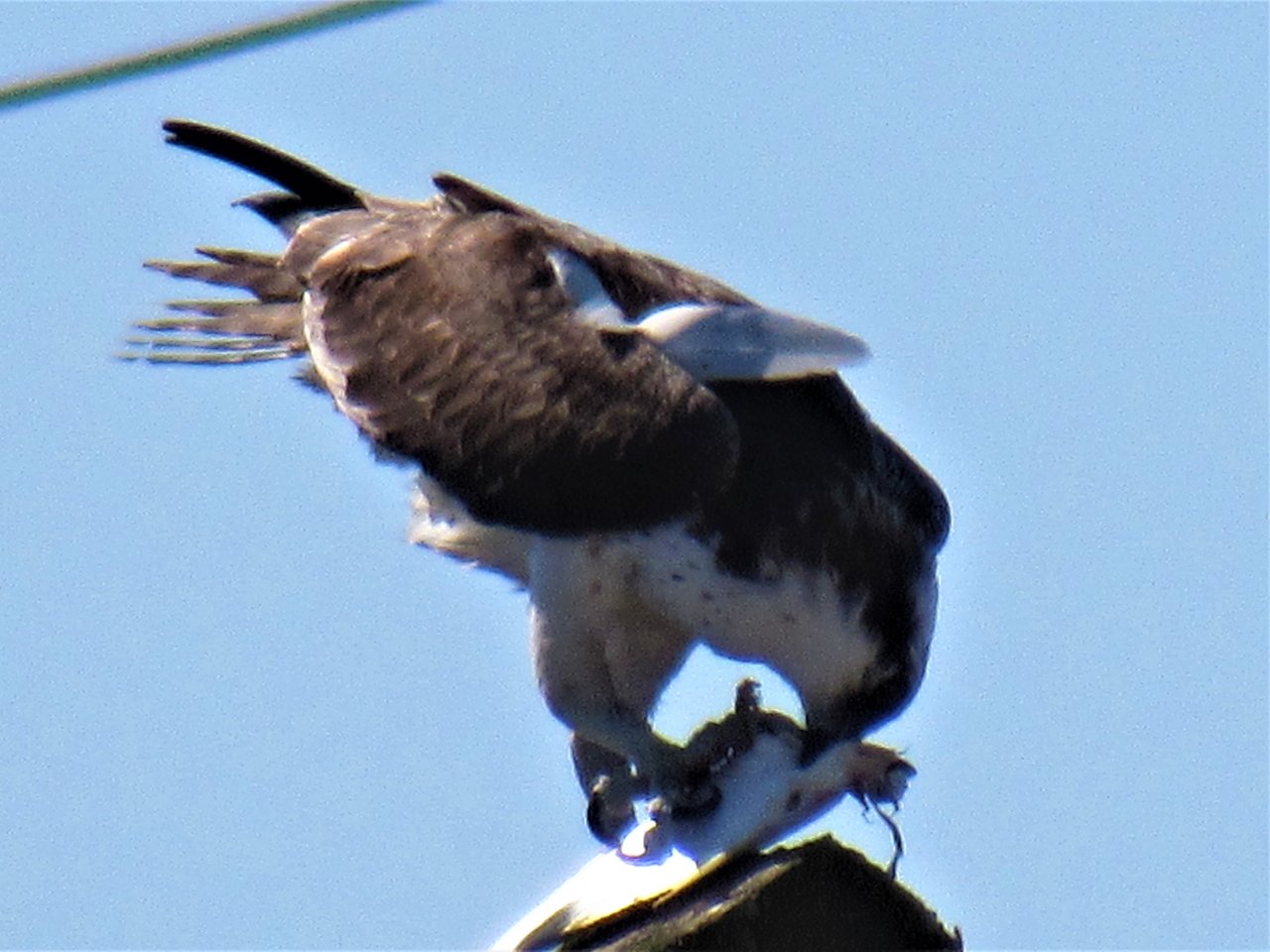 The Osprey has rebounded to an estimated breeding population of 500,000 world wide. Their comeback can be attributed to the building of nesting poles and the ban on the pesticide DDT. DDT was banned in the US in 1972.
Pesticides poisoned the birds and thinned their eggshells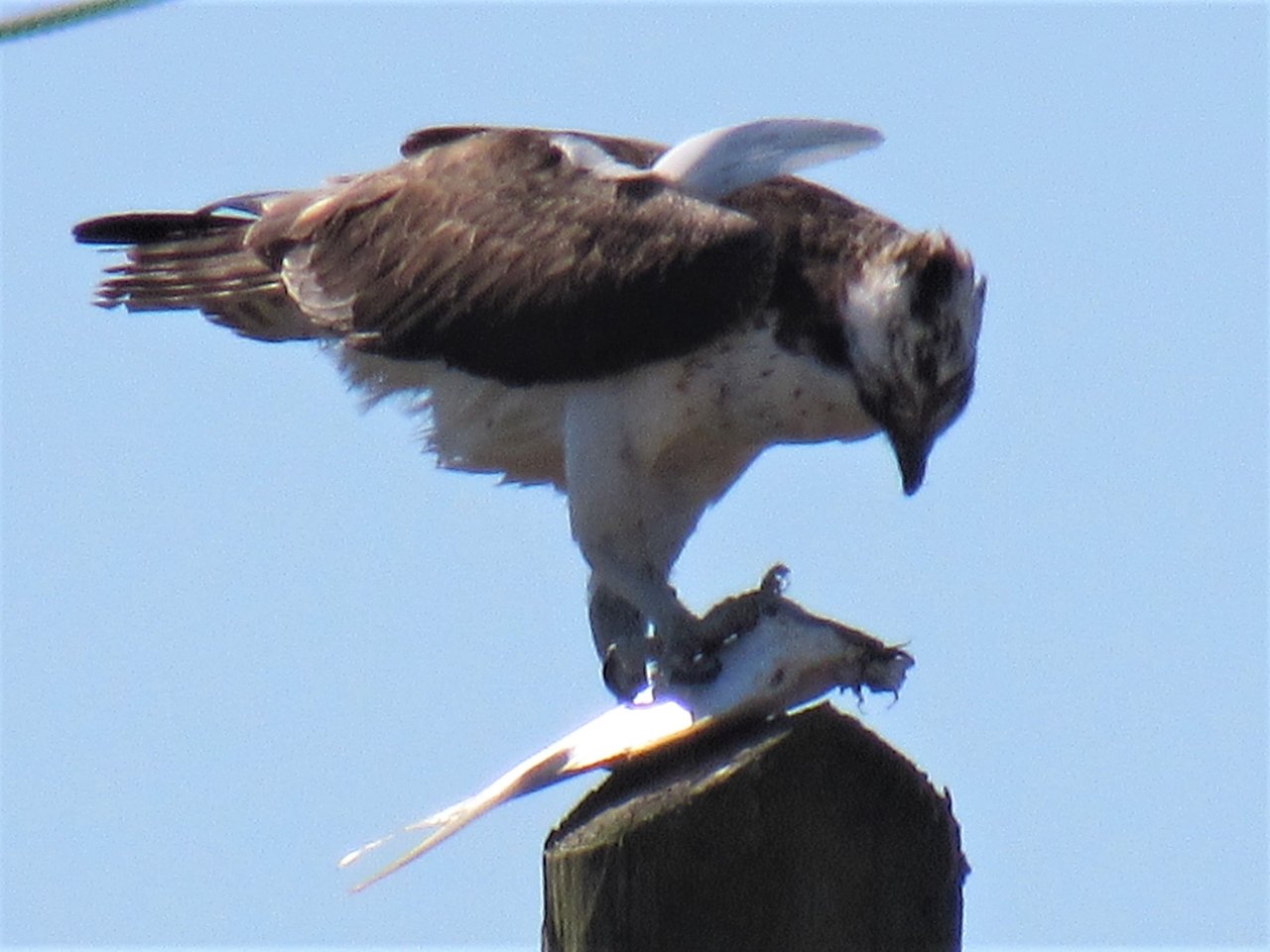 During its 15-to-20-year lifetime, an Osprey may fly more than 160,000 miles.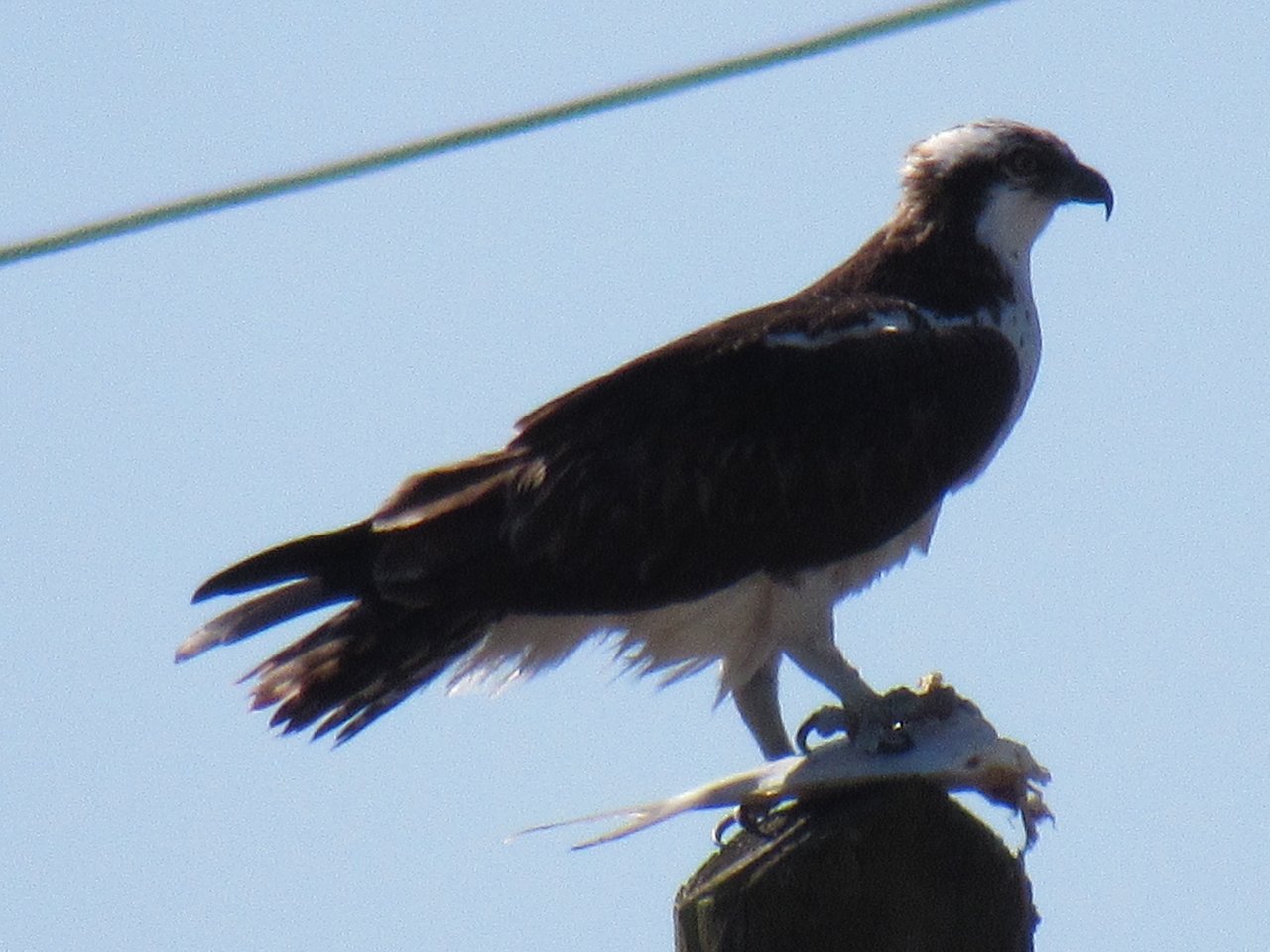 The name "Osprey" is a Latin phrase for "bird of prey" (avis prede).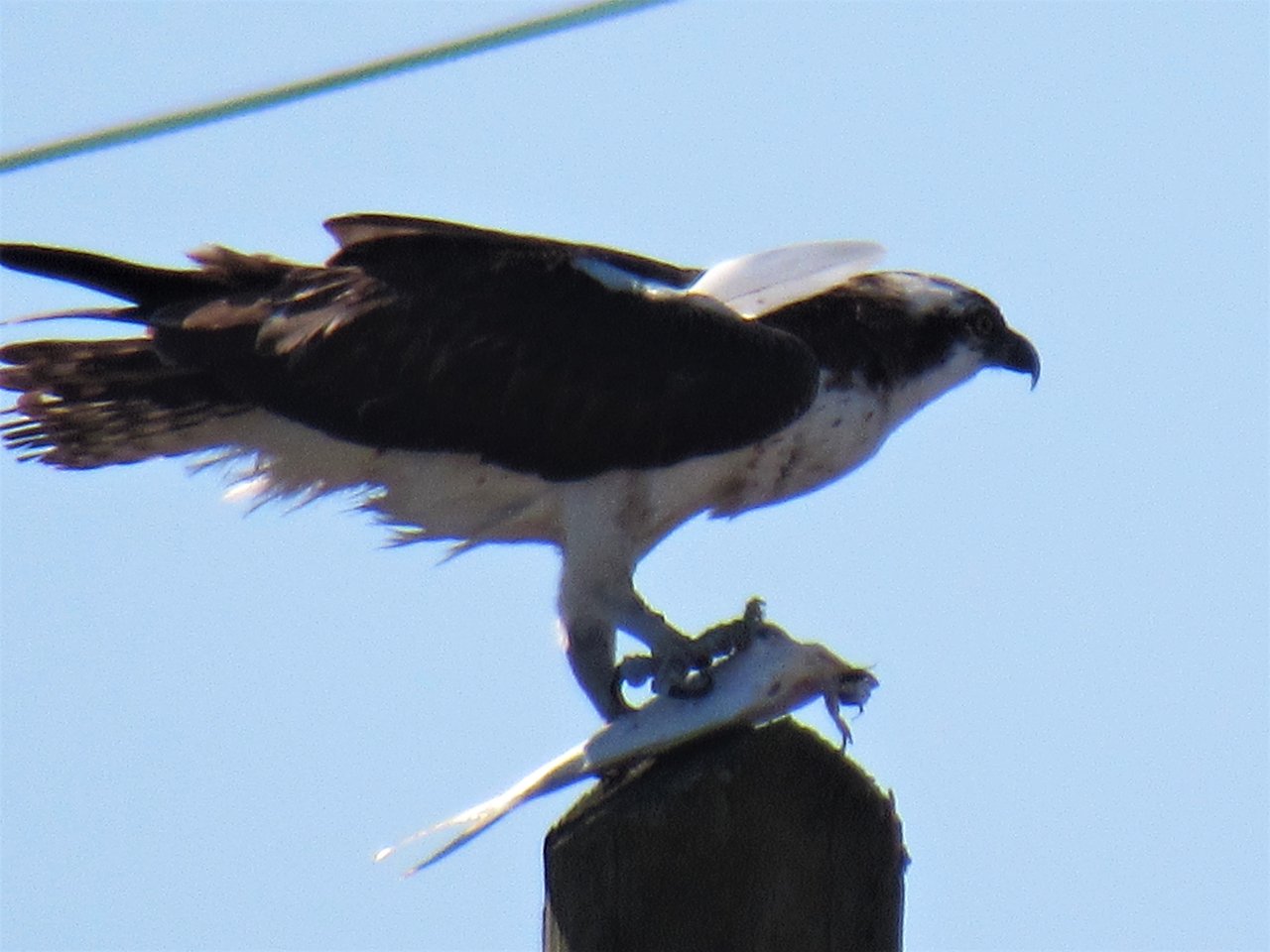 These last two pictures were taken earlier on during our vacation in Florida. I was hoping to get some more photos of this magnificent bird while we were in Fort Meyers, Florida.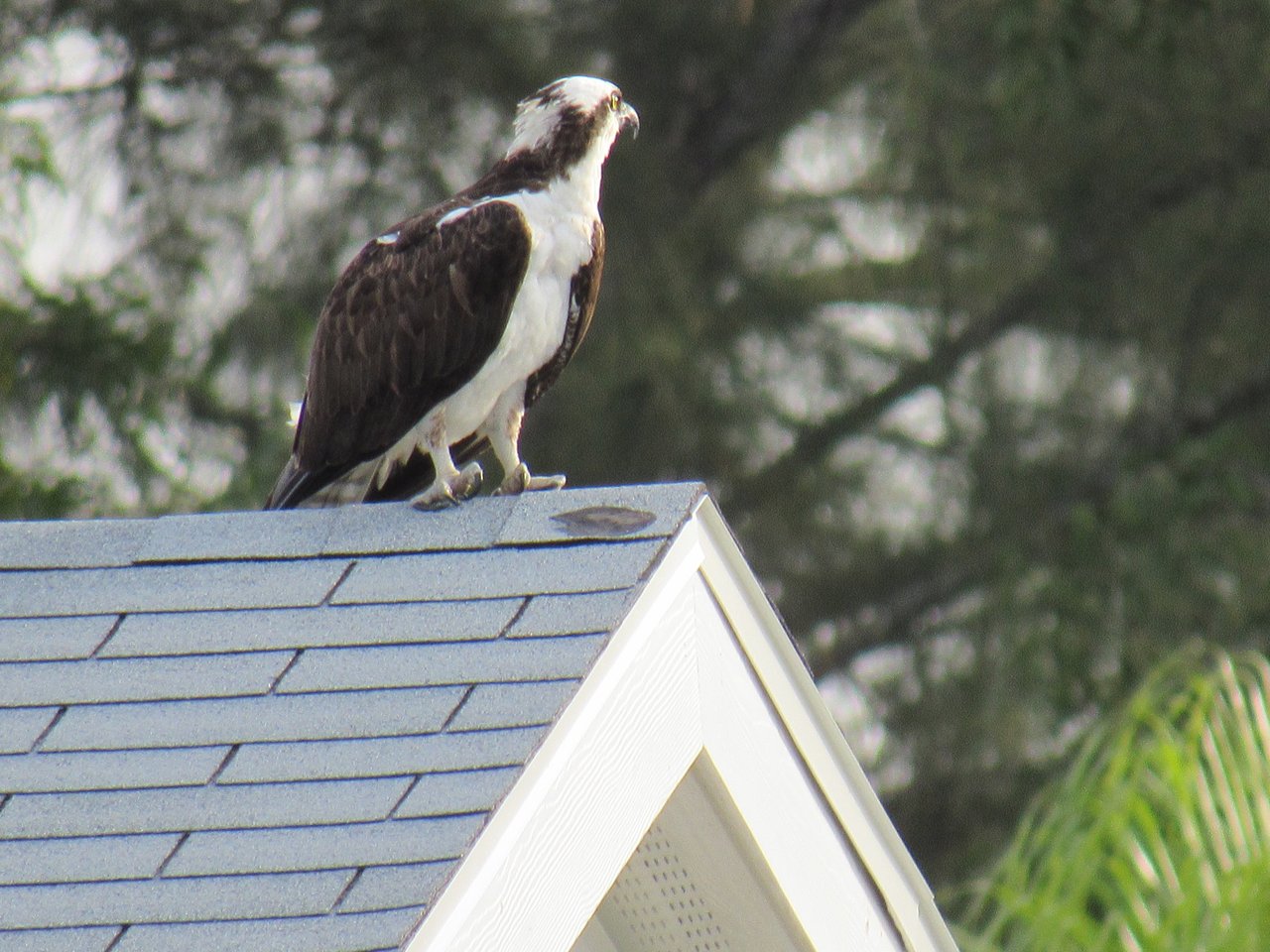 I had to wait several weeks until I was lucky enough to spot another Osprey. The pictures of the Osprey feasting on his most recent catch were taken after we crossed the state of Florida while we were in Daytona Beach, which is located on the Atlantic Ocean side of the state. I was sitting on our balcony when I spotted another Osprey, off in the distance.
After grabbing my camera, and zooming in, this beautiful raptor ate part of his meal before flying off with the partially eaten bird in its talons. After capturing these pictures, I excitedly shared them with @farm-mom, and we both basked in the glory of some #amazingnature.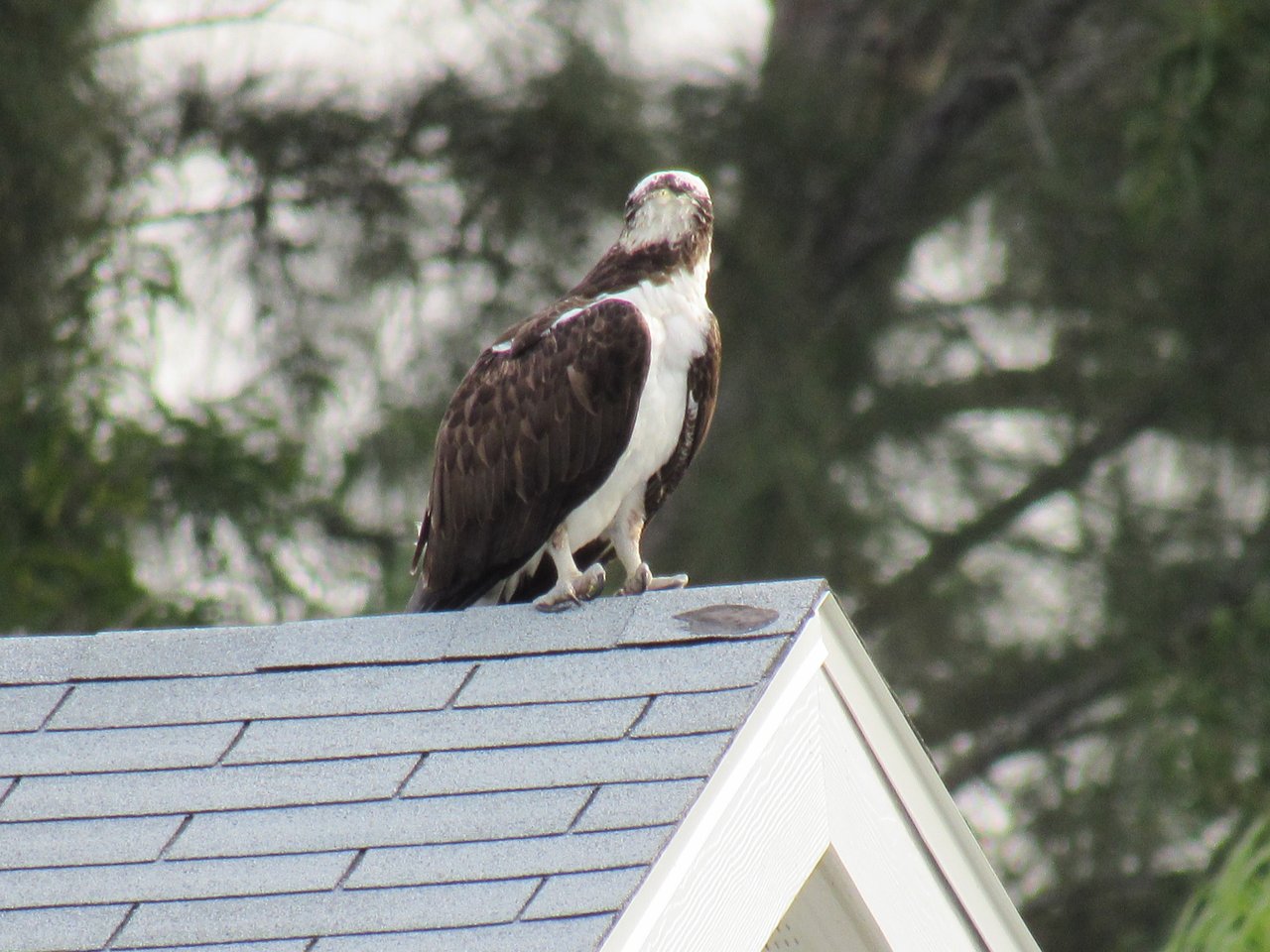 #farm-mom just recently turned me onto this amazing contest run by @adalger, and I'm so glad she did. I would also like to thank @melinda010100 for her continued efforts with #featheredfriends.