Bitcoin prices took another tumble this week that's why the cryptocurrency market opens everyday at a loss.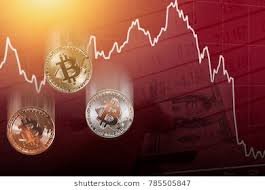 Experts predict Bitcoin could continue to fall,with also many crypto market experts suggesting the biggest cryptocurrency on the market could have found a new bottom.
![images (1).jpeg]
(https://cdn.steemitimages.com/DQmbiAjczqEDciNVicG4JXKD76EMxf9NRuVhn3Y6ELSu1jp/images%20(1).jpeg)
IF PREVIOUS RECORD OF THIS CRYPTO MARKET IS SEEN, THEN DO NOT NEED TO PANIC.
Any one who thinks the crypto market is falling should probably zoom out a bit.
The total market cap of all digital assets is up 331 percent over the last year.
Thought it's not as high as it was during the peak, this is still unpercedented growth for any asset class to say the least.

Your valuable feedback and suggestion will be required in the comments box.
I wish you all.