We are on a social network, which means we interact with others. Based on that fact I decide to represent the relation between the users.
To realise this work, I created a Python code to scrap steemwhales.com and steemd.com.
I gathered the name of the 10 firsts on the Top list of SteemWhales, then I collected all the upvoted by and upvoted for on Steemd.
Therefore I managed to collect 660 usernames and 982 relations.
Then, thanks to this data, I used Gephi in order to create the network.
Here is the results of my work: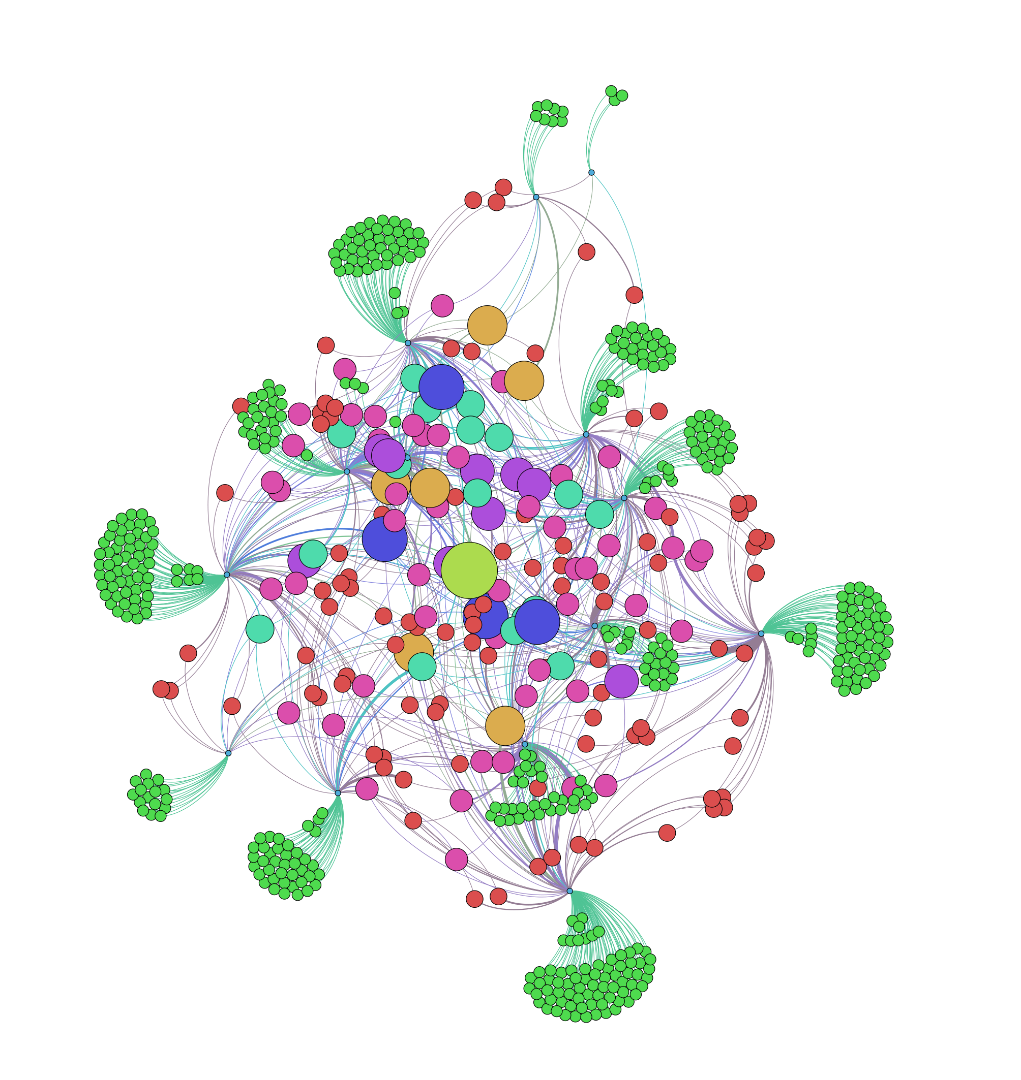 Few people trust the charts
The first observation we can make is that when a dot is big, he has more incoming upvote. One is trusting the charts in the middle in green/yellow, but at least 4 are "right" behind in dark purple.
We have to keep in mind that the size of the bubble is only related to the number of incoming votes, and not the power of those votes. It means that some people may have more upvote, but will maybe have a lower income.
A lot of people don't interact with each others
We can see a lot of clustering. Every little dot in green represent the fact that the user was upvoted only once, and they didn't vote for anyone. Indeed, 68.48% of my sampling just got 1 upvote and didn't give anything.
However, the average number of upvote received is 1.48, which means the gap between the green dots and the others is huge.
But those who interact benefit from a dense network
As you can see, the number of relation in the center of the graph a very dense. Almost all of the dot that are not green are connected to each others. This means those members are quite active and received and gave upvotes a lot.
Only a few upvote a lot
A lot of those single green dot are related to a single upvoter. Which means that most of the votes on this graph come from just a few. Upvotes bot or fanatic upvoter? You tell me.
They act like gatekeepers, they are the only connection between the greens tiny dots and the rest of the ecosystem.
Most of the people only upvote on do not receive upvote (AKA they do not post)
As you can see, the upvoters I was just talking about are little. This means that they only upvote people, and don't receive upvotes. Or maybe they didn't post anything, so nobody can upvote them.
The same graph with the names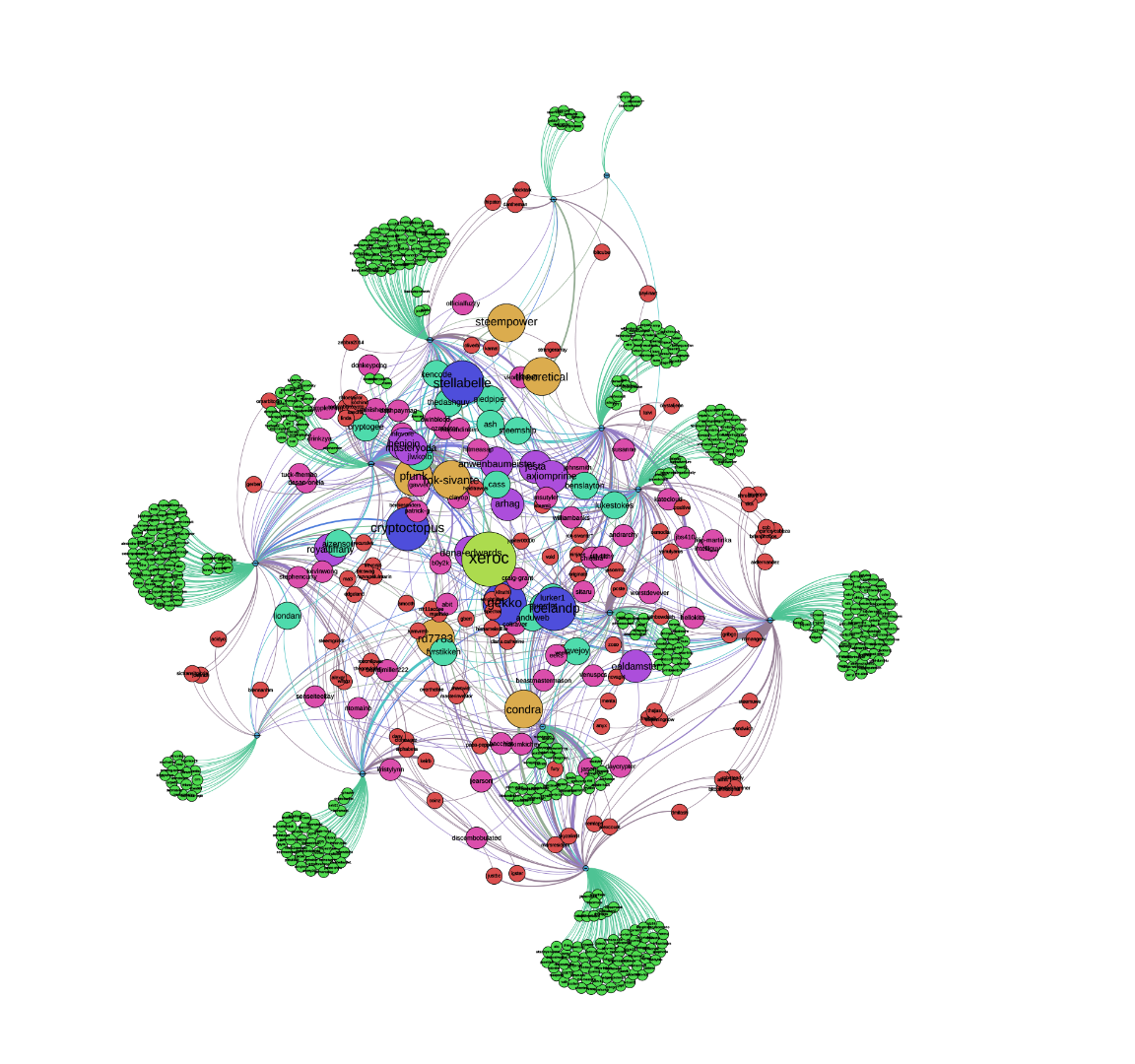 And the winner is ... @xeroc ! Congrats.
@cryptoctopus, @stellabelle & @roellandp are just behind you, be careful!
What do you think about this tiny world?