4 weeks passed since the beginning of this analysis. This is a long time and a lot of things happened.
A quick reminder of the previous data:
Week 1: 162 posts, 126 users, 598 360 reach, 626 214 impressions.
Week 2: 457 posts, 302 users, 658 743 reach, 1 206 097 impressions.
Week 3: 470 posts, 329 users, 2 204 103 reach, 2 592 637 impressions.

The number of post is stable. The number of user is increasing slightly, but the reach and impressions decreased a lot since last week. So basically, more people talk about Steemit, but they don't have the same amount of followers than the people whom were talking about Steemit last week.
Related Topics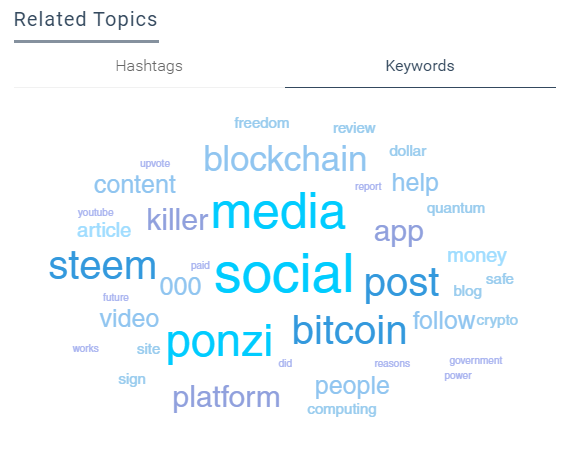 Social and media are back again. People talk about the platform and not the currency anymore. That is great for us and our community. We can also see the word "follow", that is related to the "new" feature which allow us to follow (and actually see) what other users are doing.
Ponzi also appears here, some users seems to be skeptical and not trust Steemit yet.
Locations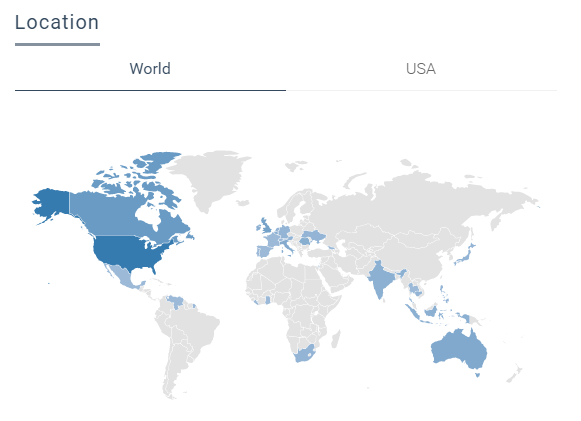 USA trust the charts, with 59% of the Tweets coming from there.
Since last week, a lot of countries "disappears" from this chart. The enthusiasm about Steemit is only persisting in America and Europe.
So if you are not from those countries, tweet about our platform to let people of your country know about Steemit!
Share of Posts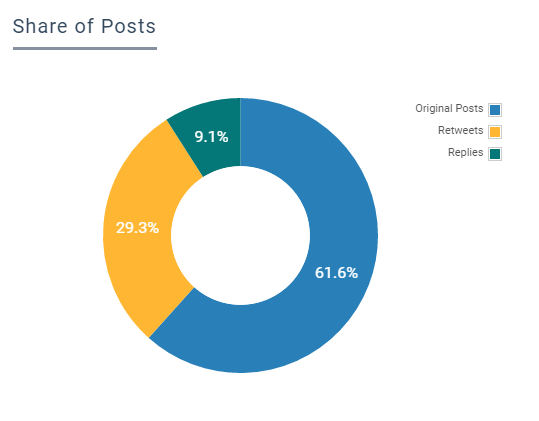 The number of original posts increased since last week to reach 286 posts. This is great as always. People are actually talking about Steemit on Twitter, they write down new tweet to speak about it. The replies didn't changed since last week, this is also good for use, it means that users are interacting with the original tweets, and maybe want to know more about us.
Influential users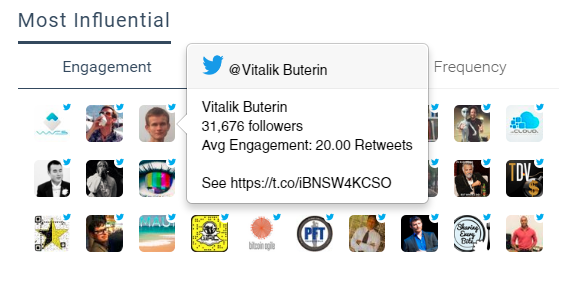 Vitalik from Ethereum is one of our most influential user on Twitter. Even if he talked in a good or bad way about us this is great, because it will bring Steemit at the attention of his followers, and some will end up here.
Interactions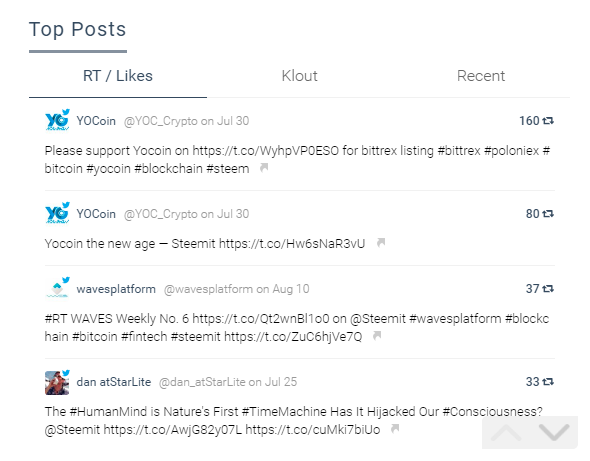 Last but not least, people are using the notoriety of Steemit and Steem to promote their own content. This funny and cool, because it means that people believe in the notoriety of the name "Steemit" and the possibility associated to it.
As you can see here, YOCoin is using the Steem hashtag to promote its own coin.
I hope you enjoyed my post. If you want to know more about Twitter analysis, hit follow bellow.
If you have any questions, feel free to comment.
Data sources keyhole.co