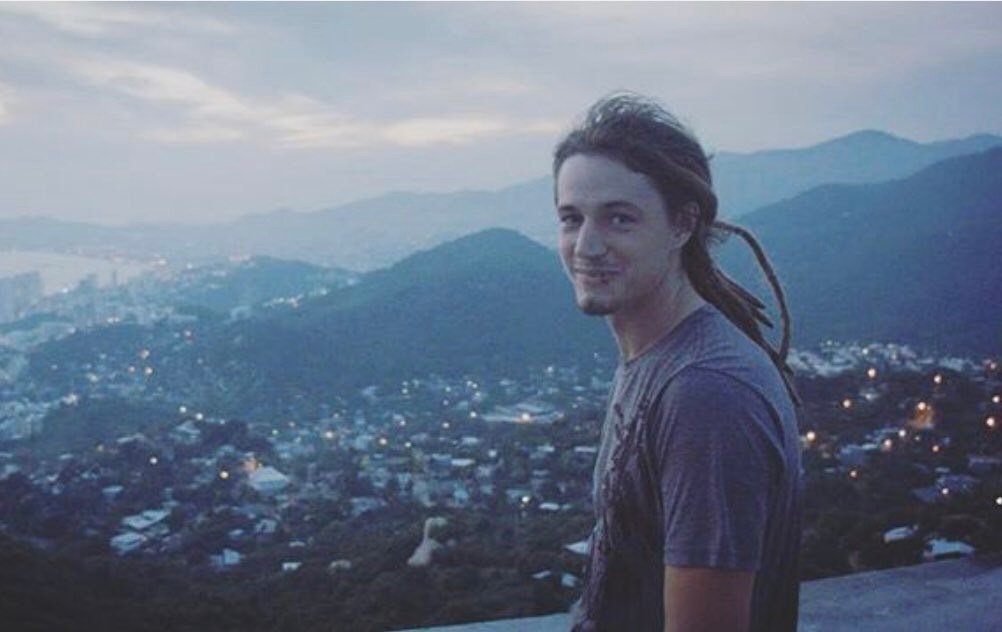 An American anarchist who called himself "John Galton" was fatally shot in his Acapulco, Mexico home, according to a report.
Galton's death sent shockwaves through the resort town's circle of anti-establishment expatriates.
I was shattered today, when I found out John is gone.
I never knew him that well; he was not an easy man to know, but I still felt we had a bond and certainly, we both knew Lilly D.
After reading a bit, I won't re-detail the story, it is sad by itself:
https://coinspice.io/news/acapulco-cryptosphere-shaken-by-murder-of-john-galton-anarchaforko-founder/
Most recent video interview on youtube:

"The plan is to go for legal immunity or citizenship with the help of a lawyer. Hoping for both realistically. Rather be a Mexican than an American."
I am simply hoping we can collect together and help fund Lilly to become a citizen of the country where she is now living, and to NEVER fear again being deported for staying too long.
To that end, please join with me in contributing to her legal fund for this emergency by directly sending a contribution to her, OR just upvote this post (you whales) and I will send it forward in time:
BTC: 38ckEZRvDDe3eX7xVvo91kdnq8Eg4bScp9
Dash: XhnKYDw3FjPpvyyZZQZJkmtLtGREywaiTH
Litecoin: MRGocHnAMBBzbwZUZFWg9iVcRs9d49wF4P
Monero: 48Tzeeh9WW8cn6VPGVDVHDEGEKVy866oVbu3rxHJ8xV9DNYahxoshX8NjMbRDf36gHiKwwUYZUmUKdtTTngeT4y6E5NLYFC
---
If you need more detail, here is the copy from the article listed above by coinspice:
As you may already know, there was recently a murder down in Acapulco, and the victim was someone in the "freedom movement," someone I had met a few times. Right now, the most popular theory is that it was a hit by the Mexican drug cartels. But I only know whatever I can try to piece together from what I'm hearing from others. In other words, I KNOW next to nothing. But I wanted to quickly mention a few things:
Jon and Lily have lived in Acapulco for years now, and are the voluntaryists who put together AnarchaFORKO (an unrelated alternative/supplement to Anarchapulco). Jon was the one who was recently shot and killed.

There was speculation—for good reason—that "Paul Propert" was involved, possibly giving the cartel info about Jon (whether accurate or not). Paul is mentally unstable, as I've mentioned before, and has openly threatened violence against Jon before, but he now denies any involvement in the killing, and—as obvious a suspect as he is—there seems to be a fair amount of doubt about him being involved.

The "word on the street" (whether it's accurate or not) is that Jon was killed by the cartels because he was competing against them. Obviously, that is a very dangerous thing to do. And please, no one make the assumption that me saying that it is dangerous to do that means that I think Jon deserved what happened. He didn't. At all. (There's a big difference between "If you do X, bad things are likely to happen to you," and, "If you do X, bad things SHOULD happen to you." I am saying the former, not the latter.)

ALL such drug-related violence, and the very existence of drug cartels, is a direct result of the fascist "war on drugs."

I do not know, and have not asked, how this will effect AnarchaFORKO, or whether it will happen at all, since Jon and Lily were the main organizers. At the moment, that matters a lot less than making sure that Lily is safe and taken care of.

None of this affects Anarchapulco at all. And no, it doesn't give any reason for anyone to worry about attending Anarchapulco. Acapulco is a big city, with lots of nice places, and a number of not-nice places. If you had relatives you were going to visit in some U.S. city, would you be scared away by hearing that there had recently been a drug-related shooting somewhere downtown in the same city? Of course not.
It's heart-breaking that this happened to "one of our own," and it's horrible that Lily is going through what she is going through because of it. However, there is a world of difference between visiting a big event in a luxury hotel in the tourist area of Acapulco, and competing with drug cartels in a remote, sketchy area. The former isn't dangerous, at all, and the recent events don't change that. So no, for those who asked, I have exactly NO fear or hesitation about attending Anarchapulco.